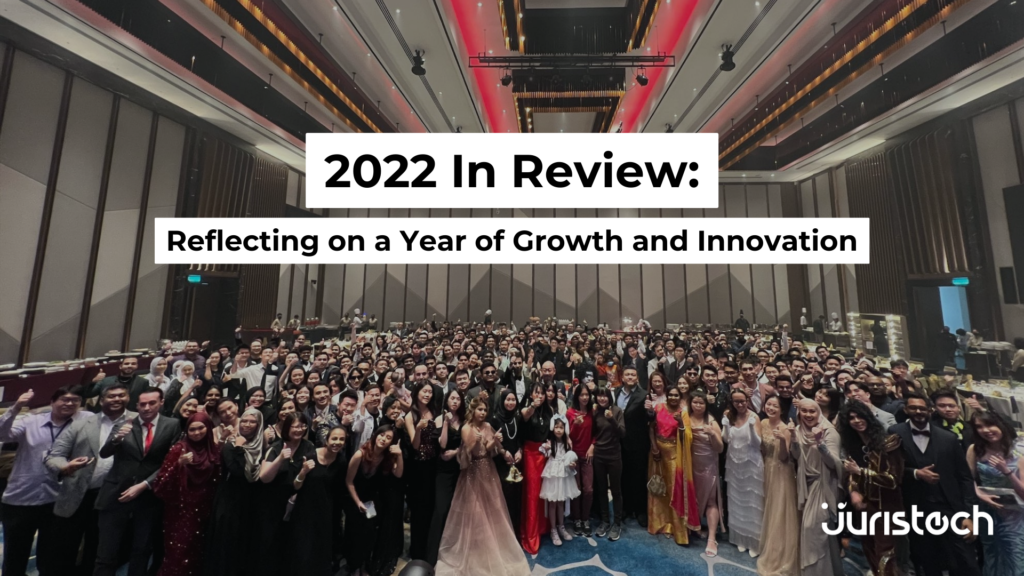 As 2022 comes to a close, it's a good time to reflect on the progress and achievements of our company. This year has been an exciting year for us at JurisTech, as we adjusted from the lockdowns of the COVID-19 pandemic to streamlining new business operations. Let's take a look at some of the key events and achievements that shaped JurisTech in 2022. 
We started the year with the addition of 3 new positions into our C-suite – Chief Information Officer (CIO), Chief Innovation Officer (CINO), and Chief Product Officer (CPO). They are helmed by Kiarash Razaghiaval, Hosein Abedinpourshotorban, and Tan Yan Lun respectively. Their individual contributions towards our company as a whole make them a formidable force to be reckoned with, and we are confident that we can expedite our company goals under the combined leadership of our C-suite members.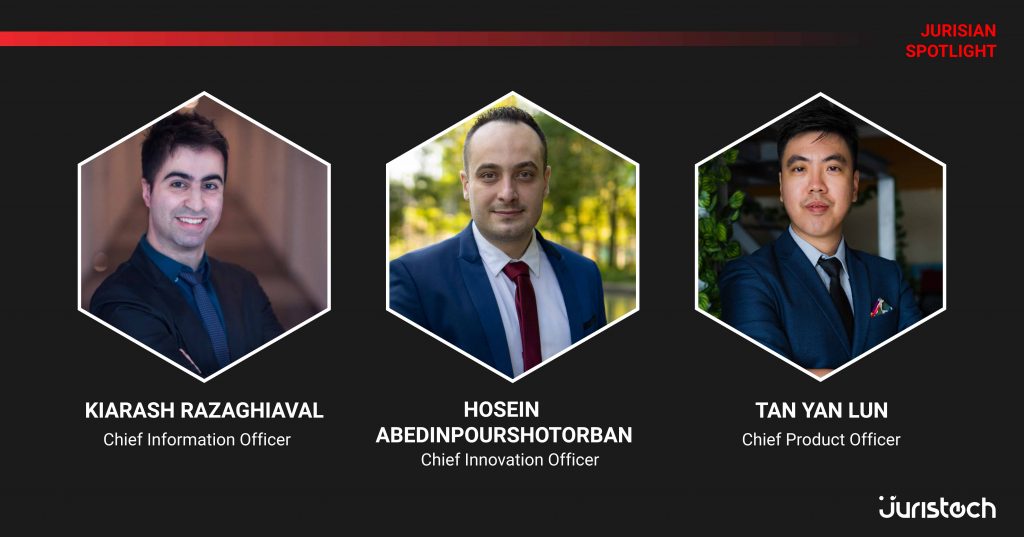 On the 6th of April, we partnered up with Mambu with the goal of being at the forefront of driving innovation in Malaysia's digital banking ecosystem. With Malaysia becoming the third country within the ASEAN region to issue digital banking licenses, it created an opportunity to partner with Mambu to transform and revolutionise the digital banking ecosystem by providing high-impact solutions. Alongside Mambu's expertise in cloud-native core banking platforms, we aim to work together in propagating innovative change within the Malaysian digital banking ecosystem, by advocating for financial inclusion within the underbanked community. 
On the 27th of May 2022, our revered CEO, See Wai Hun, was awarded the esteemed Master Entrepreneur Award by Asia-Pacific Enterprise Award (APEA) 2022. Started in 2007, the prestigious APEA is a Regional Awards Recognition programme that recognises entrepreneurial and corporate excellence in 16 countries. The Master Entrepreneur Award was awarded to Wai Hun as recognition for her outstanding leadership and exhibition of entrepreneurial traits that serve as a role model.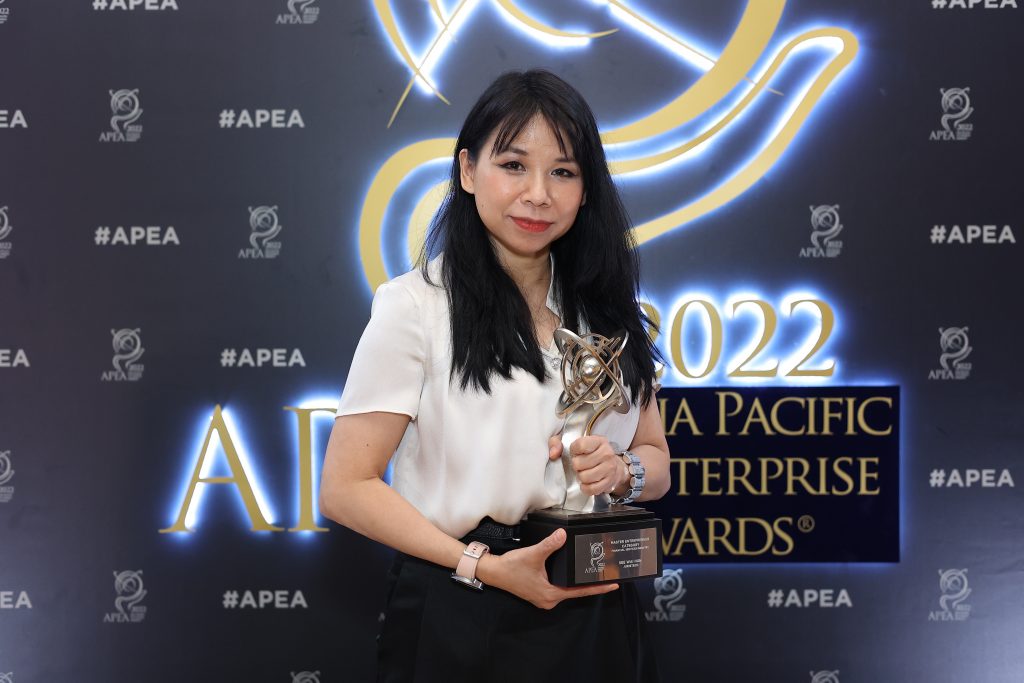 Image Credit: Enterprise Asia
On the 26th of June, See Wai Hun was invited as a panellist for Endeavor Malaysia's Local Selection Panel (LSP) 2022. Wai Hun was ecstatic about the opportunity to join the panel, as she alongside co-founders of JurisTech, John Lim and Naaman Lee, were once on the receiving end of the Endeavor Entrepreneurs selection process during the 54th International Selection Panel in New York. This year, Wai Hun was on the other side of the table interviewing and evaluating companies to select the LSP candidate that would move on to the next stage.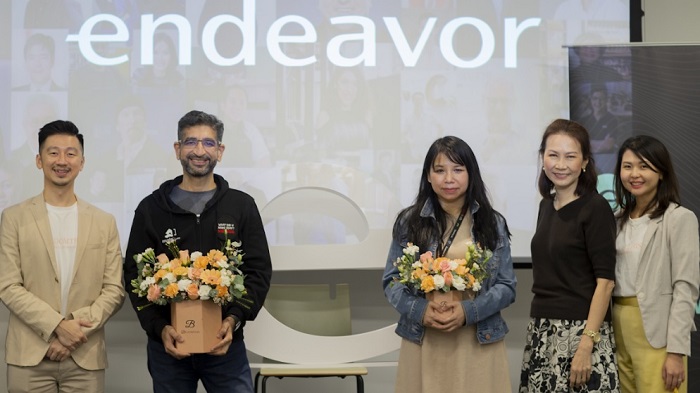 Photo Credit: Digital News Asia
Named after our very own Chief Technology Officer, John Lim, the John Lim Award is a distinguished award that recognises software engineers within JurisTech and iMoney, who have made substantial leaps and bounds within the realm of technological innovations. On the 5th of August, this year's award went to Koh Eng Soon, Ivan Loh, Johnny Chaw, Sherine Tang, Abinson Aaron, and Liew Zu Wei, who developed Juris Omni-Chat, which significantly increased iMoney's product lead submissions.
On the 24th of November, Endeavor Malaysia held the Endeavor Malaysia Awards 2022 to highlight and celebrate the outstanding achievements of local entrepreneurs. This year, our CEO, See Wai Hun, was awarded the High-Impact Entrepreneur Of The Year, due to her notable contributions to the founding and building of JurisTech and iMoney respectively. Moreover, under Wai Hun's leadership, both companies soared to greater heights, making her more than eligible and deserving of the honourable award.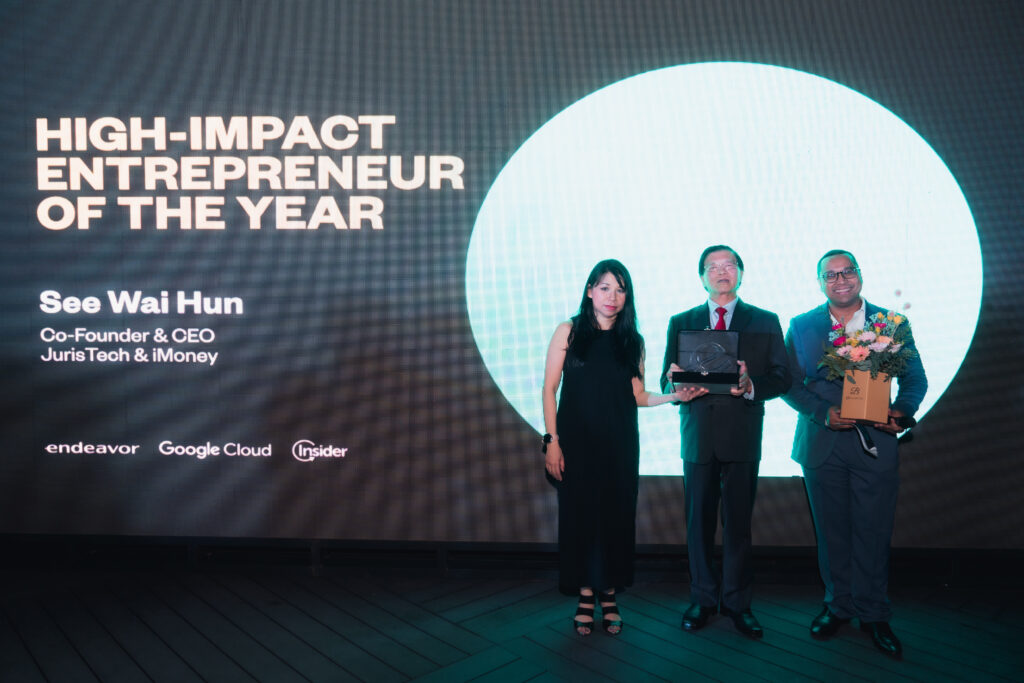 JurisTech Hackathon is an intense, fast-paced event where teams come together to brainstorm, develop, and implement new ideas and solutions, with the intent of fostering a culture of innovation and continuous improvement within JurisTech and iMoney. On the 18th of December, we announced the winners of the JurisTech Hackathon 2022. Muhammad Jaffer Hashmani was awarded first place, for his solution that improves and automates two-way communication within JurisTech. This enhances work efficiency by providing full visibility between team members and stakeholders, while reducing the workload of team leaders with easier management and tracking.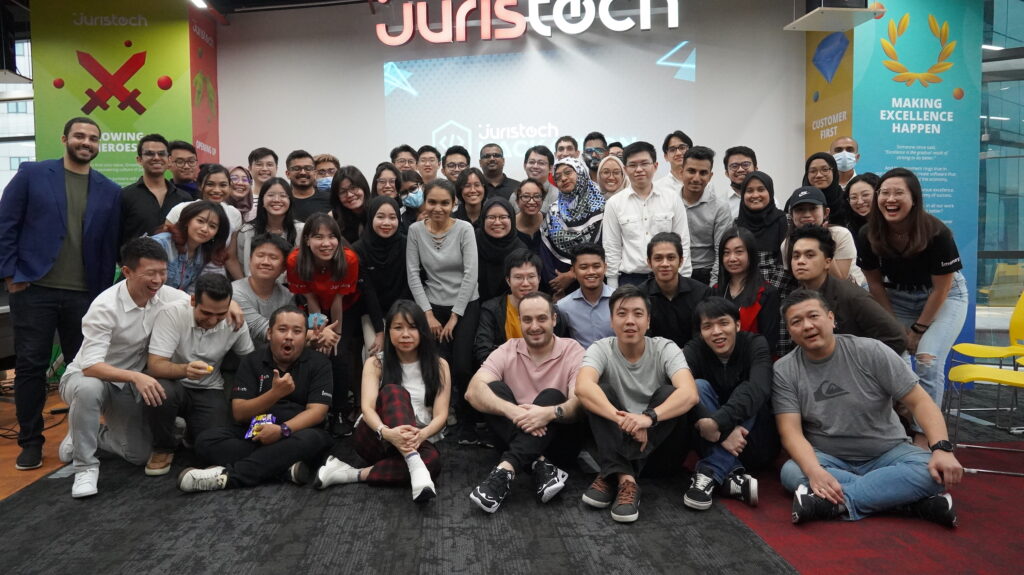 See Wai Hun Recognised as a Thought-Leader in the Financial Industry
We are fortunate to have a highly respected and influential CEO at the helm. See Wai Hun is widely recognised as a thought leader in the Fintech industry, and is frequently invited to conferences and events around the world. She is known for her innovative ideas and forward-thinking approach to financial technology, and is often sought out for her expertise and insights on industry trends and developments. Wai Hun was invited to share her perspective on the future of fintech and offer valuable insights at several events this year, such as: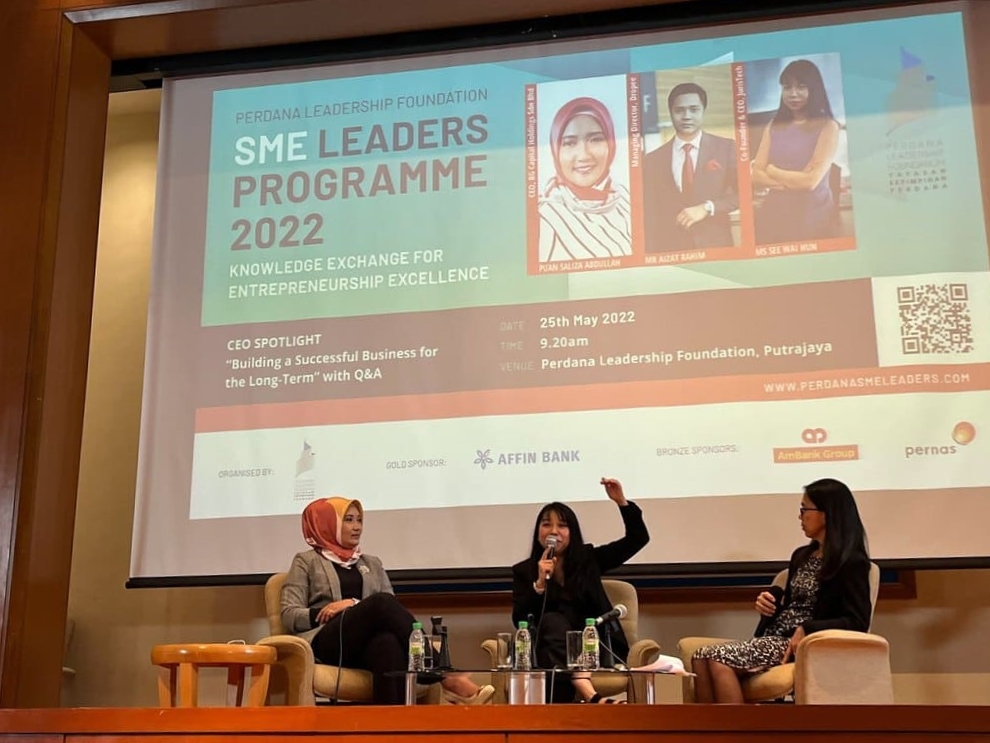 From Left: Saliza Abdullah, Group MD & CEO of BG Capital Holdings; See Wai Hun, CEO of JurisTech and iMoney; Peggie Ng, Moderator and previously on RTM TV1 morning talk show, Selamat Pagi Malaysia.
Her leadership and vision have played a key role in driving JurisTech and iMoney's success and positioning both companies as leaders within the industry.
Overall, we are proud of our accomplishments, and as we look ahead to the future, we are excited about the opportunities and challenges that lie ahead. We remain committed to exceptionally delivering the right software solutions, and we are constantly striving to improve, innovate, and evolve to meet the ever-changing needs of our industry. 
We would like to take the time to appreciate our employees for their hard work and dedication towards the betterment of our company. As for our customers and partners, we would like to thank you for your support, and we look forward to serving you in the next year. We would also like to thank our leaders for their invaluable leadership and guidance. Here's to an even brighter future in the year 2023! 
About JurisTech

JurisTech (Juris Technologies) is a leading Malaysian-based fintech company, specialising in enterprise-class software solutions for banks, financial institutions, and telecommunications companies in Malaysia, Southeast Asia, and beyond.