Juris Collect is an end-to-end enterprise debt collection system that handles early delinquent accounts to late-stage accounts, whilst intelligently employing personalised collection strategies for different customer profiles.
Powered by a robust and advanced workflow engine, Juris Collect automates the entire collection cycle from setting up personalised collection strategies, early treatments activities via omnichannel communication platforms, facilitating collaboration with collection agencies and solicitors, to write-offs, all in a single platform.
It is designed to be flexible and configurable for both retail and corporate collections.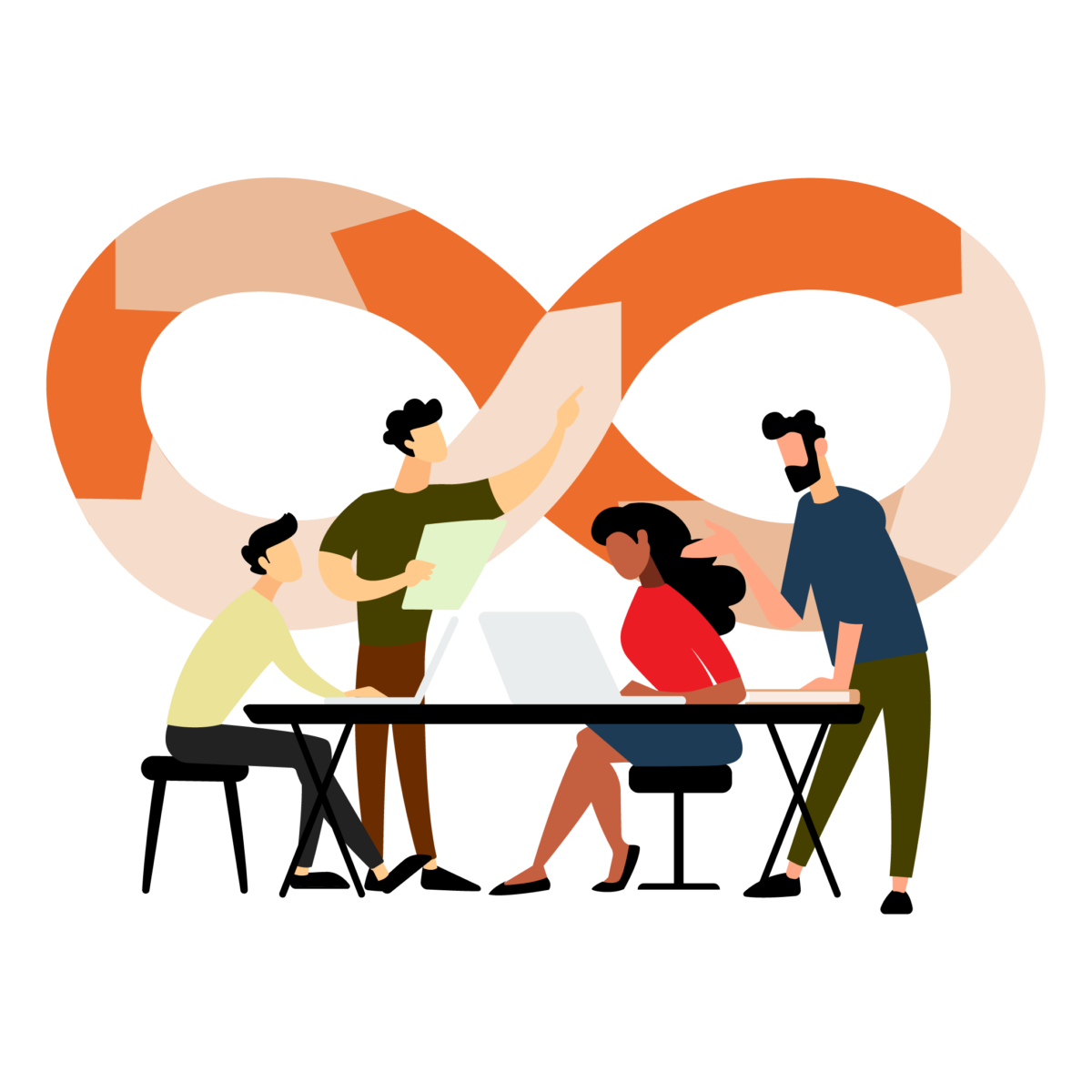 End-to-end enterprise software for debt collection life cycle
Highly configurable workflow engine with a drag and drop graphical user interface (GUI), that covers everything from early-stage delinquency to final approval of write-off.
It's multi-touchpoints framework allow you to contact customers via omnichannel communication platforms such as predictive dialler, SMS, fax, email or letter.
Increases collection rate through personalisation
Profile customers into different segments – based on various criterias such as type of products, value at risk, geographical locations, DPD, etc.
Create personalised strategies for each segmentation to achieve a more effective collection.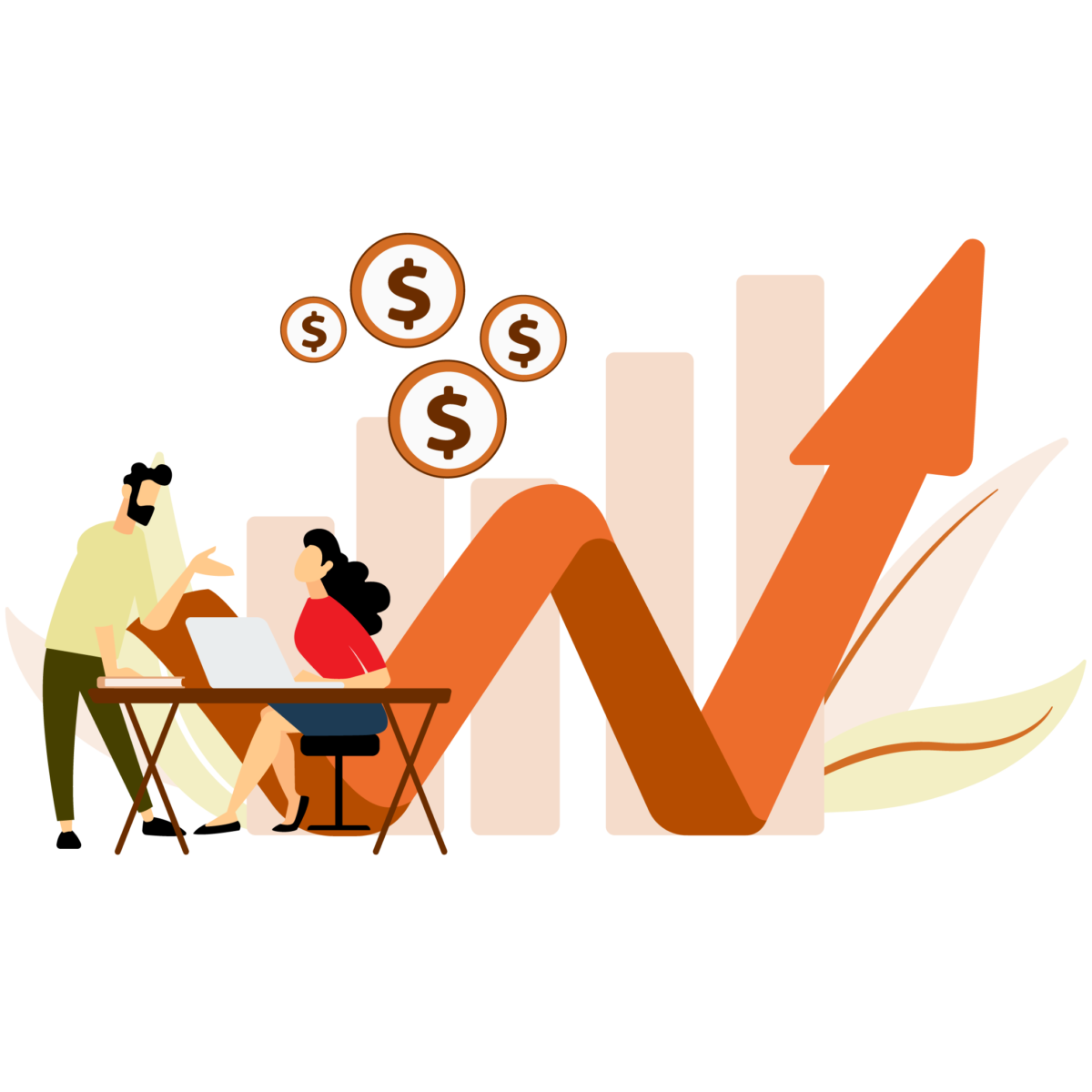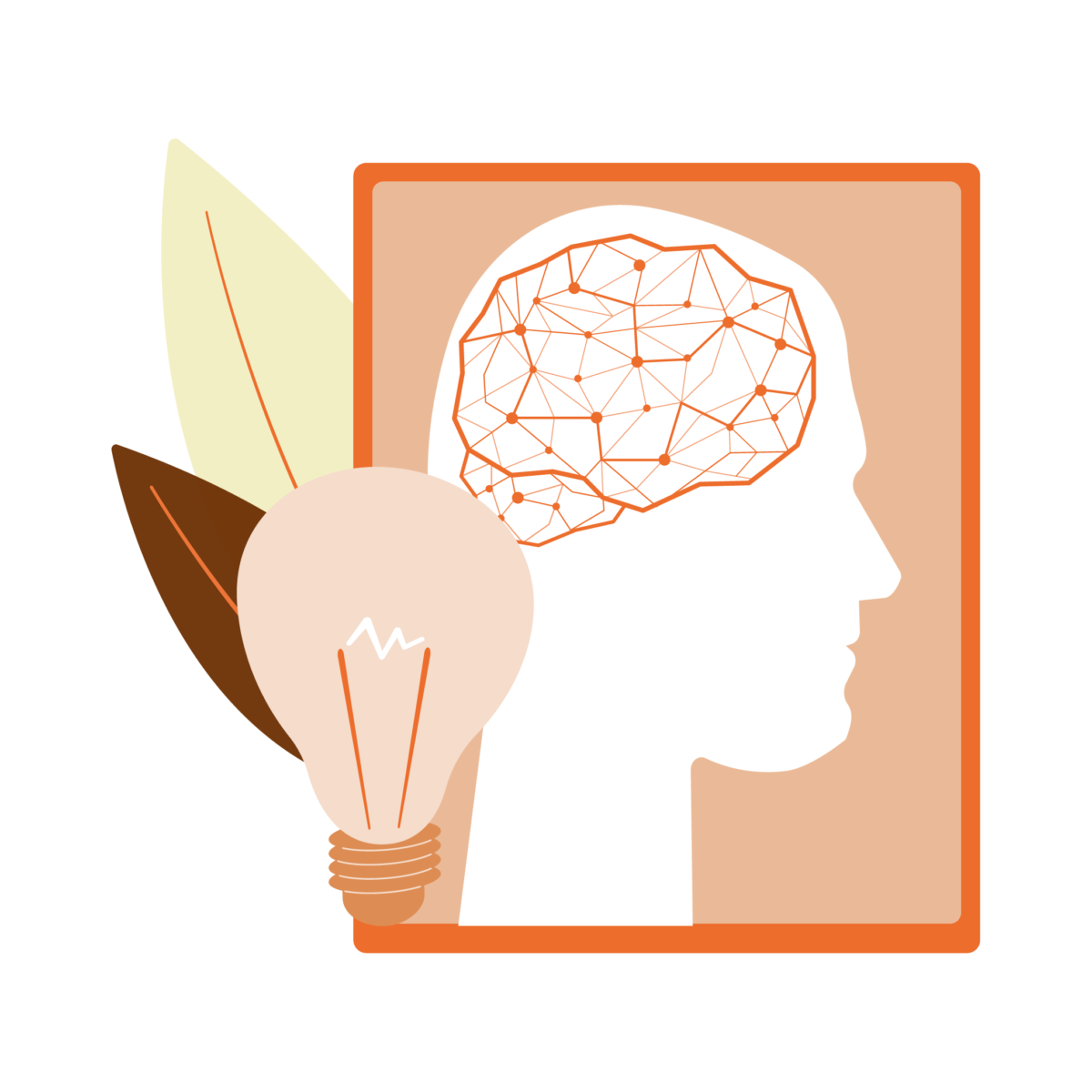 Forecasts self-curing and potential NPL customers with AI
Predicts self-curing accounts and potential non-performing loans (NPL) customers by incorporating behavioural scoring using predictive and prescriptive AI analytics.
Leverage on the right pre-emptive measures on different delinquency tracks to maximise collection revenue and provide better customer service.
Maximises revenue collection through a robust Whiz strategy manager
Whiz is the heart of Juris Collect which simplifies the strategy management in a collection process. Effectively create and configure collection strategies, coupled with feedback.
Experiment with different strategies with Champion Challenger to determine the best strategy for each customers.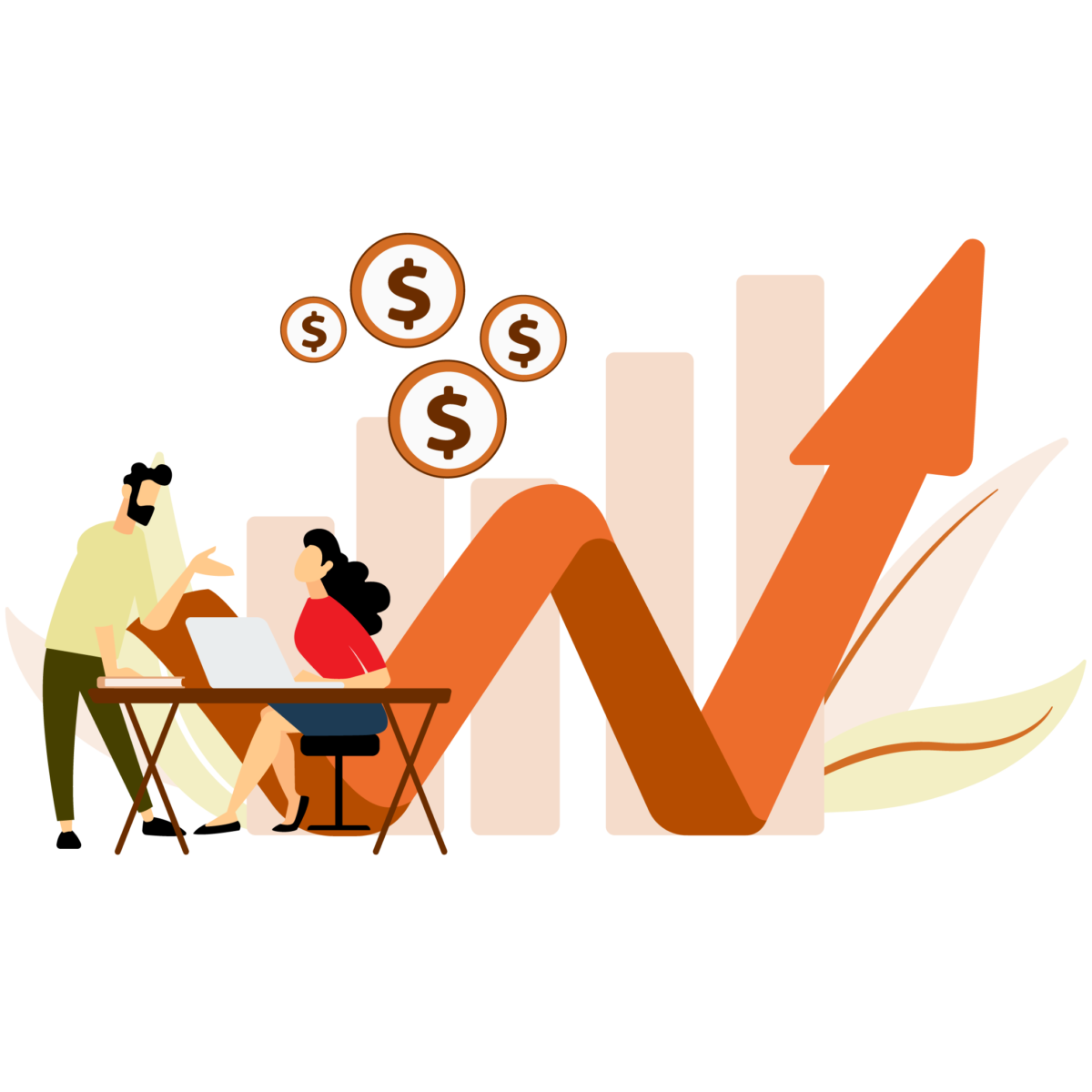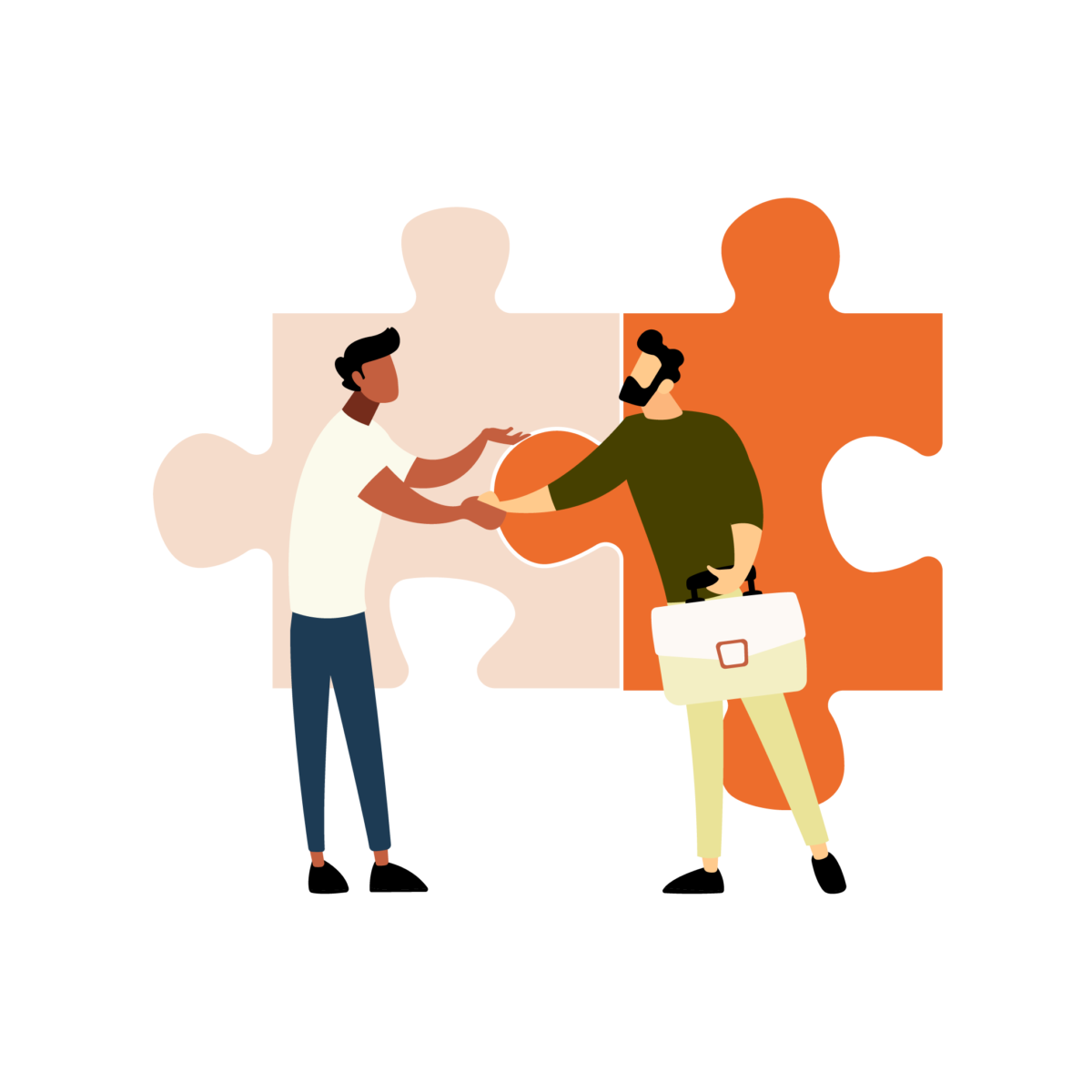 Connects to external parties for seamless real-time collaboration
Easy integration with external rating systems such as CCRIS and CTOS.
Facilitates real-time collaboration between financial institutions, collection agencies and solicitors through a single, unifying platform.
Juris Collect Conceptual Diagram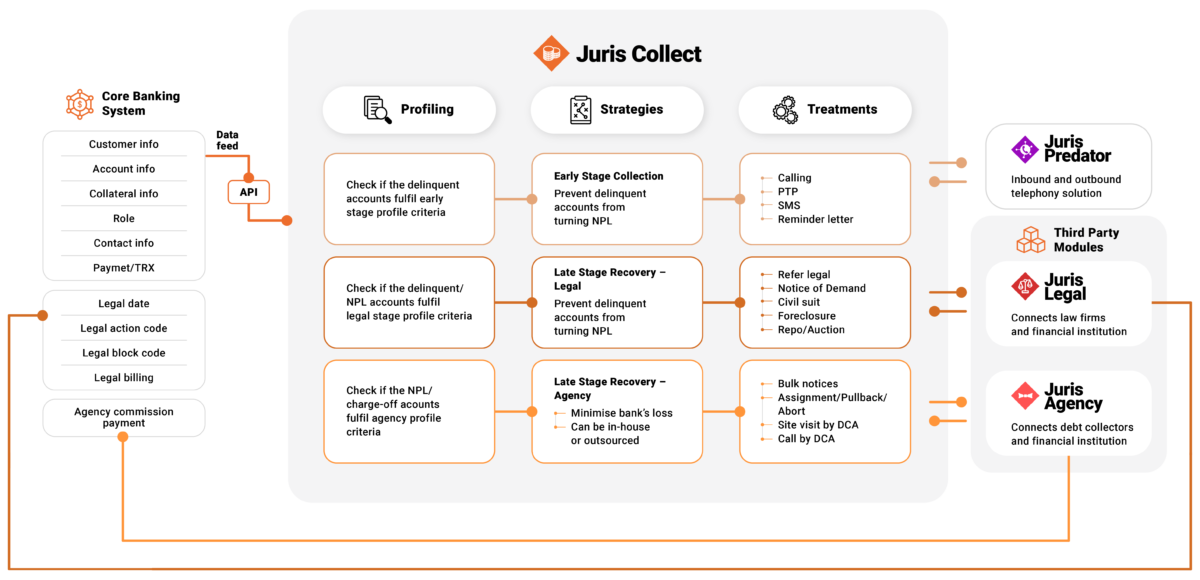 Revolutionise Your Entire Collection Lifecycle with Juris Collect

Power Juris Collect with AI Capabilities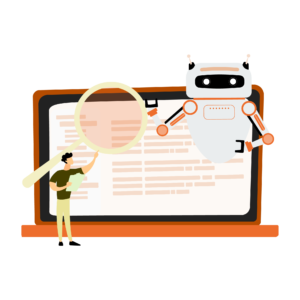 Identify possible delinquent NPL and self-curing accounts with AI-driven analytics.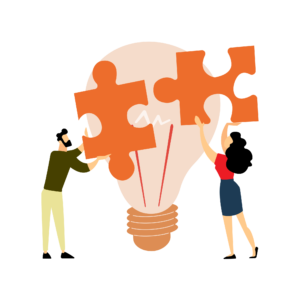 Makes better predictions over time as more data is absorbed.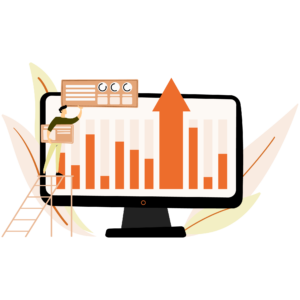 Perform hyper-personalised collection treatment for different customers.
Explore JurisTech's Collection Suite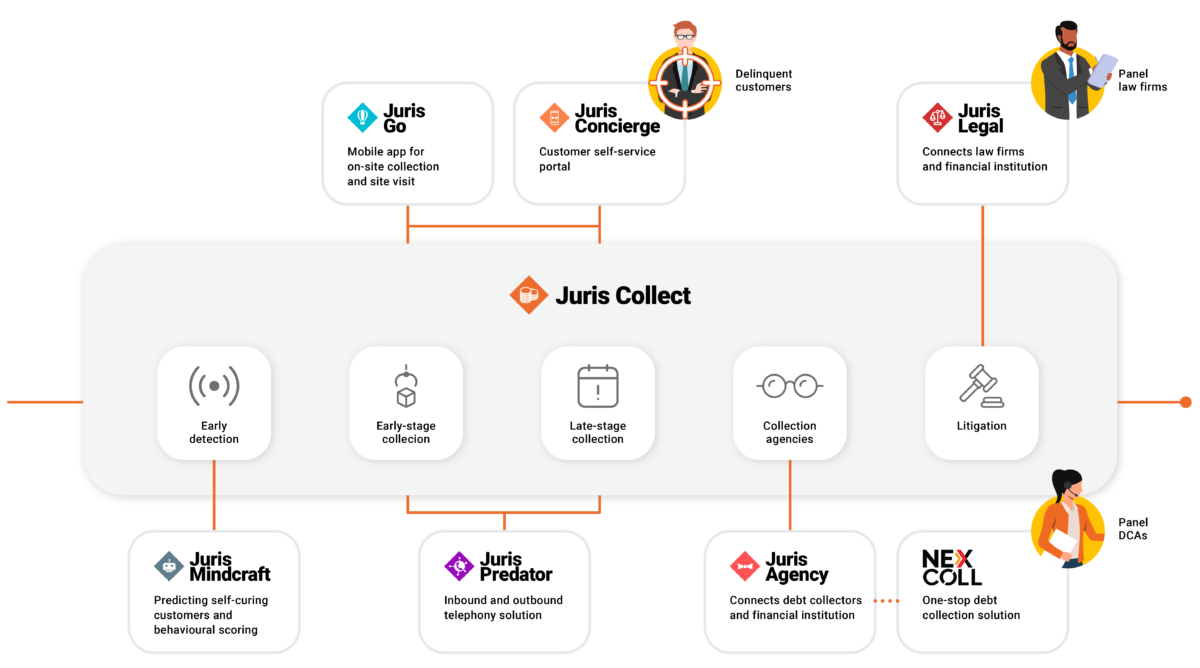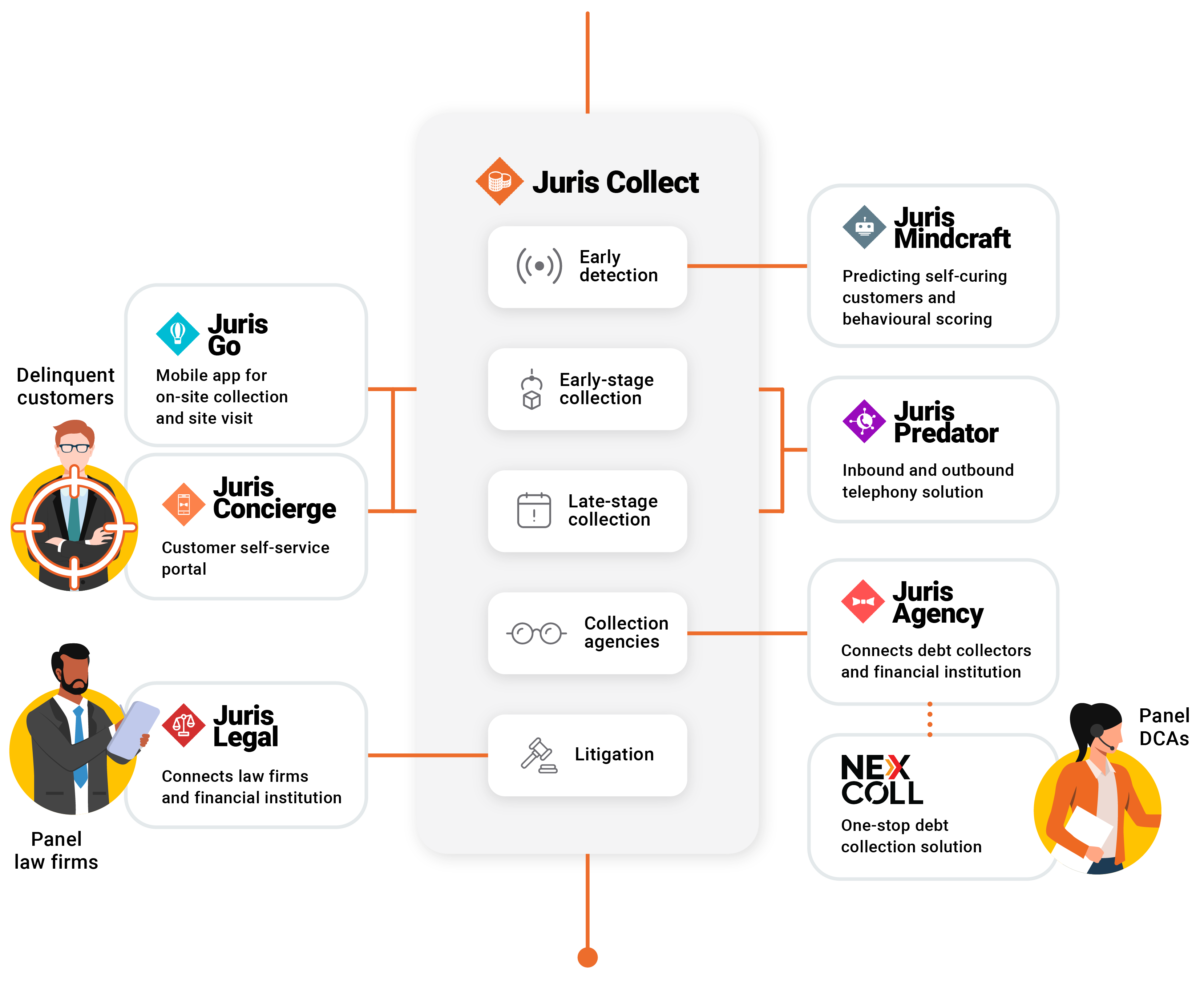 Looking for an automated end-to-end debt collection software?
Elevate your business to new heights with JurisTech's award-winning enterprise debt collection software. AI-driven decisions and personalised customer journeys for delinquency – evolve your financial operations seamlessly!
Within Juris Collect, our end-to-end enterprise debt collection system, lies a heart named Whiz. Read on to find out the inner workings of Juris Collect.
Have any enquiries about our debt recovery software, NexColl? Read this article here for some of the most frequently asked questions.
Other References
We also provide end-to-end management of the customer from loan origination to collection. For more information, you may refer to: