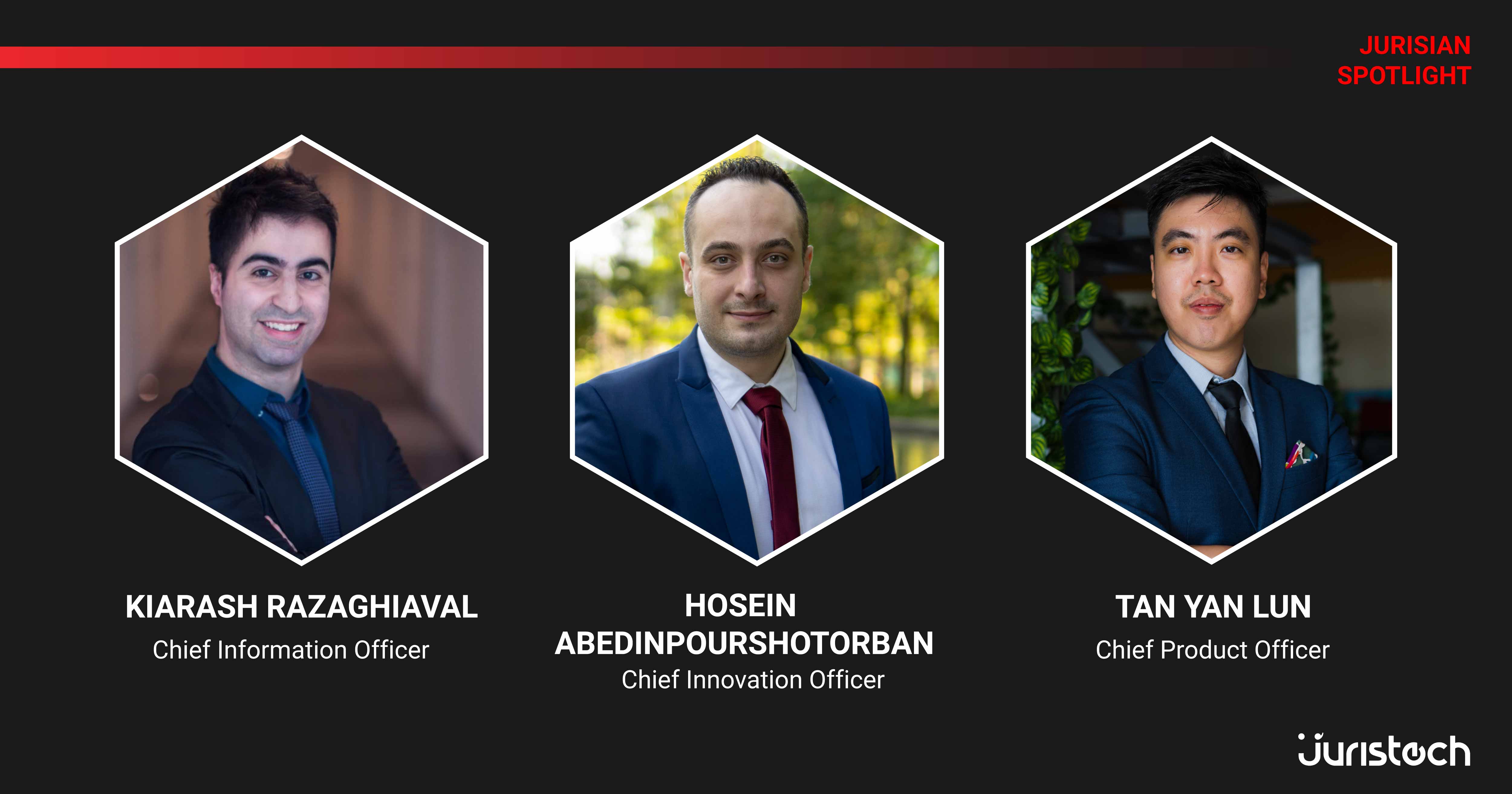 We are thrilled to welcome the new year with the appointment of our new C-Level executives – Chief Information Officer (CIO), Chief Innovation Officer (CINO), and Chief Product Officer (CPO). This is aligned with our ambition to scale JurisTech to achieve global domination and growth.
Kiarash Razaghiaval, our previous Chief Innovation Officer (CINO) has been appointed as our new Chief Information Officer (CIO). Hosein Abedinpourshotorban and Tan Yan Lun have been appointed as the new Chief Innovation Officer (CINO) and Chief Product Officer (CPO) respectively. 
Effective this month, Kiarash, Hosein, and Yan Lun will step into their new shoes. They will be bringing their progressive experience in the industry to scale JurisTech to greater heights!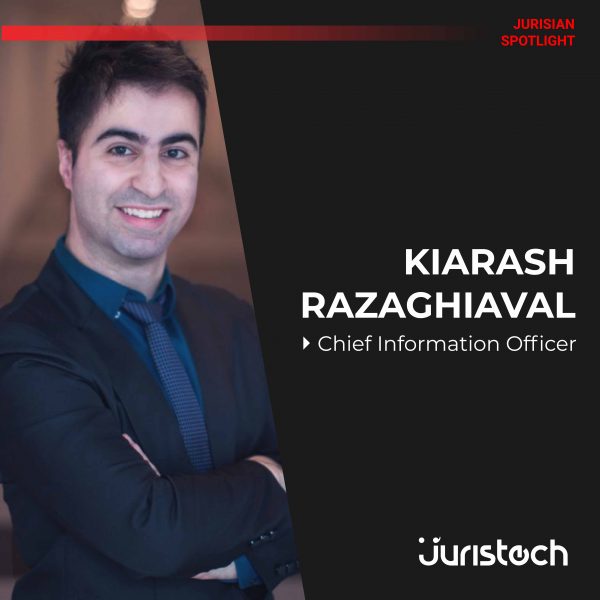 Kiarash, Chief Information Officer (CIO)
As the new CIO of JurisTech, Kiarash is responsible for overseeing the company's internal information technology and software development needs. He ensures JurisTech moves strategically in terms of internal software development processes and best practices to produce world-class software. Holding a degree in IT, software engineering, from MMU Cyberjaya, Kiarash has been in JurisTech ever since he was an intern.
Prior to being appointed as CIO, Kiarash was our CINO championing innovation at all levels of the organisation. He normalised best practices in our organisation and made sure it was not only well-received by every employee, but that it was being used and implemented.
Embracing his new role in the company, Kiarash's vision is to bring JurisTech to be a world-class organisation. In order to do so, he believes that world-class organisations should have world-class internal practices that will spur the organisation forward. 
To quote his favourite quote by Viktor Frank – "Between stimulus and response, there is a space. In that space is our power to choose our response. In our response lies our growth and our freedom." Kiarash believes that we can do anything as long as we put our heart and mind to it. Our response to our environment is crucial in building and achieving optimum results. 
As the newly elected CIO, Kiarash advises us all to know the fact that we can make our environment the way they think it should be. We should be happy doing the things we love while working. Kiarash believes that it is a choice to make your work an enjoyment and to find out how to make everything you do interesting and enjoyable. That way, excellence will naturally be shown in everything you do.
"From intern to CINO (Chief Innovation Officer) and now to CIO (Chief Information Officer), we have now seen Kiarash contributing at an unprecedented level to the technology capabilities to the company. Being a CIO means that Kiarash is now entrusted to improving our internal technical capability and our capacity to take on more by streamlining our software engineering practices, improving our software quality, and reducing our technical debt. This is an important role which he has taken on to ensure that we can scale and I am proud to have him step up to this role." – See Wai Hun, CEO of JurisTech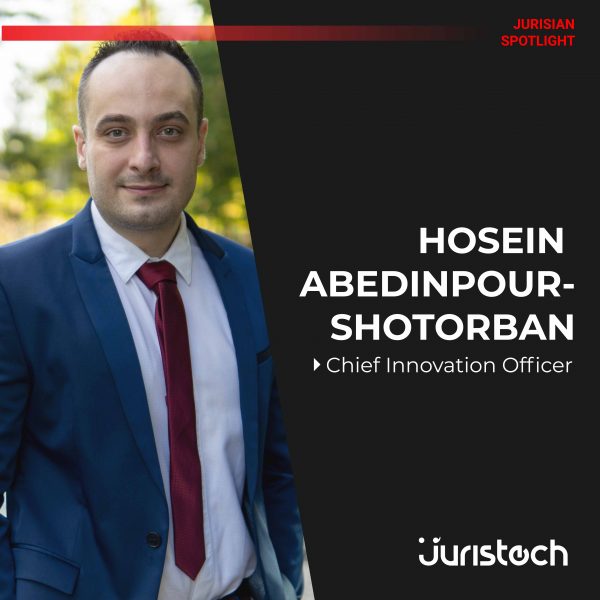 Hosein, Chief Innovation Officer (CINO)
For our newly appointed CINO, innovation means thinking out-of-the-box, to see things others have yet to see, and always being a few steps ahead of the competition. Taking up the role as CINO in JurisTech, Hosein is responsible for championing innovation at all levels of the organisation, especially creating a culture of innovation in identifying strategies, business opportunities, and new breakthrough technology and capabilities. In addition to that, Hosein manages the framework and processes of innovation in the organisation and facilitates the creation of new ideas on top of recognising innovative ideas to ensure JurisTech is at the forefront of the industry. Hosein's vision for his newly elected position is to ensure that JurisTech is always two steps ahead of the competition.
Prior to being appointed as CINO, Hosein headed the Centre of Excellence (COE) business unit doing research and development (R&D). As a masters graduate in computer science, Hosein has nearly a decade of experience as a software solution architect and is actively involved in the field of Machine Learning, AI, and Data Science. He started his career with JurisTech in 2015 as a software engineer, and with his "never-stop-pushing-the-limits" attitude, Hosein led a team of data scientists to build JurisTech's very own proprietary AI solution, Juris Mindcraft. He was also the main architect of Juris Anny, JurisTech's intelligent chatbot specifically engineered for banking and finance.
For Hosein, his favourite quote is by Warren Buffet – "The best investment you can make is in yourself." For Hosein, he believes that we should invest in ourselves to never stop learning. Be ambitious and reach for the sky by going above and beyond in pushing the limits with our new CINO.
"Hosein is an amazing innovator and I've seen him championing technology breakthroughs for our company, so promoting him to CINO (Chief Innovation Officer) is not only apt but timely as now the company is poised to scale. I expect to see that with him on board, we will be seeing the company having innovation breakthroughs that are relevant to the market and that would solve real world problems. I believe as CINO, Hosein would be able to make the impossible possible, and that is the true hallmark of an innovator." – See Wai Hun, CEO of JurisTech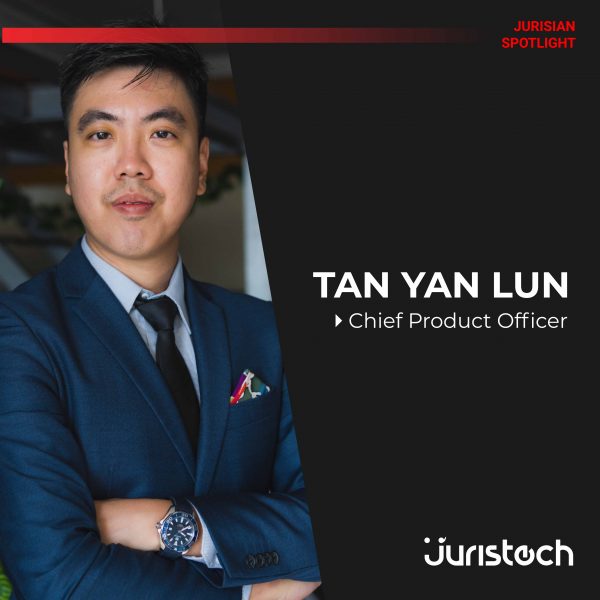 Yan Lun, Chief Product Officer (CPO)
With the changing digital landscape, it has made us look at products very differently. Appointing Yan Lun as our new CPO opens up a whole new space of what JurisTech can do to bring our software solutions to a whole new level. Our new CPO, Yan Lun is responsible for providing and sowing the vision for JurisTech's overall product suite. He will also be the main person to define standard methodologies, optimise product teams' practices and processes, facilitate and improve inter-product units communications, and guide the overall product roadmaps in all levels of the organisation.
Prior to being appointed as CPO, Yan Lun was heading the presales unit for several years. Starting his journey in JurisTech as a fresh graduate back in 2009, with a bachelor's degree in computer science at Coventry University, Yan Lun mentioned that there was never a boring day in JurisTech. Up until today, Yan Lun still feels that he has so much more to learn and grow from JurisTech. Yan Lun was one of the founding members of the presales unit, he also contributed to all levels of the organisation such as growing the presales unit, contributing new ideas and new perspectives to deliver innovative solutions to the financial industry, and helped with the designs of some of our core products in the company.
Embracing his new role in the company, Yan Lun's vision is to have all product units work in harmony towards becoming the best software solution provider available in the market, locally and globally. With his personal favourite motto – "Always ask why", Yan Lun was never a stickler for conventional things. He is always looking ahead to see if things can be done better. With this simple motto, let's always stay curious. Be like Yan Lun and keep learning for the rest of your life. You won't know where the next big idea would come from.
"So proud and heartwarming to see my colleague of 13 years on his appointment as JurisTech' Chief Product Officer. I fully believe that Yan Lun is the best candidate in this season of strengthening our product units interoperability and scalability. Bringing with him a wealth of experience and expertise Yan Lun's innovativeness and deep skillsets will definitely be pivotal in JurisTech's goal of global market domination. His strengths in product innovation and solutioning is an inspiration to us all in JurisTech. This new chapter in Yan Lun's journey will be the next level of excitement and growth for him and JurisTech, and together we will dominate the global market." – Naaman Lee, COO of JurisTech
2022 is going to be an exciting and extraordinary year as we break industry barriers with our new intrepid leaders!
About JurisTech

JurisTech is a leading Malaysian-based Fintech company, specialising in enterprise-class software solutions for banks, financial institutions, and telecommunications companies in Malaysia, Southeast Asia, and beyond.