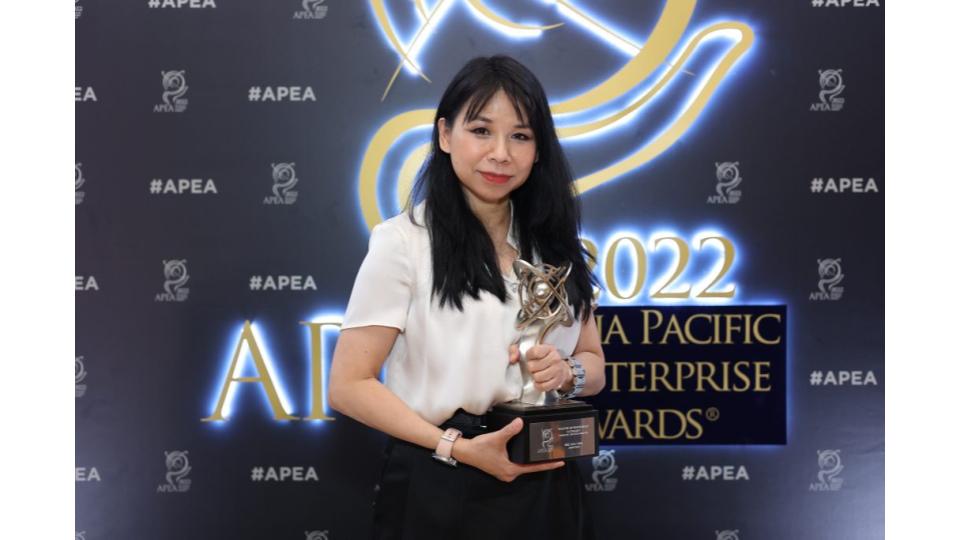 Image credit: Enterprise Asia
We are proud to announce that our CEO, See Wai Hun, has been awarded the Master Entrepreneur Award by Asia-Pacific Enterprise Award (APEA) 2022! 
The event was held on the 27th of May, 2022, at the Imperial Ballroom at One World Hotel Petaling Jaya, attended by Enterprise Asia's board members, partners, media outlets and participating organisations members from various industries. Before officiating the awards ceremony, Tan Sri Datuk Seri Dr Fong Chan Onn, Chairman of Enterprise Asia, gave a heartwarming welcome speech to the audience.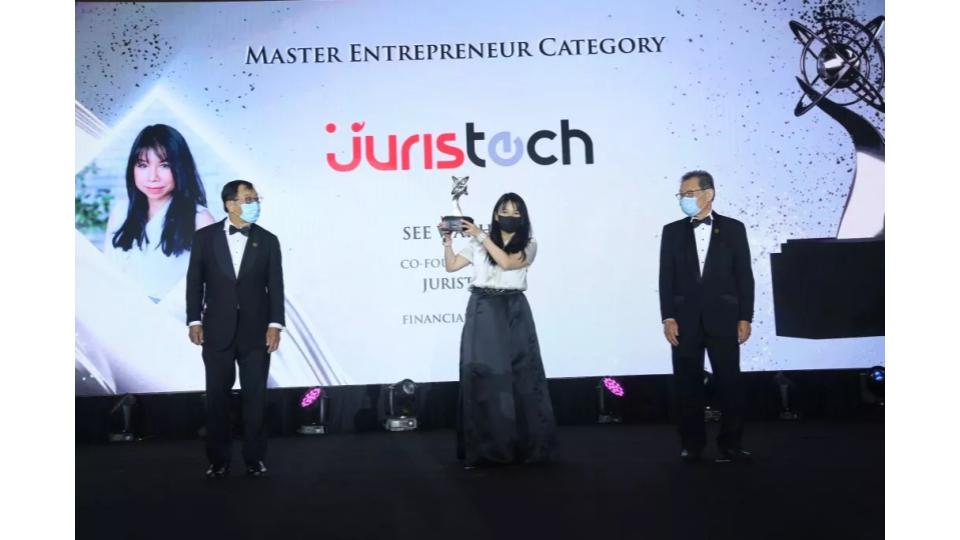 Wai Hun receiving the Master Entrepreneur Award
The prestigious APEA is a Regional Awards Recognition programme that has been around since 2007 in 16 different countries, which recognises entrepreneurial and corporate excellence. APEA aims to drive entrepreneurs and organisations across Asia to spur greater innovation, fair practices and growth, creating a successful entrepreneurial ecosystem that will shape Asia to sustainable economic and social growth. 
APEA 2022 was held to honour Malaysian entrepreneurs' successes and accomplishments in operating successful businesses, whilst also not neglecting social responsibilities that come with leadership. The awards presented during the ceremony are as follows:
Entrepreneur Of The Year Award

–

recognising business leaders with

exceptional leadership and are the captains of their respective industries

Master Entrepreneur Award

– recognising business leaders with outstanding leadership

Fast Enterprise Award

– recognising organisations with rapid growth and expansion

Inspirational Brand Award

– recognising brands that inspires and builds brand loyalty      

Corporate Excellence Award

– recognising companies that achieves high organisational performance

 
Wai Hun was shortlisted and awarded the Master Entrepreneur Award for her outstanding leadership in ensuring corporate sustainability and commitment to quality operational excellence. She has demonstrated valuable entrepreneurial attributes, such as the tenacity and perseverance to continue innovating, serving as a role model for emerging entrepreneurs.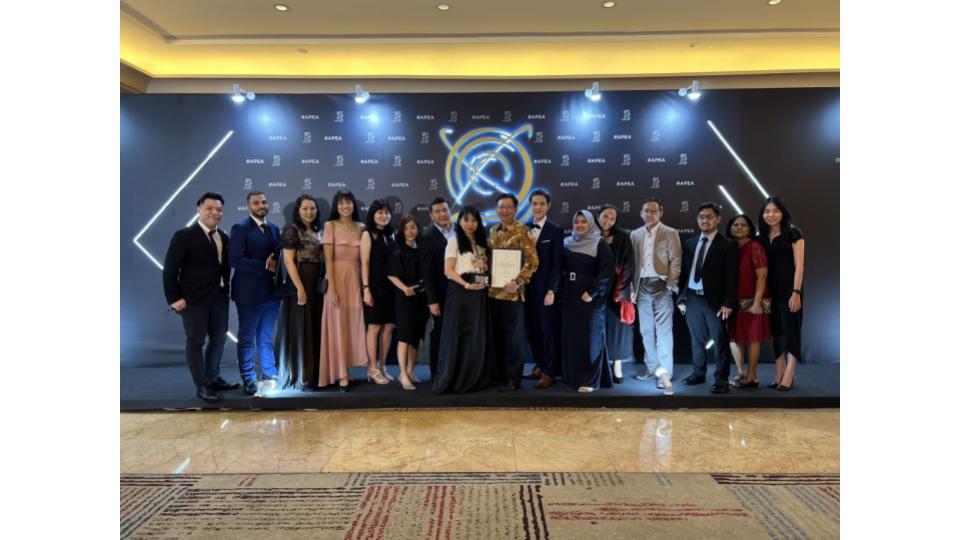 A group photo of the JurisTech team
This has certainly marked Wai Hun's extraordinary achievement as an entrepreneur and a leader in the Fintech industry. We are thrilled and honoured to stand by her as we propel to fulfil our vision of creating amazing solutions, to build and enrich lives!
"You don't have to reach all your goals to live life to the fullest. We need to enjoy the process, to stop and smell the roses along the way. It is how we embrace the process that makes us who we are. When we do that, life is fulfilling!" – See Wai Hun, CEO of JurisTech & iMoney.
About JurisTech

JurisTech (Juris Technologies) is a leading Malaysian-based fintech company, specialising in enterprise-class software solutions for banks, financial institutions, and telecommunications companies in Malaysia, Southeast Asia, and beyond.