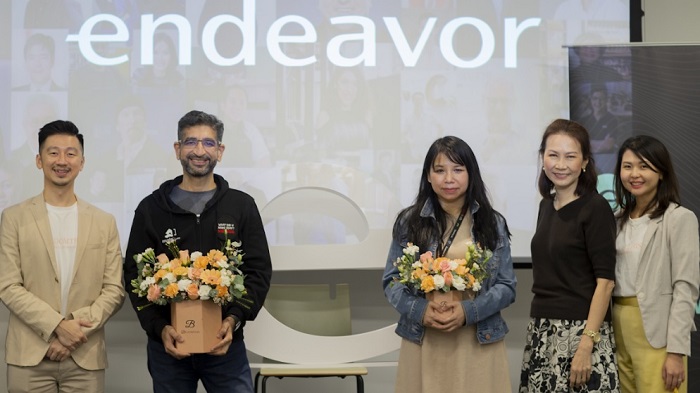 From left to right, Giden Lim, co-founder of BloomThis, Gaurav Bhasin, Group Chief Strategy Officer and CEO Malaysia of Carousell Group, See Wai Hun, CEO of JurisTech and  iMoney, Loi Liang Tok, Head of Pizza Hut Malaysia and Penny Choo, co-founder of BloomThis.
Image credit: Digital News Asia
On the 26th of June 2022, our visionary CEO, See Wai Hun was invited to take part as a panellist in Endeavor Malaysia's Local Selection Panel (LSP) for 2022. 
Endeavor Malaysia is the local entity of the global non-profit organisation Endeavor. Founded in 1997, Endeavor is the world's leading community of high-impact entrepreneurs. Endeavor unlocks the transformational power of entrepreneurship by selecting and supporting the world's top founders and entrepreneurs of fast growing startups and companies to help them achieve significant impact. 
As of today, Endeavor's network spans nearly 40 countries and supports more than 2,000 entrepreneurs, whose companies generate combined revenues of over $28 billion, have created more than 3.9 million jobs, and, in 2020, raised over $4 billion in capital! Endeavor's unique entrepreneur-first model, peer-to-peer community, and trust-based network provides a platform for founders to dream big, scale up, and pay it forward to the next generation.
In its efforts to scale up entrepreneurs, Endeavor Malaysia organises an ongoing selection process, called the Local Selection Panel (LSP). LSP is a culmination of a rigorous merit-based selection process to ultimately support high-impact entrepreneurs. This year, Wai Hun was once again invited as a panellist for the session, together with Endeavor Mentor Gaurav Bhasin (Group Chief Strategy Officer and CEO Malaysia of Carousell Group), and Loi Liang Tok (Head of Pizza Hut Malaysia).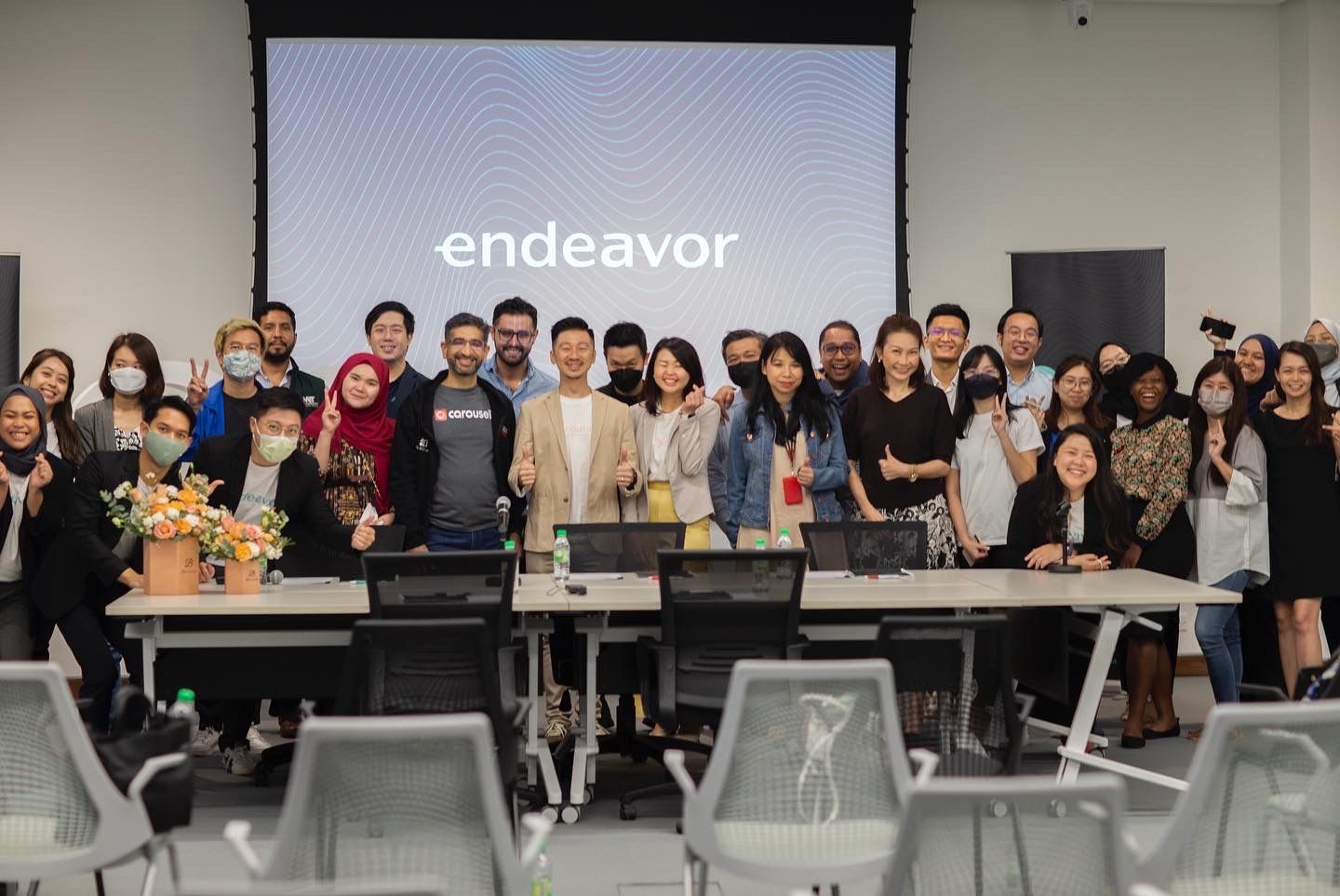 Image credit: Endeavor Malaysia
The company that has successfully passed the LSP this year is BloomThis, an on-demand gifting e-commerce company. They now have access to comprehensive, strategic support services, including introductions to local and regional business mentors, and investors who will assist them in addressing pressing needs.
For Wai Hun, the opportunity to join the panel was both fascinating and memorable, recalling the time when she was selected as Endeavor Entrepreneurs back in 2014 with our other co-founders, John and Naaman, at the 54th International Selection Panel in New York. No doubt, Wai Hun was very excited to be on the other side of the table, evaluating and interviewing companies before selecting them to advance to the next stage. 
"It was an absolute honour for me to be invited as a panellist for Endeavor's Local Selection Panel again this year. Last year's LSP was an amazing experience for me, and so is this year's. I am glad to pay it forward and I wish them all the best and great success on their entrepreneurial journey!" – See Wai Hun
Once again, congratulations to BloomThis for passing the LSP, and welcome to the Endeavor family!
About JurisTech

JurisTech (Juris Technologies) is a leading Malaysian-based fintech company, specialising in enterprise-class software solutions for banks, financial institutions, and telecommunications companies in Malaysia, Southeast Asia, and beyond.