Juris Origination is a loan and financing origination system that simplifies the approval process and dramatically decreases time-to-market. Juris Origination can be coupled with our artificial intelligence (AI) engine, Juris Mindcraft, to provide banks with alternate scoring based on the customers' previous applications and payment history.
Frustrated on Lengthy New Product Deployment?
Juris Origination is a web-based Loan Origination System (LOS) built on a flexible, yet robust approval workflow platform which is designed to shorten the time required for product deployment. Juris Origination's mobile-responsive, web-based nature makes it accessible from all kinds of devices, and the platform can be showcased even from a generic smartphone, making it ideal for on-demand demos and roadshows!
Technology at Work
End-to-end, Straight-through Processing

Juris Origination supports end-to-end, straight-through processing, with multi-aspect features that cover everything from data input, pre-screening, credit-scoring, approval process, documentation, acceptance to account creation, disbursement for insurance, conventional loan, and Islamic financing.

Fully Shariah-compliant

Juris Origination provides support for:

Naming convention (ie profit rate, selling price, financing, rebate/Ibra')
Supports underlying assets
Supports tri-party and quad-party dealings
Islamic-lead module to capture and track dealers, brokers, suppliers, third party, etc

Hassle-free Interface

Juris Origination is designed to cater for hassle-free interface with all other systems, such as the core banking system, electronic documentation system, collection system, loan management system etc.


Multi-touchpoints Framework

Banks can cover applications from branch front-end desks, to marketing campaigns, online applications etc. Some of the services Juris Origination offers to connect with customers include call centre, web portal, MyKad card reader, and OCR image digitalised for data capturing. Notifications and alerts are sent through various platforms, such as SMS, email, system message and letter generation.
Our Juris Mindcraft module acts as a boost to the Juris Origination system. Juris Mindcraft is a credit scoring software that assesses the credit worthiness of a customer. It is AI-powered whereby the early warning system will provide predictive and prescriptive analytics. The loan pricing is adjusted depending on the risk retrieved from credit rating, cost of funds, and internal transfer pricing.
Juris Origination is also integrated to external rating systems such as CCRIS and CTOS. This means that it is able to retrieve the CCRIS commitment information from the CCRIS report requested and allow users to estimate the monthly commitment.
Furthermore, Juris Origination provides multi-lingual as well as multi-currency support. Languages available are Bahasa Malaysia and English, making it convenient for users in Malaysia. Its multi-currency feature makes it accessible globally.
Simplifying Business
Originators can minimise the time spent thinking about the cause of actions as the system is equipped to execute a series of pre-defined operations on a case-by-case basis. Consequently, customers will experience:

We sincerely invite you to witness the power you can have with Juris Origination.
Juris Origination Core Functionalities
Fully web-based for easy deployment
User-friendly and highly configurable
Support multi-channel loan taking
Fully Shariah-compliant
MFRS9 and PCIDSS compliant
Multi-rate structure support
Designed to interface with other systems
Easily set up and configure business definitions and reject rules to cater for different business needs
Easily customisable to meet compliance requirements
Automated loan validation
Automated document generation and printing
Integration to external rating system such as CCRIS and CTOS
Multi-lingual and multi-currency support
Notifications via SMS, email, system message, and letter generation
Risk-adapted loan pricing based on credit rating, cost of funds, and internal transfer pricing
Power Juris Origination With The Latest Capabilities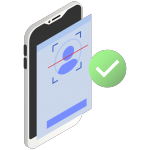 Optical Character Recognition (OCR) & PDF Text Extraction
Accurately capture and extract data from documents of any formats to fast track the entire credit evaluation process.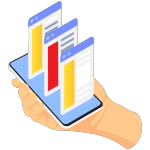 Bank Statement
Analysis
Understand the customer's financial profile and behaviour by analysing data in bank statements.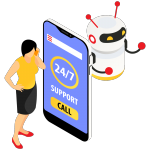 Artificial Intelligence & Machine Learning
Leverage alternative data to expand your products/services to credit-invisible customers. Crunch huge volumes of customer data to verify customer's creditworthiness
Other References
We also provide end-to-end management of the customer from loan origination to collection. For more information, you may refer to: