Juris Access is a digital customer onboarding platform, that enables financial institutions or companies to create an engaging end-to-end onboarding journey. Built to accelerate your customers' financial-related applications, Juris Access digitally onboards them by facilitating customer acquisition, application, eligibility pre-screening, and evaluation for financial and credit products.
The platform not only features impressive omnichannel digital journeys, it is also equipped with powerful backend engine for internal processing.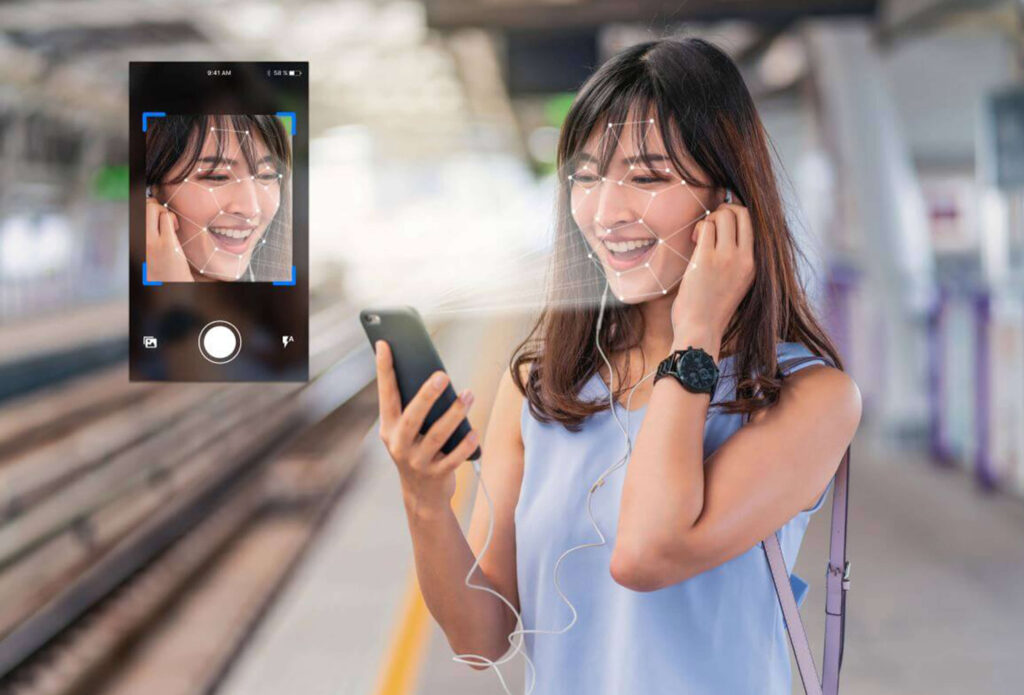 A complete digital onboarding process for your customers
Say bye-bye to paperwork and physical documentation in the application process.
Make your customers happy with straight-through-processing by seamlessly integrating with eKYC, OCR, and video conferencing capabilities.
Powerful backend engine
We vouch for painless daily operations with our easy-to-use platform.
Engage in real-time collaboration with third-parties and easily onboard dealers and merchants on a single platform.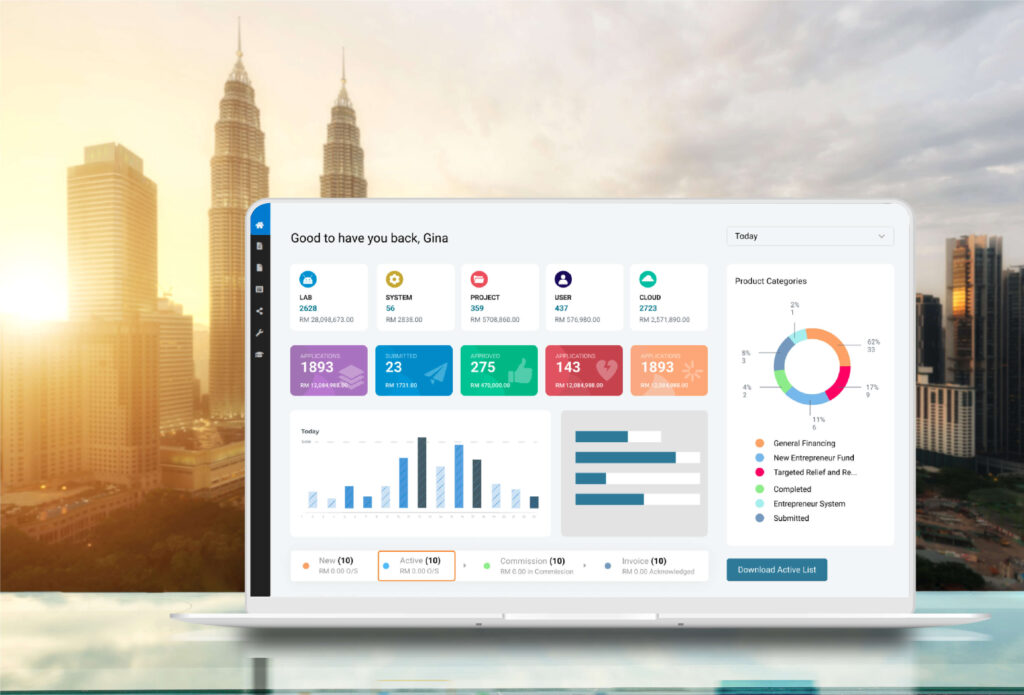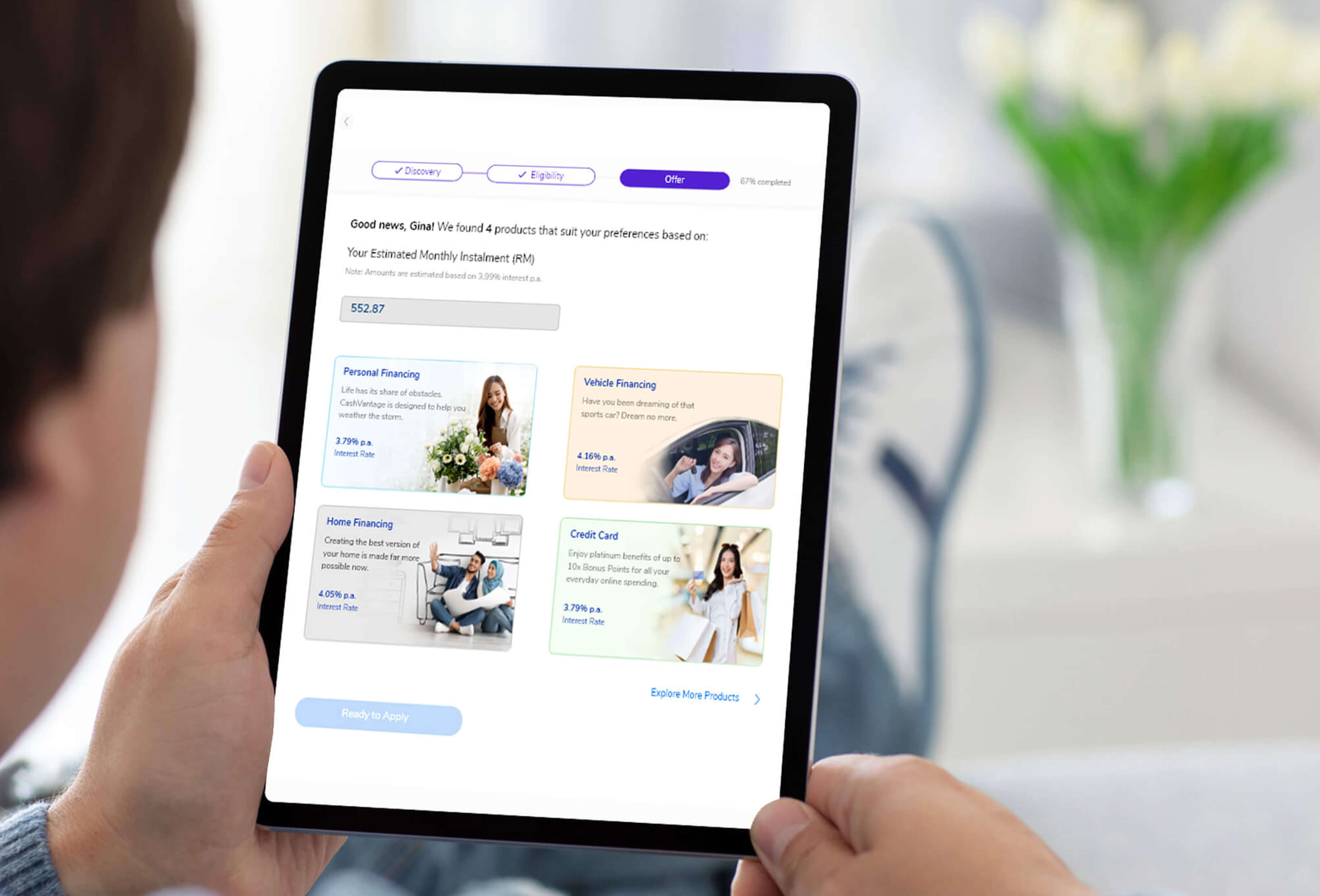 Maximises revenue through cross-selling
Pre-qualifying engine which provides users the ability to set up cross-selling rules, identify opportunities through predictive analytics, and benchmark sales conversion success.
Increase a customer's lifetime value (LTV) and enhance your market position.
How Does Juris Access Work?
Juris Access is powered with decisioning engines that can assess, process, and score customers to provide instantaneous results. On top of that, have a digital customer onboarding platform that is equipped with a fully reliable customer verification engine (eKYC), that can accurately verify customer's identity. Win your customers within 3 minutes!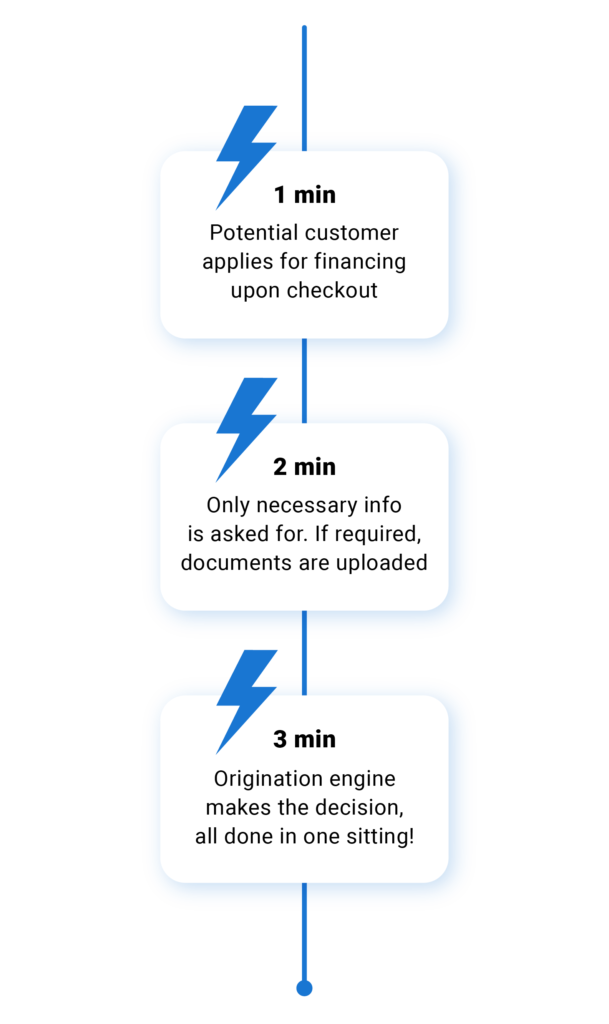 The Heart of Your Digital Onboarding Process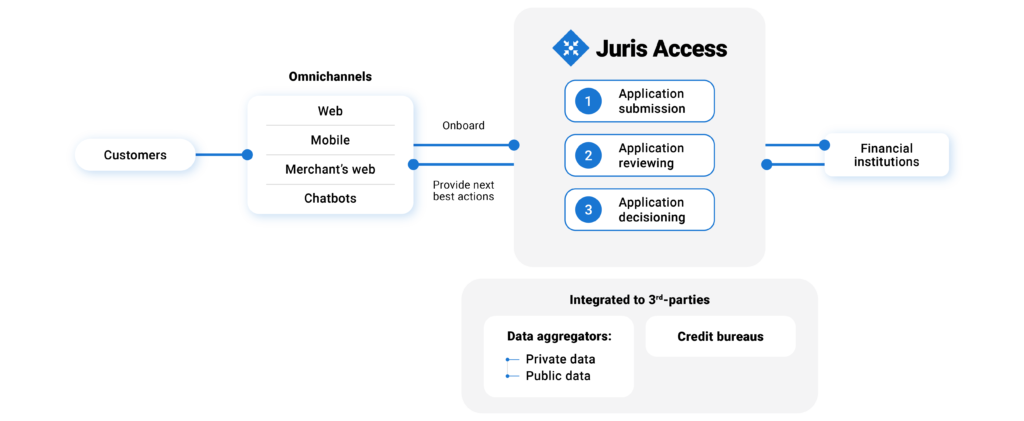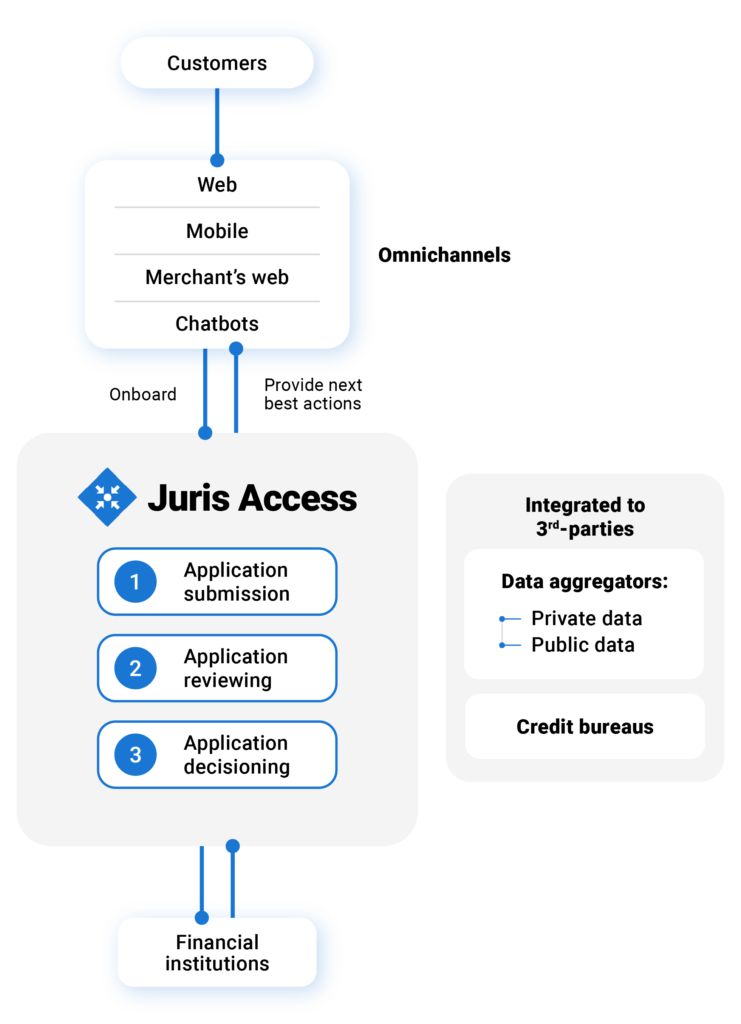 Let's Get Creative Together
Every pixel combined tells a story bringing to life your brand's voice and personality. Creating a digital business does not stop after you've set up the tech platform, the real game begins after. From front-end designs to building engaging creatives and having professional marketers (powered by iMoney), let us help you digitally onboard your customers and win!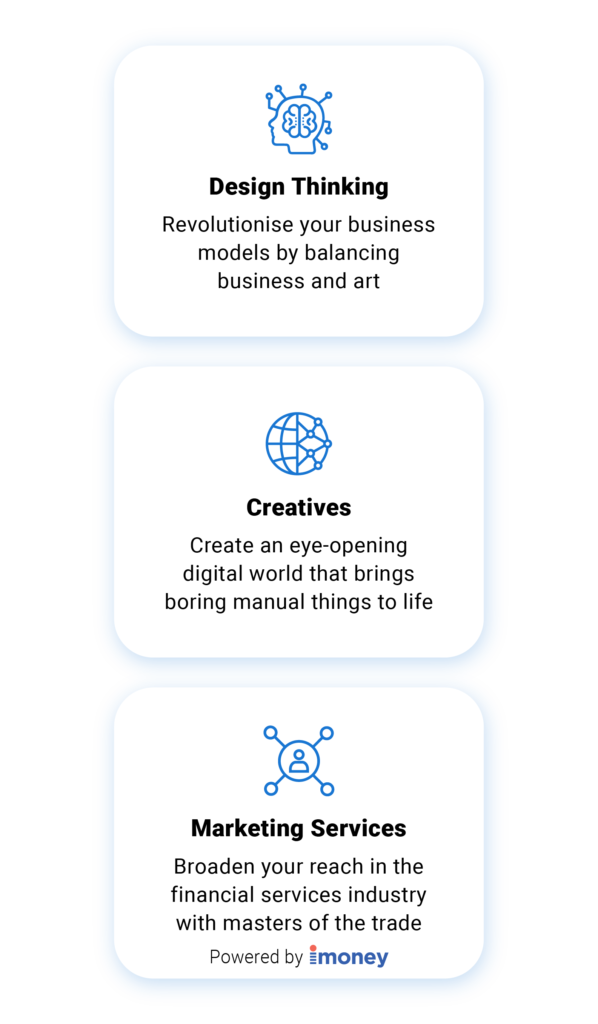 Impress Customers at their First Touchpoint
Imagine Juris Access, a digital customer onboarding platform, integrated with your financial services bringing greater value to your customers.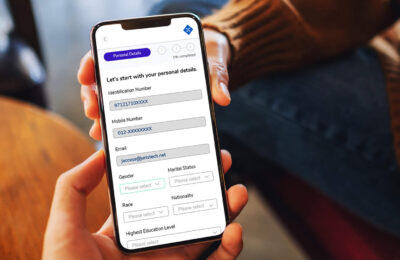 All-in-One Credit Leasing.
Transform the entire customer acquisition journey on an all-in-one integrated platform, with seamless onboarding, from customers to merchants/dealers. Engage with all relevant parties in a single platform.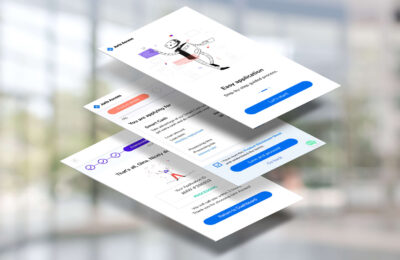 Create an intuitive journey for your customers to apply for their preferred personal loan with a straight-through application processes, which incorporates pre-approval steps such as eKYC, digital document submission, quick submission status and application tracking.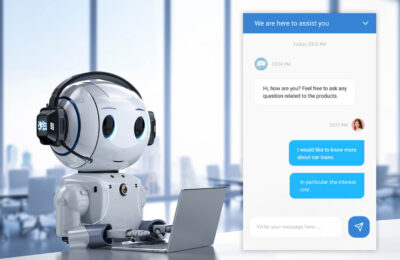 Humanise the Auto-financing Experience.
Remove the long and cumbersome auto-financing application process by providing a 24/7 platform with a seamless and easy application process, personalised product recommendation, complimented by a chatbot to acquire customers.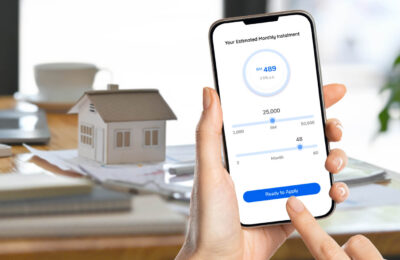 Personalise the Mortgage Journey.
Simplify the home purchase process with immediate application processes, including the options to view their dream homes virtually and eligibility assessment, to a quick decisioning making from developers and financial institutions.
Power Juris Access with AI Capabilities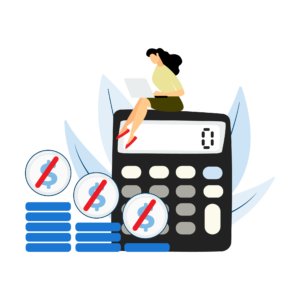 Improve the customer conversion and reduce the acquisition cost in sales.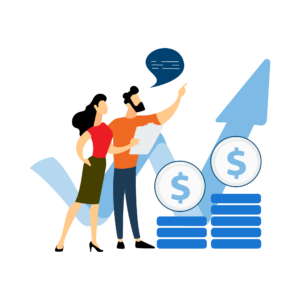 Provide product recommendation, cross-selling, and upselling to customers.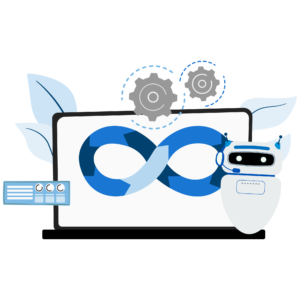 Predict customer churn and Loan-to-Value (LTV).
Impress your customers with Juris Access today.
Impress your customers with Juris Access today.
Other References
We also provide end-to-end management of the customer from loan origination to collection. For more information, you may refer to: