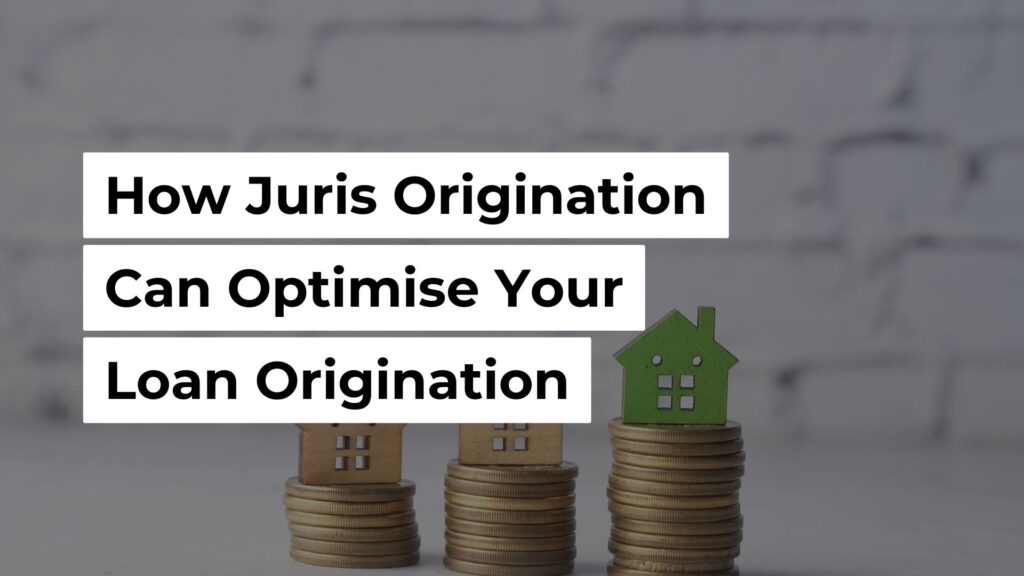 The financial industry is evolving at an unprecedented rate, with banks all over the world entering into a new era of digital automation and decisioning. Financial products that once required large amounts of paperwork and manual labour are now completely automated, where most processes can be completed by customers at any location with the help of omnichannel platforms. Loan origination is no exception, as the traditional process is prone to human errors due to the need for multiple form entries, as well as other problems like the long loan approval wait time that would massively put customers at an inconvenience. 
Banks are beginning to forego the outdated traditional loan origination systems and are exploring options to digitise their processes, looking to eliminate the problems aforementioned and cut major long-term costs by making use of technology. However, financial institutions might still be experiencing new-found problems with their current loan systems, with parts of the loan approval processes still being manual, causing long waiting periods. 
Loan origination systems might also experience issues with how to successfully integrate their systems with the main core banking or legacy systems. Systems that require programming knowledge are also ineffective, as training hundreds of employees on different programming languages that each system implements individually can be extremely costly, and the alternative of hiring experts isn't exactly cost-effective either. 
Thus, banks are looking for a solution. Finding a quality loan origination system that is able to solve these problems and ease the origination process all while saving time and resources.
What better system to upgrade to than Juris Origination.
So, how does Juris Origination help?
Juris Origination aims to simplify the entire loan origination process and integrate the system with the bank's main systems. It is a one-stop web-based system built on powerful application server technology that uses a graphical user interface (GUI) with drag and drop capabilities, aiming to make the system easy to use, even if the user has zero programming experience. We go above and beyond to completely optimise our system and present solutions to problems that financial institutions (FIs) may not have considered. Here are some methods that Juris Origination implements to optimise and ease the user experience:
Straight-through processing (STP)
Juris Origination makes use of STP that helps expedite the loan lifecycle process, from data entry to post disbursement management. Our system aims to completely ease the user experience by eliminating manual labour and paperwork effort. To achieve this, our system covers the entire process in customer application management, onboarding, financial approvals, document and disbursement, and post-disbursement monitoring.
Automation of decision-making processes
Using our system's built in credit decisioning engine that can be used for qualitative and quantitative scoring, the system user can define multiple score sets and can decide the criteria for each set, which the system itself will sort out. For example, commercial loan applicants that are running a business for more than 10 years are more likely to have a higher credit score than an applicant running a business for only 5-7 years. Each score set will consist of multiple scorecards with a final scorecard that is used to complete the final credit rating.
Juris Origination also allows users to simply combine multiple criteria and the system will then return the values. This enables the complete framework of multi-tier scoring which sorts out the hassles of manual decisioning and passes a fairer evaluation according to a pre-programmed system.
Automation of document generation (such as offer letters and rejection letters)
Digital automation can eliminate the time spent manually inputting customers' details and printing documents. Our system makes use of parameterised document templates where case-specific information can be auto-pulled upon generation, and can also be edited in the separate Word document if required by the user. However, the entire process is set to be done automatically to enable STP and significantly reduce human errors from manual input.
Most financial institutions have a wide range of products that offer an equally large variety of set parameters and rules; creating new financial products can be time consuming as the product information may need to be entered completely when processing different cases. Our origination system aims to eliminate that need. 
Juris Origination comes with a built-in product parameter feature, which comes ready with a comprehensive feature set including regulatory parameters, scoring rules to run, link to facility codes, etc. The simplification process that we implement includes a duplicate functionality to create products based on already existing products to reduce the time needed to adjust each field.
Seamless integration with other systems
JurisTech is a company with a wide range of products, all optimised and procured to deliver the best results in their respective markets. Juris Origination is able to seamlessly integrate into other systems to enhance the entire loan origination process. For instance, a lead management system, financial evaluation system, credit administration platform, including advanced technologies such as integrating an auto decisioning engine or AI (autoML platform) to achieve specific business goals. All in all, complimenting our origination system and enhancing the user journey further. 
Conclusion
The loan origination process can be a tedious one. Finding a suitable system that can cater to all your needs while being user-centric can prove to be difficult, and we aim to solve that. By streamlining, optimising, and automating the entire loan disbursement and its decisioning processes, Juris Origination walks its users hand-in-hand to heavily reduce uncertainty and otherwise make it simple, fast and easy for our customers. Thus, heavily emphasising one of our main core values, customer first!
Take a leap of faith and contact us to find out more at contact@juristech.net!
About JurisTech

JurisTech (Juris Technologies) is a leading Fintech company, specialising in enterprise-class software solutions for banks, financial institutions, and telecommunications companies in Malaysia, Southeast Asia, and beyond.