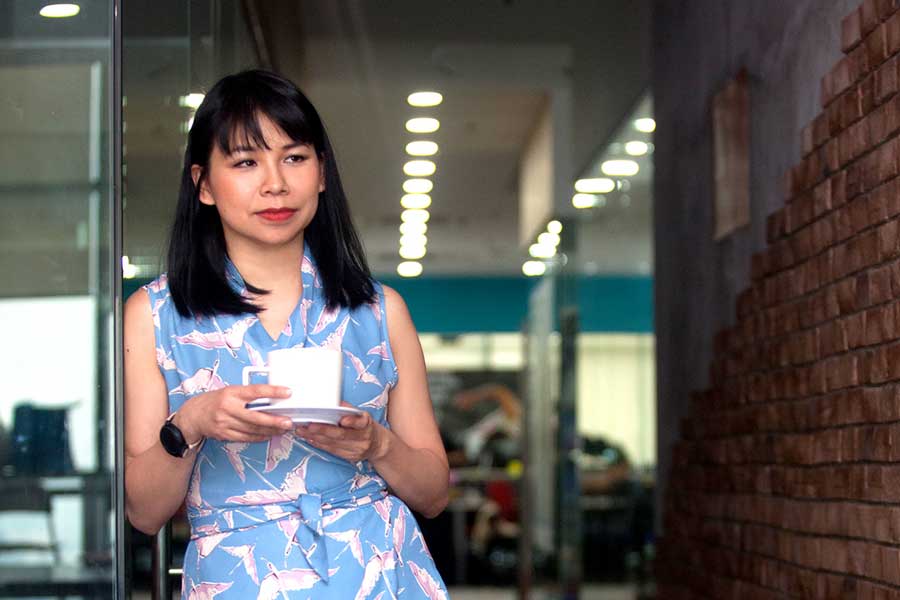 Our JurisTech co-founder and CEO, See Wai Hun, has been interviewed and featured by many over the years: The Star in 2014, BFM in 2015 and 2020, New Straits Times in 2015, and Digital News Asia twice in 2016 (here and here), just to name a few. However, the usual origin story we heard from these articles was how JurisTech was founded in 1997 during the Asian financial crisis when it was believed to be the worst time to start a business. That story of how Wai Hun got into fintech with her co-founders is now the stuff of legend. But have you heard of the origin story of why Wai Hun got into fintech?
Not long ago, JurisTech was approached by The Peak Malaysia, a luxury lifestyle magazine for entrepreneurs and C-suite executives, to feature Wai Hun in their cover story for March 2020. What seemed like another re-telling of JurisTech's founding, turned out to be way more insightful, even for long-time Jurisians, on why Wai Hun does what she does.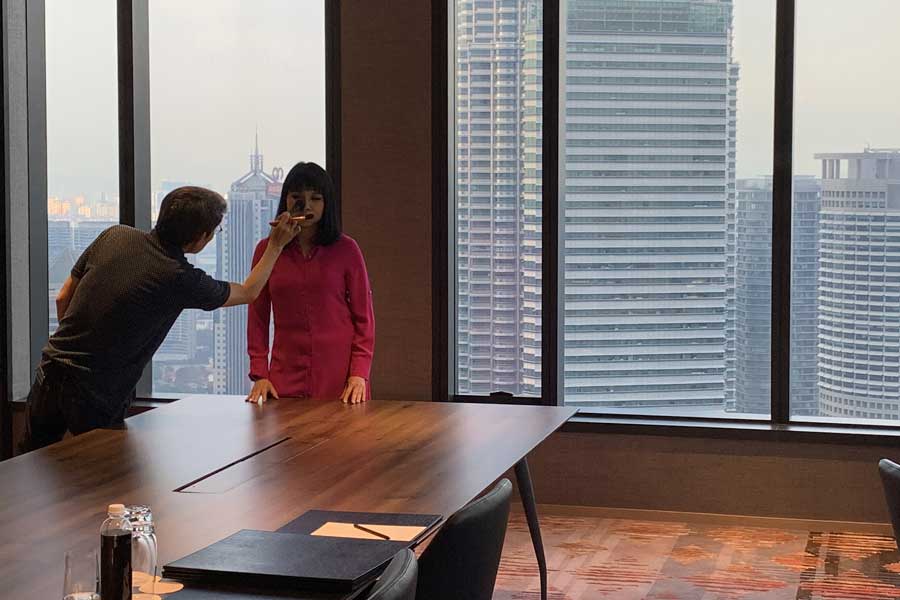 The interview with The Peak's Ellfian Rahim took place back in January 2020 at the posh EQ Kuala Lumpur Hotel, but not before the make-up and photo shoot sessions. You could check out two of the photos at The Peak's article of Wai Hun (link at the end of the article).
Of course, during the interview, the obligatory JurisTech origin story is still there. But what's poetic this time is that, in a way, it has come full circle for Wai Hun recently, as she was awarded EY Woman Entrepreneur Of The Year 2019, having worked there right after graduating from university.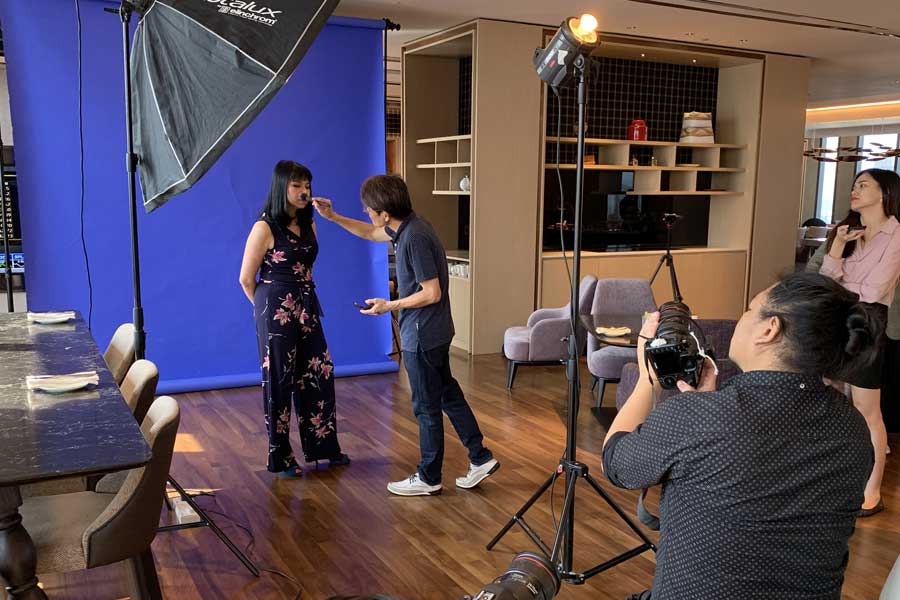 Wai Hun revealed more about herself in this interview session. For starters, she expressed her gratitude towards the EY award, for JurisTech is a business-to-business company and it wouldn't garner as much attention as a business-to-consumer company, if it wasn't for the awards JurisTech and her amassed over the years.
While the publicity is beneficial to the business itself, this is Wai Hun we're talking about here, the person who looks at multiple angles to gain a new perspective. Gaining visibility here also means that JurisTech could attract a more diverse group of people from different educational backgrounds including non-tech folks, not to mention getting more women to join tech to narrow the gap.
The other thing that stood out throughout the interview was that Wai Hun is an inherently curious person, always trying out and learning new things. This is evident during her school, college, and university years. She went from science stream, to arts stream, back to science stream again, then to ACCA studies, all the way to Computer Science, never afraid to change once she found her new calling. Growing up, her father also taught her the ways of organisational development through balanced scorecard, strategy handling, and meeting management. All this has shaped her into the person she is, a person knowledgeable in many areas, and strongly believe that anyone could excel in the tech industry through passion and proper training, even if they don't have a tech background.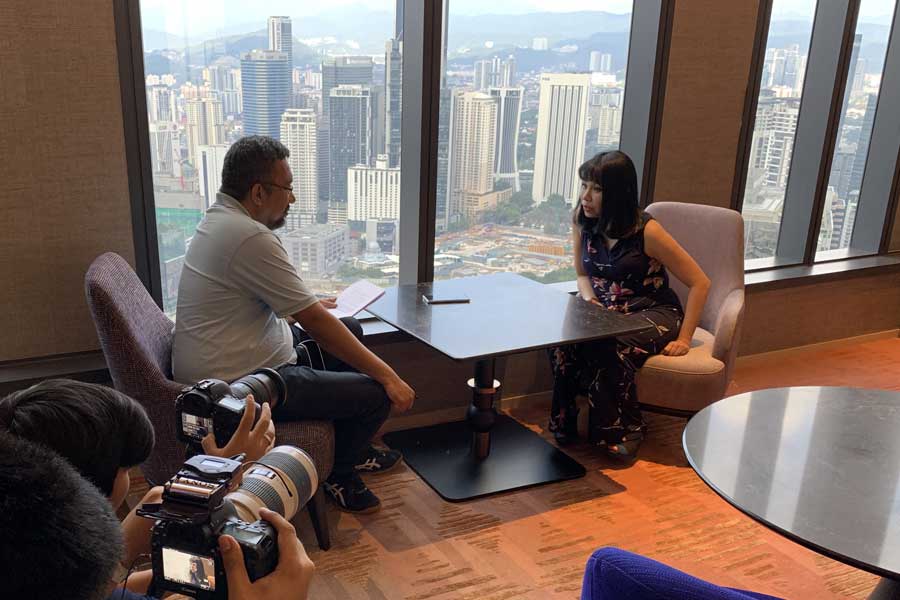 Often, when you're reading a profile about someone successful that you look up to, you want to find out that secret formula to emulate. Besides the hard work, the belief in strength in diversity, and the curiosity to keep learning, I think two of the strongest values Wai Hun has is her courage of conviction – to go forth and do what she believes in; and the courage to course-correct even when there is a sunk cost – the audacity to be fickle and keep trying until you find what you love.
As to why Wai Hun got into fintech, it has to do with passion, but not exactly the way you think. Besides her educational and familial history, equipping her with the knowledge of both finance and technology, we actually went and asked Wai Hun about this, about the why. She said that it was a case of serendipity or what she calls a 'God-incidence', where whichever direction she turned to, she'd always ended up pursuing what she loved, which, in this case, is science and technology. The key phrase here is, 'whichever direction she turned to', because all of these would not have happened, if she didn't just go and try them out. To have passion is one thing, but to pursue it is another. During the EcoWorld Women's Summit 2019 last year, Wai Hun was asked about how young women should pursue their passion, to which she said, 'I believe passion is overrated. If you want to do something, or rather want to get something done, even if it is something you do not like, you have to grit your teeth and strive to get it done. And once you become skilled in that line of work, you suddenly discover you are passionate about it. You can make yourself passionate about anything, as long as you want it badly enough.'
Got your interest piqued? The summary here is merely a takeaway from the piece, and there are lots more covered at The Peak's feature story of Wai Hun, here. Registration and login are required to read, but trust me, it's worth the speed bump. Alternatively, we've also uploaded the PDF version of the cover story, a representation of how it looks like in the physical magazine, which you can check out, here.