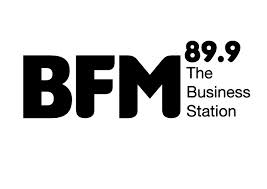 "Indeed, we're talking to Big Fortune Movers!" utters Freda Liu of BFM radio's Open for Business programme after a short break in her interview with JurisTech CEO Wai Hun See & COO Naaman Lee.
In this interview with Freda Liu , Wai Hun recounts starting up a software company at the time when the Asian Financial Crisis took place in 1997. Together with a brilliant technologist John Lim, CTO of JurisTech, they formed a company that provided the solution to the uprising NPLs in the banking industry which rose up to 9% in 1998. While other software companies where only focused on creating software for the banks, JurisTech saw an opportunity to innovate a software for debt recovery not only for banks but extending to lawyers and debt collection agencies. As the solution became a turning point for the banks to implement new strategies in debt collection, JurisTech continues to optimize an end-to-end solution that catering loan origination that allows evaluation of the customers eligibility thru credit scoring.
JurisTech became the second Malaysian company named as High-Impact Entrepreneur also known as Endeavor Entrepreneurs. Endeavor is a non-profit organization that supports the rigorous selection of the most promising business that drives job creation, innovation, entrepreneurship role models, and promotes a culture of mentorship.
Chief of Operations, Naaman Lee stresses out that JurisTech has combined R&D and Center of Excellence focusing on innovation to the maximum profitability of the customers which is one of the monumental core values of the company.