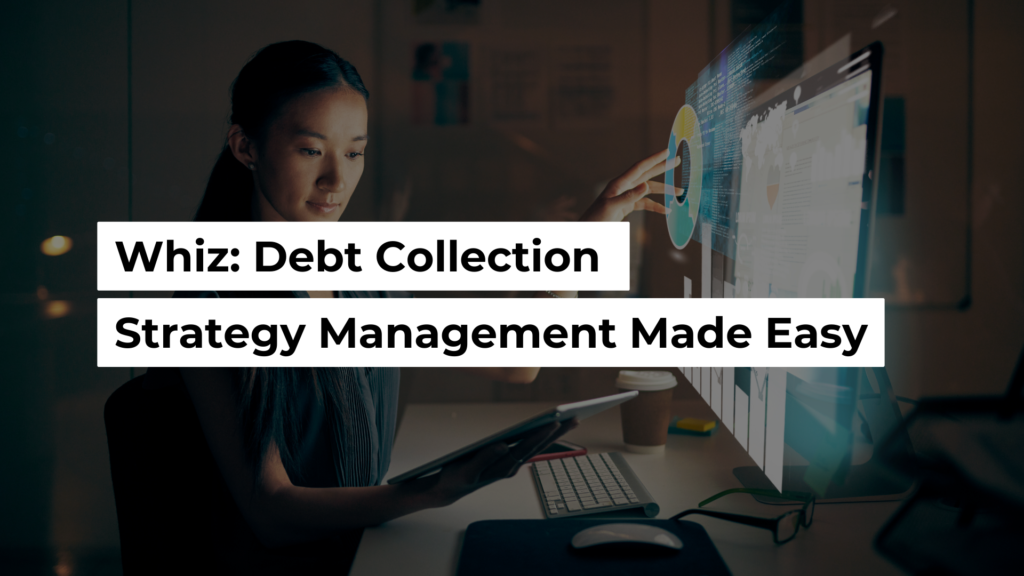 If you haven't heard by now, Juris Collect is our end-to-end enterprise debt collection system that handles early delinquent accounts to late-stage accounts, whilst intelligently employing personalised collection strategies for different customer profiles.
Powered by a robust and advanced workflow engine, Juris Collect automates the entire collection cycle from setting up personalised collection strategies, and early treatment activities via omnichannel communication platforms, facilitating collaboration with collection agencies and solicitors, to write-offs, all in a single platform.
It is designed to be flexible and configurable for both retail and corporate collections.
If you're interested in learning more about Juris Collect, feel free to explore how to leverage the financial services ecosystem for better debt collection, or discover how Juris Collect solves debt collection challenges to get a better understanding of Juris Collect before we dive into the inner workings of Juris Collect.
What is Whiz?
Within the Juris Collect debt collection system lies something that functions similarly to an engine as aforementioned, or a heart if you will, and it is called Whiz. Whiz takes the cake of being Juris Collect's most prominent feature, as it automates the collection treatment part of the entire collection process, freeing financial institutions (FI) precious time to focus on other aspects of their work. Think of it as a handy helper that helps you organise and take control over all aspects of your collection activities.
How Can Whiz Help Improve Your Debt Collection Strategy?
Simplifying your collection strategy management
Managers and administrators of FIs can use Whiz as a page to configure the automation of all their collection activities, such as customer segmentation, organising treatments for each customer segment, configuring each individual treatment such as SMS, email, IVR and letter contents, call campaigns, litigation process, agency process and many more configurable processes typically found in debt-collection software.
Whiz was designed with intuitiveness in mind, making it user-friendly even for non-tech-literate people. For example, the customer profiling feature within Juris Collect's Whiz allows users to set up their customer profiles via drag-and-drop. Moreover, Whiz provides feedback on configured strategies too. Talk about efficiency and inclusivity!
Champion Challenger Module
Following the topic of feedback, this module coupled with Whiz enables managers and administrators to create and compare different configured collection strategies. The best effective strategy can be promoted to the Champion strategy, while new or other contending strategies can be set as Challenger strategies, allowing users to continue tweaking the Challenger strategies to take over the Champion strategy or to just retain the Champion strategy, the choice is in your hands.
Why is Whiz Important For Your Debt Collection Process?
Whiz is the main star within Juris Collect, as it automates many of the collection treatment activities. Think about it this way: Imagine you were to manually plan and execute a debt-collection strategy for a single late paymaster. It depends on how late the customer is behind on their payments. For example, let's say this customer is 1 to 3 months behind their payments, which falls in the early-stage collection, and you would like to send gentle reminders to this customer. You would need to draft emails or SMS just for this customer. What if this customer still does not pay, forcing you to move this customer to the late-stage collection? Now, imagine how this entire process is exacerbated according to the volume of loans that FIs have, or the amount of customers enterprises have. Thus, automation of these treatment processes is important, saving FIs and enterprises tremendous amounts of work and time.
In A Nutshell
Whiz is an important component within Juris Collect, and it is what separates Juris Collect from rival debt-collection software. It automates most manual tasks of the collection process within Juris Collect, saving FIs and enterprises cost, time, and manpower. 
JurisTech, Your Preferred Partner
Here at JurisTech, we pride ourselves in our solutions that are smart, capable, and robust, helping your enterprise by freeing up arduous manual tasks, and allowing your workforce to focus on the work that truly matters.
Should your customers reach the end of the collection treatment stage, and the remaining option is to hire a third-party debt collector, Juris Agency is the perfect solution for your FI as it manages all interactions between the bank and the agencies over the Internet. Juris Agency seamlessly integrates with Juris Collect to form an end-to-end collection and recovery process, as Juris Agency extensively covers the end-to-end process of agency management, from case distribution to case management, to billing, and commission payment for your collection agencies. It is a phenomenal web-based solution that comes with best-practice agency management processes, making this system second to none.
Should your collection process require litigation activities, Juris Legal is a proven and scalable solution that can also be integrated with Juris Collect to have straight-through processing (STP) for the collection and recovery process. In fact, it is the most popular legal software solution in Malaysia, as it manages all interactions between the bank and the legal firms via the Internet, with hundreds of legal firms using this solution in the country.
If any of these solutions has piqued your interest, do not hesitate to reach out to us at contact@juristech.net. Looking forward to serving you to the best of our capabilities. 
About JurisTech

JurisTech (Juris Technologies) is a leading Malaysian-based fintech company, specialising in enterprise-class software solutions for banks, financial institutions, and telecommunications companies in Malaysia, Southeast Asia, and beyond.