Overview
Juris Legal is a proven, robust, and scalable software solution for legal workflow and recovery. In fact, it is the most popular legal software solution in Malaysia, linking lawyers and their customers, with hundreds of legal firms using this solution in the country.
Juris Legal is offered either as a standalone solution that can work with external collection and host systems or as a module within the Juris Collect solution suite. Designed to efficiently and effectively link and manage legal firms regionally across WAN or Internet, it is one of the most proven and successful software within the Juris Collect suite.
This solution also supports conveyancing, with the ability to integrate with the bank's housing loan and financing workflow.
Juris Legal can be installed at both your site and your solicitors' sites. Offered in 2 modes, Juris Legal is suitable for client–server computing running on Windows, or can be operated as a web-based solution. Once installed, solicitors can access your legal site via the Internet. With Juris Legal, you can:
Juris Legal Core Functionalities
Juris Legal has a powerful workflow system that handles your clients' cases. Once your activities are defined during the discovery session, Juris Legal can be configured to automate these activities.
Juris Legal fully supports the 'go green' campaign to preserve the environment and reduce the carbon footprint of its user. It greatly reduces the amount of paper that is traditionally used in the litigation process. With Juris Legal, all information and instructions are kept in the electronic media. You can send instruction to your solicitors electronically via the Internet.
When handling a high volume of cases, you need to know the status and progress of your cases. You can define your own activities and the allowable timeframe between activities in Juris Legal. As such, you can control the way you want your legal process to flow.
The Juris Legal software supports a wide number of legal processes, including litigation, conveyancing, hire-purchase, and civil suit.
Testimonials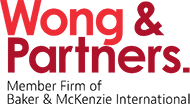 "We are glad that Juris Legal has essentially taken away the administrative issues that we faced. The software is excellent as not only does it takes away the administrative difficulty of missing information and hard copy documents, we have real-time access to information and instruction from the clients."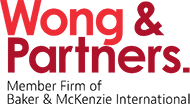 "Juris Legal allows flexibility of the team working remotely to access the system. The system has definitely made a big change in the way we operated our collection and dispute resolution process on behalf of the clients."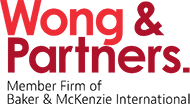 "Juris Legal has definitely made life easier and more efficient. More importantly, it allows us to deliver better client service."
Other References
We also provide end-to-end management of the customer from loan origination to collection. For more information, you may refer to: