Juris Agency is an agency management platform that automates the entire end-to-end process of agency management, from case distribution, case management, billing, to commission payment, whilst creating a collaborative environment between financial institutions and debt collection agencies.
With Juris Agency, you will experience a paradigm shift from manual management to an online, collaborative environment with the collection agencies.
Automates your agency management processes
Eliminates the need for manual handling of case distribution and commission payment to debt collection agencies (DCA), freeing much time for more important matters at hand.
Real-time collaboration platform for all stakeholders
Provides a platform for DCAs to collaborate on collection matters, such as retrieving cases, and uploading their activities and statuses in real-time.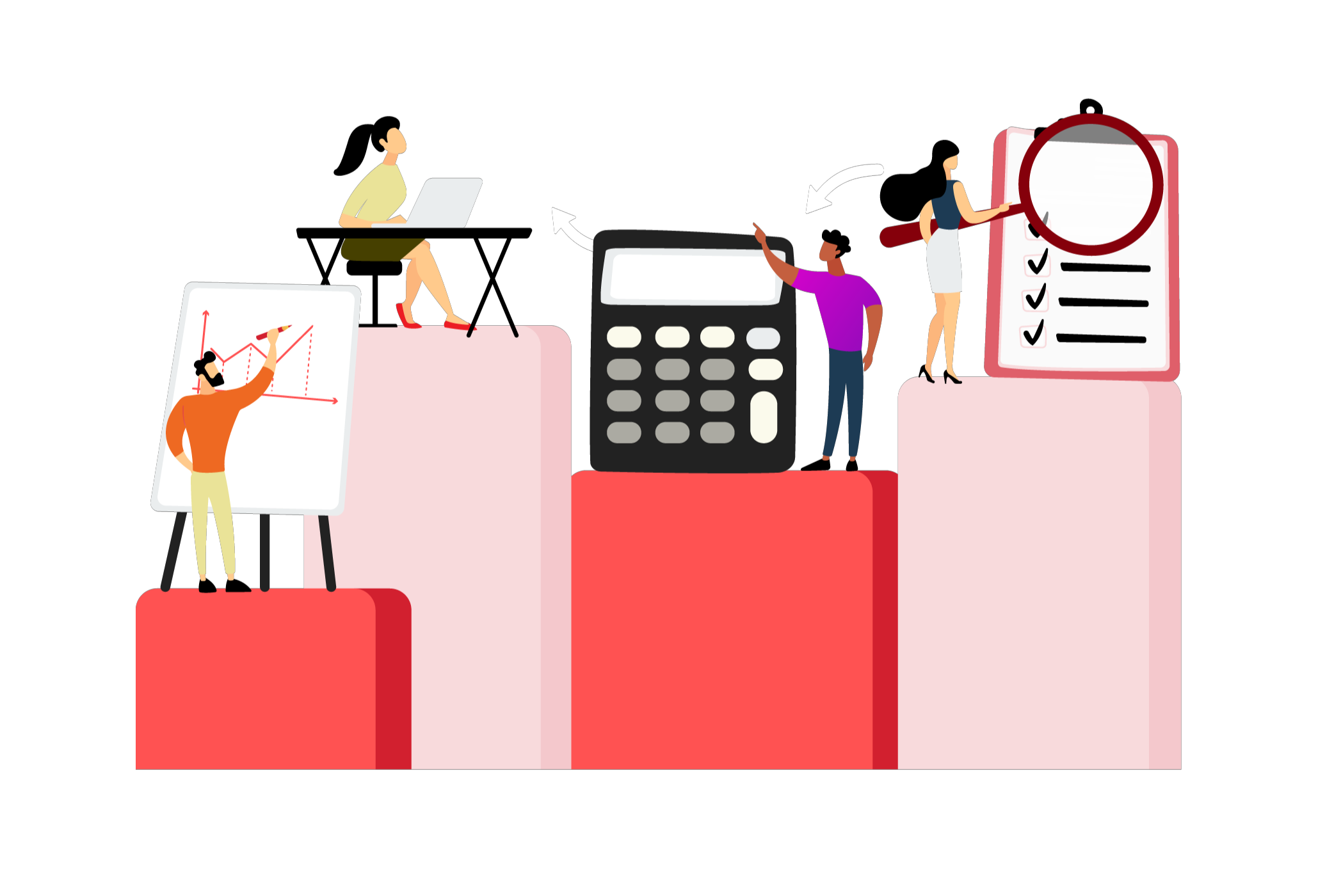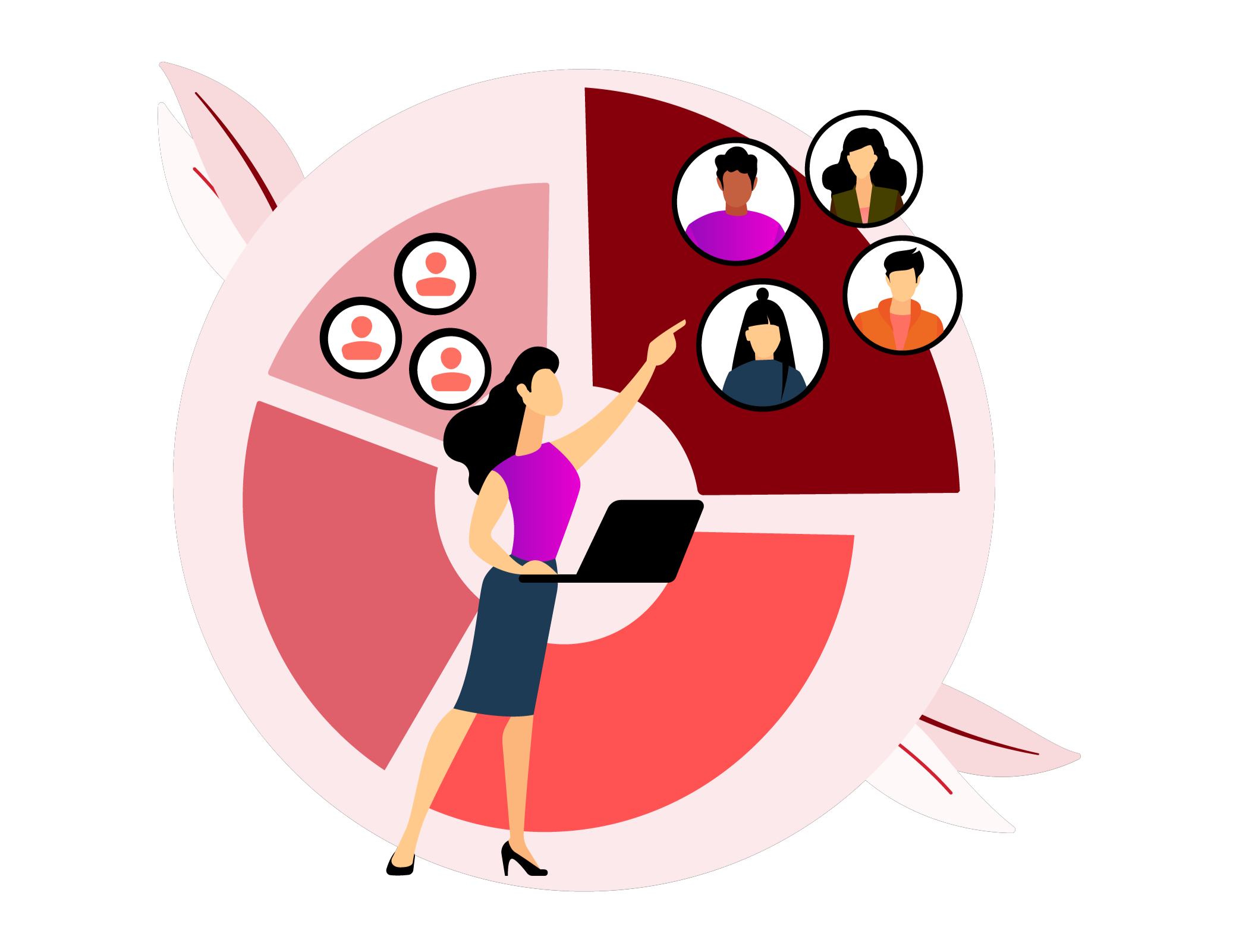 Monitors DCAs' performances to optimise collections
Monitors DCAs activities in real-time with an intuitive dashboard.
Pulls back and reassigns cases to other agencies when an agency does not perform according to your set expectations.
Removes inefficiencies and tedious tasks
Smooth, easy, and efficient payment reconciliation process to eliminate miscommunications with DCAs.
Eliminates all paperwork and email trails as DCAs submit work and documents online for immediate reviewing.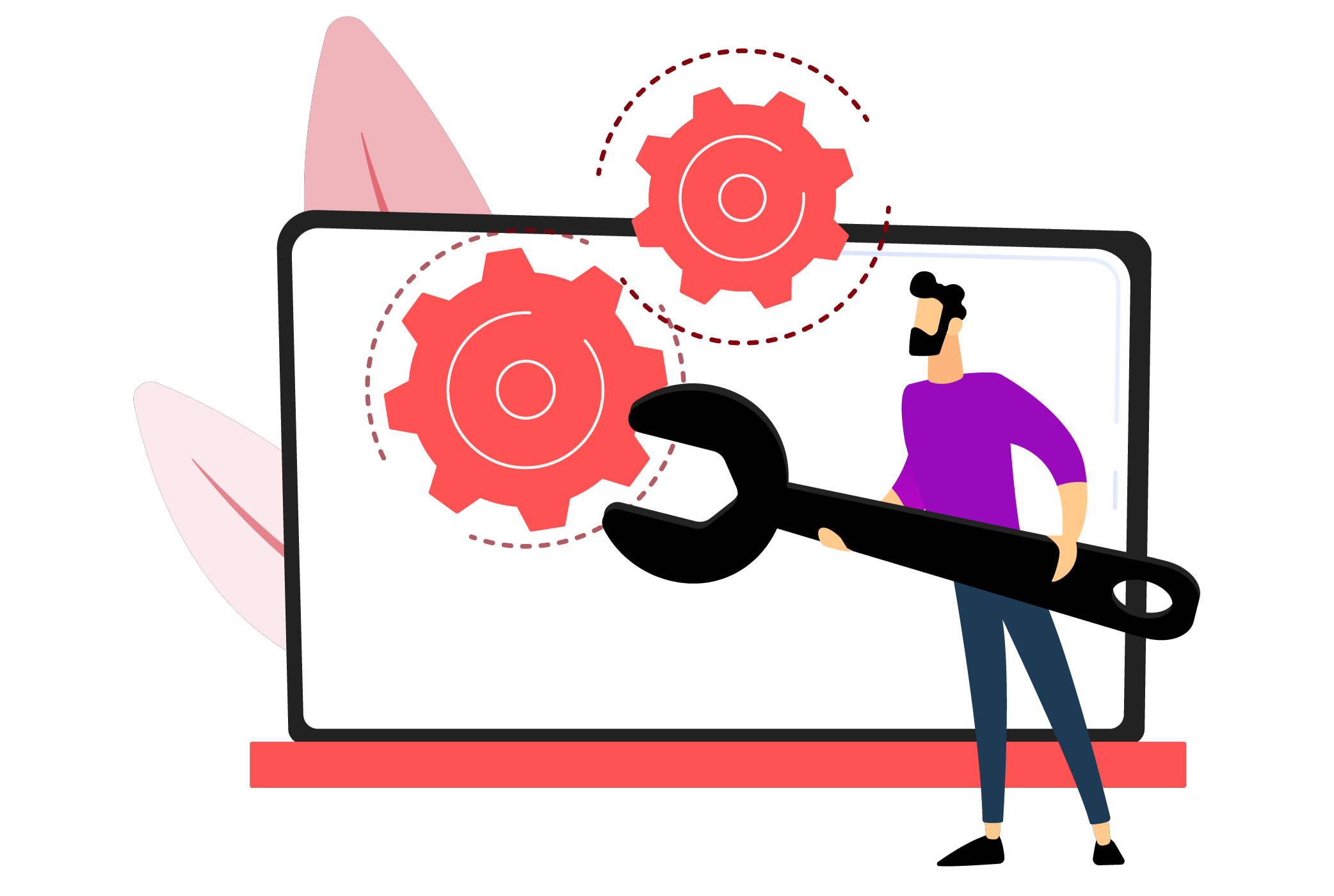 How Does Juris Agency Work?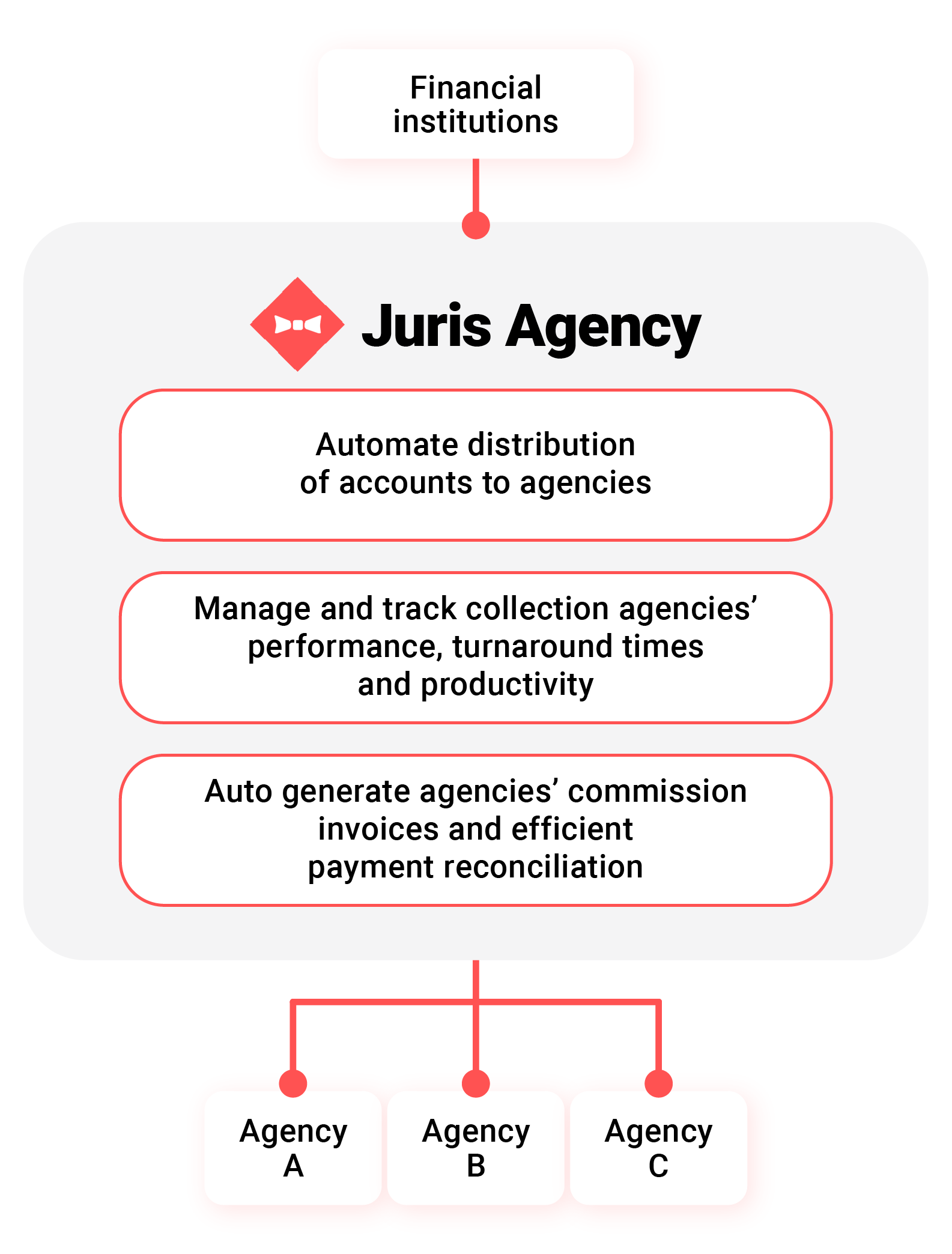 Juris Agency Coupled With Juris Collect To Boost Debt Recovery
Juris Agency seamlessly integrates with our revolutionary enterprise debt collection system, Juris Collect.
At JurisTech, we want to build holistic digital ecosystems. With Juris Agency and Juris Legal, our legal workflow management platform that connects financial institutions with law firms, the debt collection ecosystem will be complete.
All parties (financial institutions, DCAs, law firms) can collaborate real-time and offer a revolutionary debt collection experience.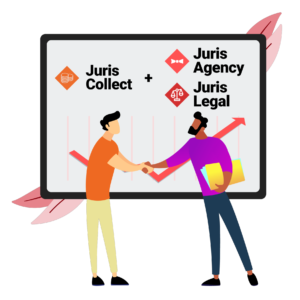 Explore JurisTech's Collection Suite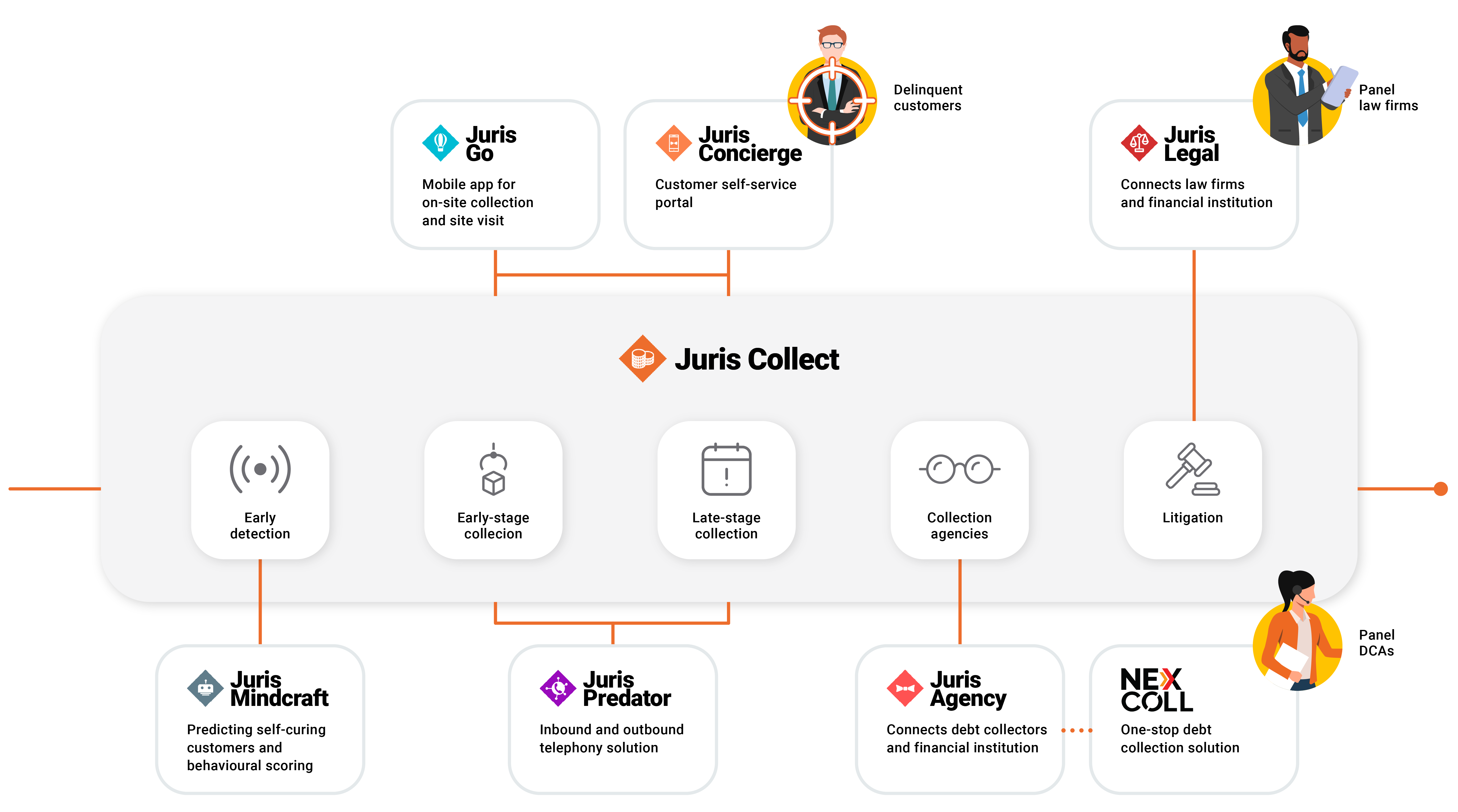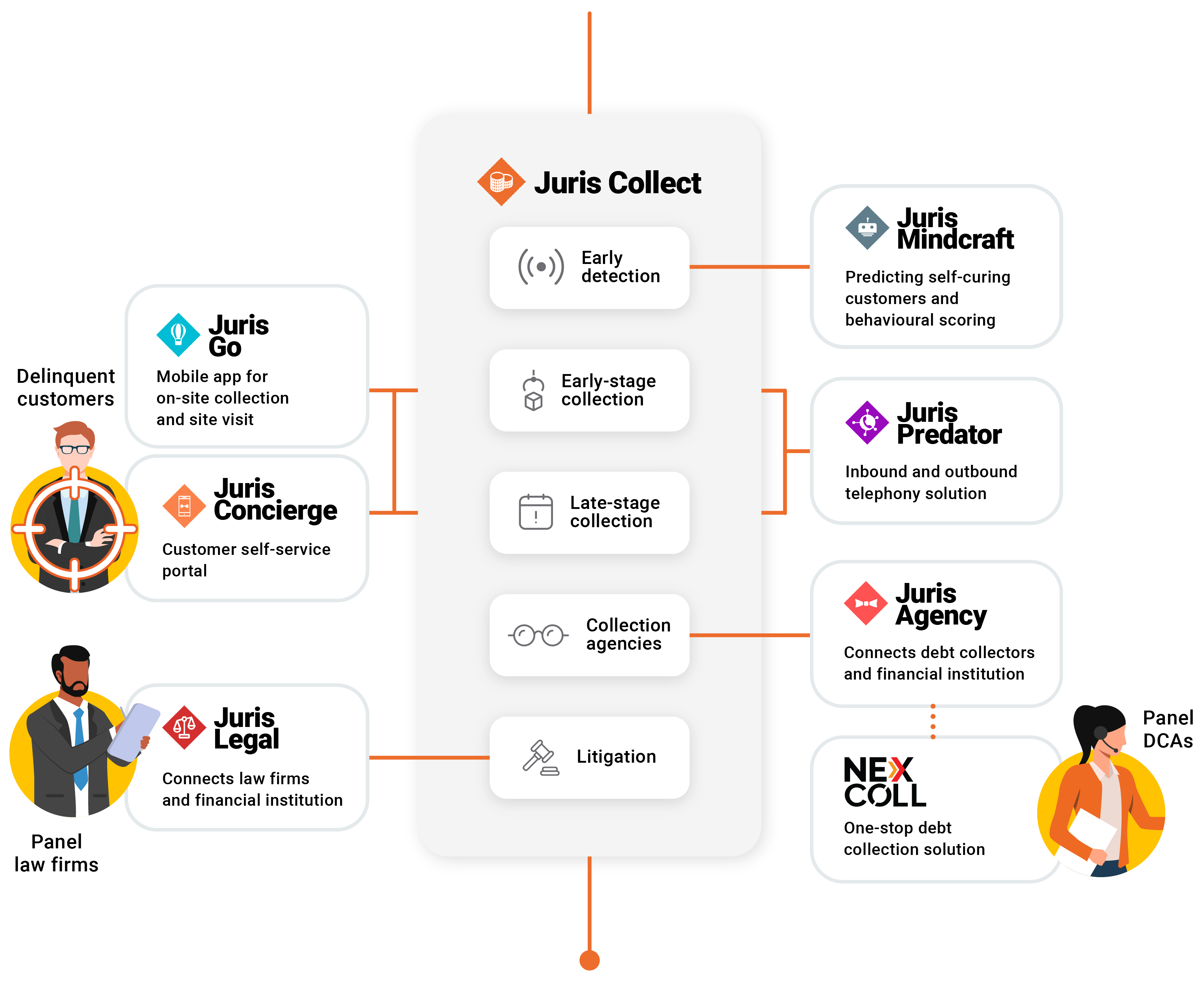 Get started with Juris Agency today.
Other References
We also provide end-to-end management of the customer from loan origination to collection. For more information, you may refer to: