As a Marketing and Communications Intern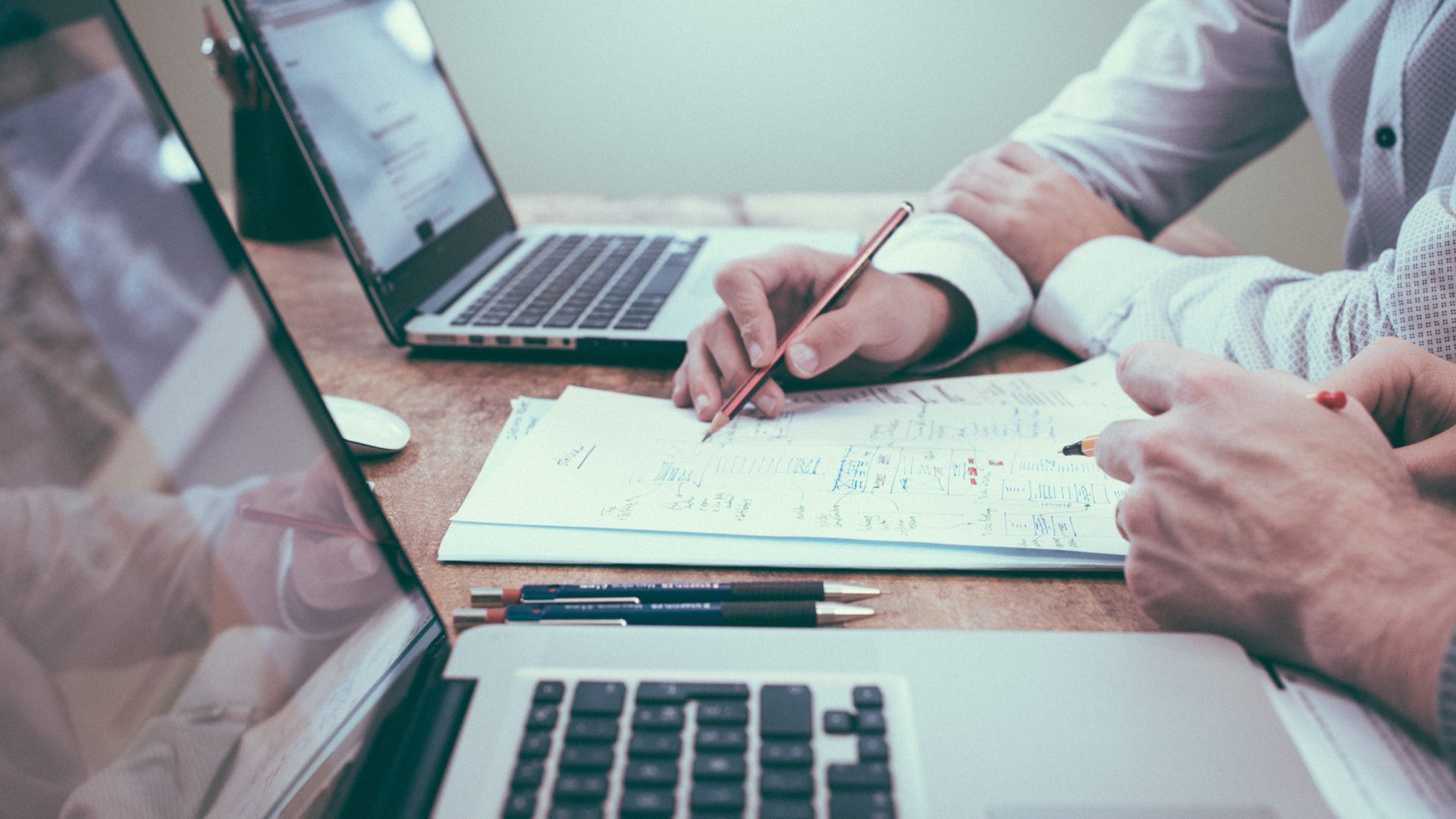 Source: Unsplash
Initial Thoughts, and How I Found JurisTech
As students in the current generation, we always aim to do an internship at big companies, such as prestigious accounting firms, large banks, famous e-commerce sites, and big beauty brands etc. As a student who majors in Finance and Economics myself, I could totally relate to those thoughts. However, I came across JurisTech at my university's career fair, and was very intrigued by their field of work. JurisTech targets the B2B financial market, providing end-to-end software solutions that cover digital banking, digital engagement, credit management, and even artificial intelligence. I applied for the position as a Marketing and Communications intern, and that kick-started my journey in JurisTech. So how was my overall experience in JurisTech? Here's my input – from a fellow intern, to potential interns. 
Efficient and Insightful Onboarding
When entering JurisTech, all new hires will go through a two-week onboarding programme, namely NewHOPe (New Hire Orientation Programme). From learning about the loan origination process, to learning coding languages like SQL and PHP, all the participants were equipped with relevant knowledge and skills to start working in JurisTech. As the majority of the hires are software engineers or business analysts, it was very refreshing and eye-opening to see that every individual would be given the same onboarding experience and opportunity to learn the ins and outs of FinTech, myself included.
But of course, without a tech background, it was very challenging for me to learn and practise programming languages. Despite that, the guidance provided by the trainers were extremely helpful, which allowed me to smoothly complete my two weeks of training. At the same time, NewHOPe served as a platform for me to build connections, by meeting fellow interns that joined the company. We were able to share our experiences, thoughts and difficulties with each other, which aided in the onboarding process. After NewHOPe ended, I felt confident, equipped, and ready to begin my journey at JurisTech. 
Opportunities For Growth
In the Marketing and Communications (MaC) team, I was given many opportunities to learn and develop various skills. Being treated like a full-time employee, I experienced on-the-job learning and training while gaining knowledge about the Fintech industry. I was mainly assigned to design visuals and infographics, create social media content, write articles, and more. 
You might be wondering, that doesn't really sound like anything Fintech-related? Well, all contents created were related to financial and Fintech topics, which I was very unfamiliar with. Furthermore, the content and visuals I created represent their brand, hence, I would always need to do sufficient research on these topics before working on my tasks, especially in article-writing. This routine allowed me to grow personally in terms of independence, and time management. Of course, my seniors were there along the way to guide me through any difficulties. This was what really encouraged me to learn and grow. 
In terms of career growth, interning at JurisTech has allowed me to realise my interests, weaknesses, and strengths. Apart from gaining valuable work experience, I have also been able to set clearer career goals and how I would want to work towards them.  
Conducive Working Environment
A working environment is a crucial factor in determining your work performance, productivity, concentration, and even health. At JurisTech, I experienced a healthy, understanding and encouraging work environment. Everyone that I've met here, no matter within or outside my team, has been extremely supportive and caring towards me. 
JurisTech also conducts monthly townhalls, where our CEO, See Wai Hun, would advocate for the wellness and wellbeing of employees. From self-reflection, and empathetic listening to   managing energy, employees in the company have been guided to prioritise their wellbeing. From my own experience, this advice has been tremendously helpful and accurate towards my physical and mental wellbeing. This has allowed me to improve my overall performance and productivity at work. 
Approachable, Supportive, and Honest Seniors
My experience in JurisTech would not have been the same without my seniors. They assisted and guided me by possessing an extensive range of functional and technical knowledge relating to the Fintech industry. I was always reminded that I had full responsibility for my work, which sometimes made me feel anxious and worried. But knowing I had control over my work also gave me a sense of empowerment, and encouraged me to work even harder. 
Despite being worried over my work most of the time, I knew I could always turn to my seniors that would provide guidance without hesitation. They would frequently ask about my progress and reassure me that I could do it, also offering help when I needed it. One particular aspect that I loved was receiving feedback on my work, no matter positive or negative. It created a benchmark, and gave me opportunities to reflect on my work while further improving it. I was given chances to improve not only my work performance, but also grow myself. When I successfully finished my tasks, they were also never stingy with words of encouragement, always saying simple terms like "great work" and "good job" to brighten up my day. In short, the seniors in JurisTech are friendly, approachable, supportive, and honest. 
I also created a super fun Instagram Reel with my manager, Laura, on why students should intern at JurisTech!
That's A Wrap!
With my internship ending soon, I'm thankful to have spent three months at JurisTech as a Marketing and Communications intern. If I were to turn back time, I would definitely make the same decision to intern at JurisTech. From insightful onboarding, to opportunities for growth, a conducive working environment, and amazing seniors – interning here definitely had a positive impact on me. 
Lastly, if you are a university student looking for an internship that will benefit your personal growth, as well as career growth, JurisTech is the place for you. 
Internship positions available are:
Software Engineering

Business Analyst

Finance, Human Resources, and Administration

Heroes Training Academy

Marketing and Communications

Commercial (iMoney)
Take a closer look at how JurisTech's internship programme works, and send your résumé to recruitment@juristech.net today! 
About JurisTech

JurisTech (Juris Technologies) is a leading Malaysian-based fintech company, specialising in enterprise-class software solutions for banks, financial institutions, and telecommunications companies in Malaysia, Southeast Asia, and beyond.