There are lots to love about working at JurisTech, and here are but a few reasons:
✓ Regular check-ins
✓ Personal and professional growth
✓ Training and onboarding programme
✓ Get hands-on experiences
✓ Conducive working environment
✓ Gain knowledge in finance and tech industry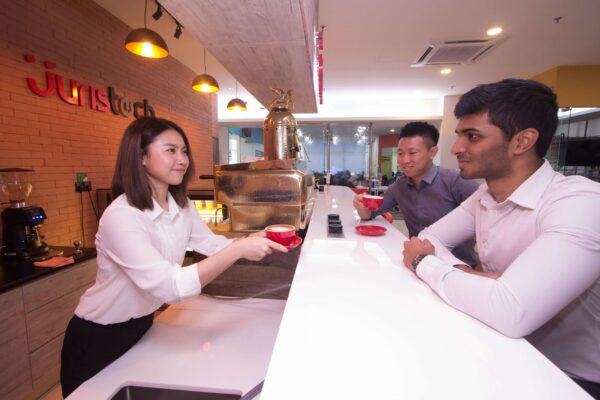 There's always something in JurisTech for everyone. Check out our opportunities!
You'll walk away with not just valuable working experience but also a highly marketable set of practical skills. A bonus especially for you. If you get to prove yourself as an outstanding intern, we might even offer you to be a full-time Jurisian.
Business Analyst
Play an integral part as a subject-matter expert on banking processes and workflows, and guide clients to achieve optimum efficiency using our solutions.
At JurisTech, one of our requirements is to always have fun!
Be a subject matter expert on financial and banking processes
Configure our software to fulfil customers' requirements
Software Engineer
Join our software engineering team today for a lifetime career experience in developing some of the best-in-class software in the Fintech industry.
At JurisTech, we always grab a byte when we are hungry!
Code your way to innovative web and mobile applications
Create new modules or enhance existing modules
Finance
Are you detail-oriented and have a strong accuracy with numbers and figures? Join our ever growing finance team!
At JurisTech,
everybody counts!
Take charge of account receivables (AR)
Prepare credit notes
Perform finance admin tasks
Human Resources and Administration
Kick-start your long-term career with our Human Resources & Administration team in administrative and logistics support.
At JurisTech, everyone is a hero, and you can't spell hero without "HR".
Coordinate HR operations processes such as leave management, claim processes, etc.
Perform office and business admin tasks
Learning and Development
We are looking for someone with the heart for training, imparting knowledge, and growing heroes in JurisTech.
At JurisTech, you'll never miss the train!
Champion the onboarding experience for Jurisians
Be involved in creating, implementing, reviewing training programmes
Marketing and Communications
We are looking for people with a flair for tech, and a passion for the arts to join the Marketing team!
At JurisTech, we lead by examples, and we grow our followers.
Support marketing campaigns
Create social media post and relevant contents
Assist in execution of internal and external events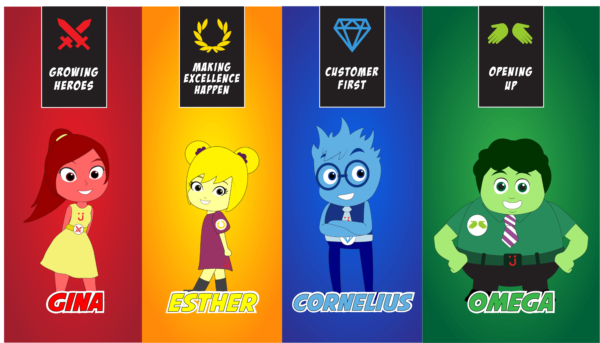 Our GECO core values are the foundation of how we work and how we grow our people. They set us apart and shape who we aspire to be. Our core values are:
G

rowing Heroes
Making

E

xcellence Happen

C

ustomer First

O

pening Up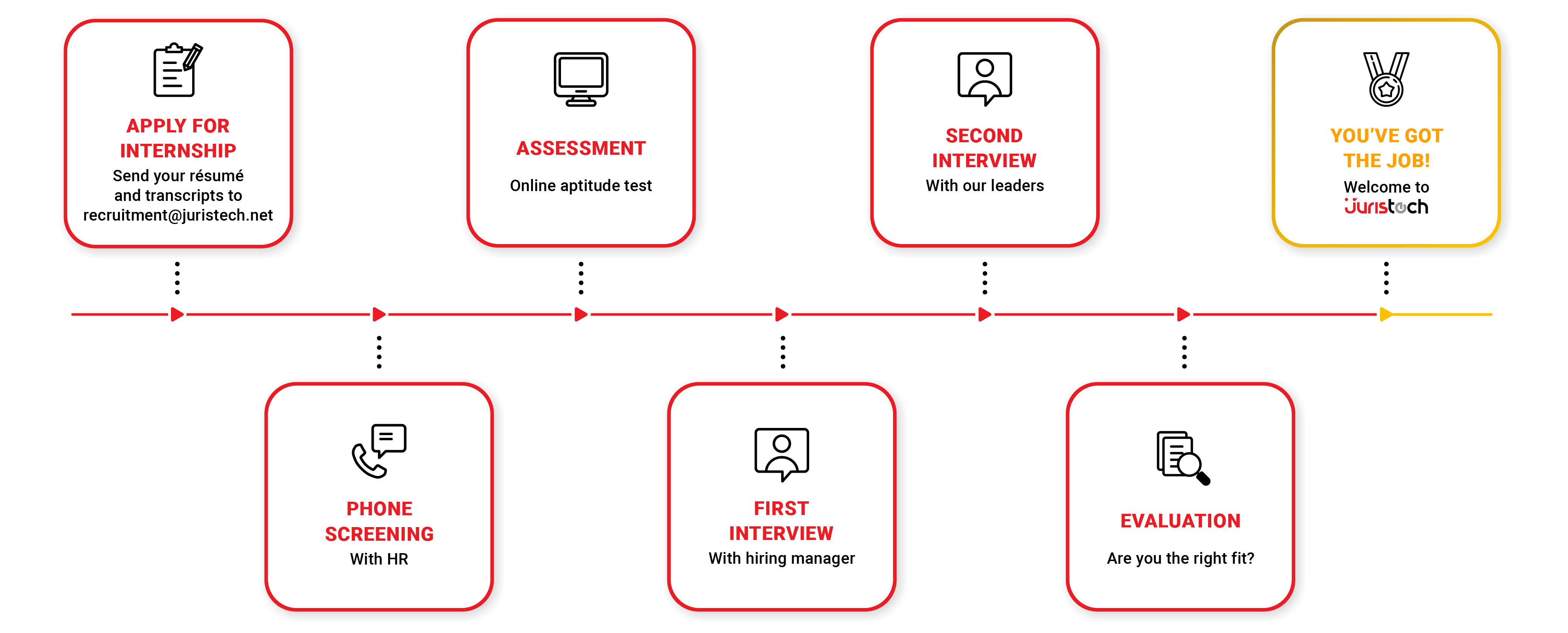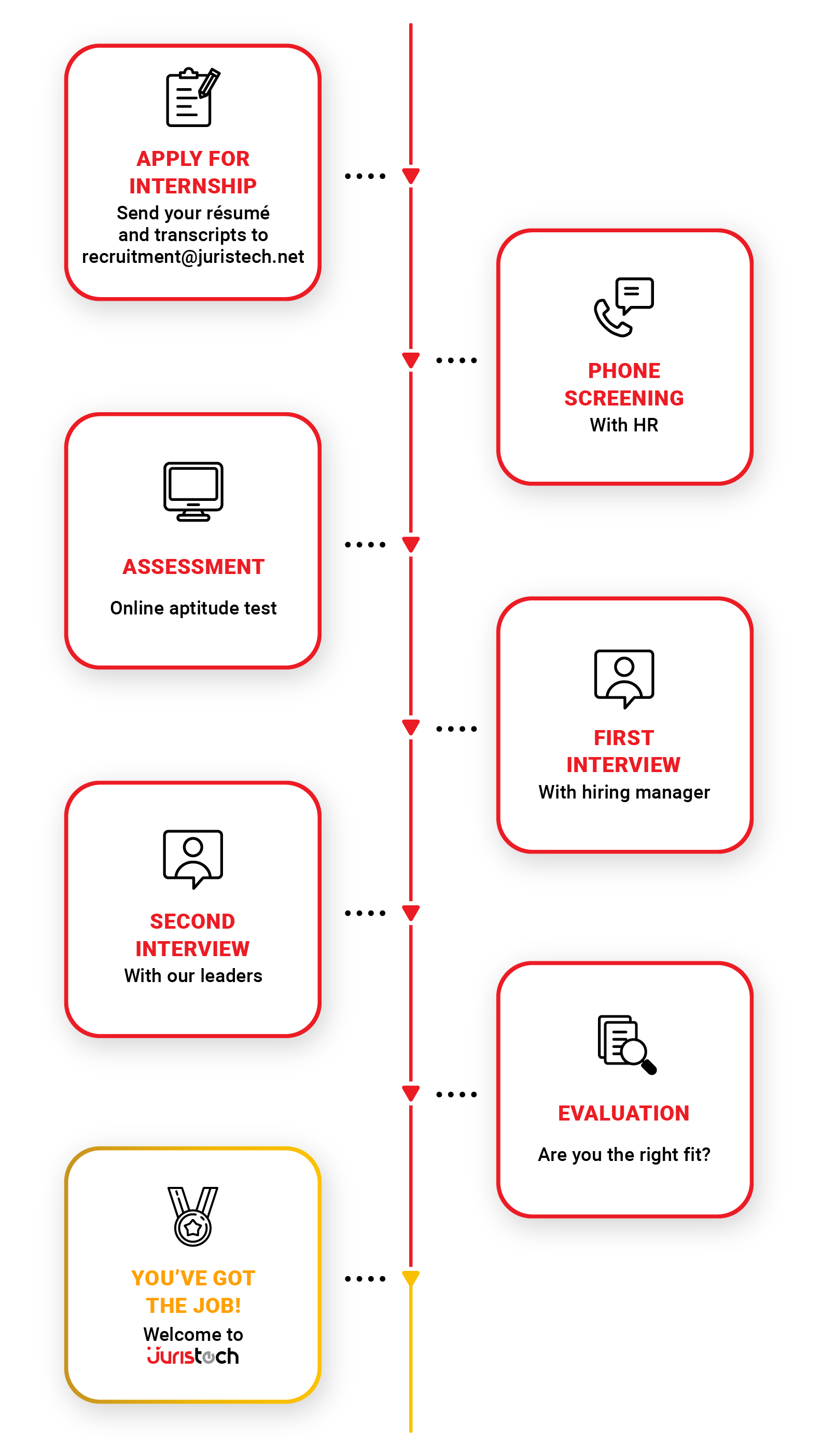 Curious about the working environment and experience at JurisTech? Read Alisha's memorable internship experience, her ups and downs, and what she has learned and loves the most as an intern.
JurisTech recently welcomed Heriot-Watt University students for a fun office tour and an insightful career talk given by our Chief Information Officer, Kiarash Razaghi Aval, and Recruitment Manager, Elizabeth Lim. Read the full news article here.
JurisTech's Chief Innovation Officer, Hosein Abedinpourshotorban, was invited by Asia Pacific University to speak about the new financial landscape. He shared insights about digital banks, blockchain, and artificial intelligence (AI). Read here to find out more.
Submit your application
Ready to get a head-start in your career?
Send us your application today!