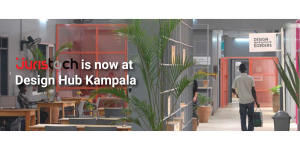 Source: Start Journal
8th July 2021, Kuala Lumpur – JurisTech is excited to announce we have officially opened our first overseas office in Uganda. Our new office is located at Design Hub Kampala, a co-creation hub supporting incubators while offering tech acceleration programmes at the same time. This move is aligned with the objective of tapping into a new foreign Fintech market, on top of expanding our reach into the financial and banking world in the African continent.
Our Uganda office is led by Anthony Busulwa as the country manager, assisted by Brian Byaruhanga, our senior business analyst. Joining the team is Daniel Waduka, as a software engineer to support the operation in Uganda and also Malaysia simultaneously.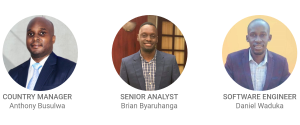 "We are excited to have our first JurisTech office outside of Malaysia, especially in Uganda; a beautiful country with massive growth opportunities. The country manager, Anthony Busulwa has been with JurisTech for over 5 years and has solidly grown as a Jurisian to lead the Uganda team. JurisTech is excited to be on this journey of growth together with him."

Naaman Lee, COO of JurisTech
With this expansion, JurisTech is gearing up to offer our best products to Uganda's financial and banking market, which comes after our recognition for being Visa Ready and a partner in the Fintech Connect Asia Pacific programme. JurisTech aims to revolutionise the industry besides offering our insights and expertise to the financial world in Uganda. Prospective clients may reach out to us at contact@juristech.net for more information on the services we offer for Uganda's market. 
About JurisTech

JurisTech (Juris Technologies) is a leading Malaysian-based fintech company, specialising in enterprise-class software solutions for banks, financial institutions, and telecommunications companies in Malaysia, Southeast Asia, and beyond.