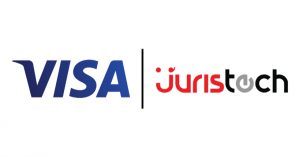 8th June 2021, Malaysia – JurisTech announced it has joined Visa Fintech Partner Connect – a programme designed to help Visa's issuing clients quickly connect with a vetted and curated set of technology providers in the Asia Pacific region. This is an expansion from the initial initiative launched on November 2020 in Europe.
Five of JurisTech's products selected from an extensive range of solutions are now available on Visa's Fintech marketplace under this programme: Juris Access for digital onboarding, Juris Mindcraft for artificial intelligence, Juris Collect for debt collection, Juris OneCore for loan and credit management, and Juris Origination for loan origination. These products are carefully curated to boost a greater banking experience for users, on top of accelerating digital-first payments processes for merchants and financial institutions.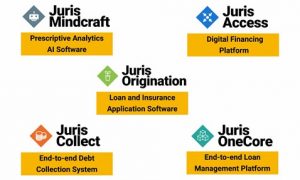 "Our products have been carefully curated to not only offer seamless integration and revolutionise operation life-cycle but also help transform and transition clients into their desired digital landscape. Each product can operate as either a standalone, paired with other JurisTech products, or integrated with any existing systems used by clients. The products can also be integrated with other Fintech partners under this programme for the ease of choosing for clients. Service providers can now connect with carefully selected Fintech partners for a seamless integration without the additional taxing back-end cost," said See Wai Hun, CEO of JurisTech.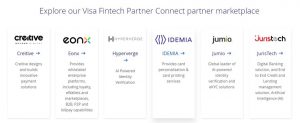 "In today's climate, building a competitive financial product requires more technology than ever before. Consumers want seamless interactions across mobile and web, and they want access to a greater suite of digital banking capabilities," said Terry Angelos, senior vice president and global head of Fintech at Visa. "With JurisTech participating in the Fintech Partner Connect program, our clients will have access to powerful set of tools for building new digital-first experiences."
Check out our products on Visa Fintech Marketplace here to know more.
---
About JurisTech
JurisTech (Juris Technologies) is a leading Malaysian-based Fintech company, specialising in enterprise-class software solutions for banks, financial institutions, and telecommunications companies in Malaysia, Southeast Asia, and beyond. Founded in 1997 amidst the Asian financial crisis, JurisTech's contributions and drive to revolutionise the financial industry in Malaysia has garnered numerous awards, including Best Innovation and Best Use of Technology from Star Outstanding Business Awards.
JurisTech's founders were recognised globally as high-impact entrepreneurs when they were selected to be part of Endeavor, a non-profit organisation in 2014, and CEO See Wai Hun was named EY Woman Entrepreneur of The Year 2019 in Malaysia. Living by the motto, "The right software, exceptionally delivered", it is the main driver of the company's growth, success, and achievements.