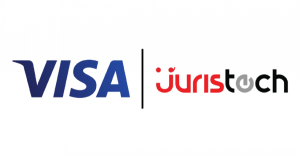 JurisTech is proud to announce our partnership with Visa, the world's leader in digital payments, as one of their Visa Ready partners in the Asia Pacific region to provide the best and competitive solutions for the Fintech industry landscape.
This strategic partnership with Visa would expand JurisTech's reach into the ever-evolving Fintech industry. It also allows companies to get in touch with us to learn about our range of tech solutions; assisting them to move forward in their digital transformation.
Our tech solutions are designed and developed to fulfil the need of the existing Fintech landscape, evolving from the previous solutions, and catering to the latest requirements and tech trend in the industry. Three of the products in our range of banking and finance solutions are now visa-ready certified; Juris Mindcraft for alternative scoring, Juris Access for customer acquisition and digital onboarding, and Juris Collect for debt collection.
The partnership marks our commitment in ensuring our software meets Visa's security standards and specification; putting innovation at the heart of our products that fulfil every unique need of our clients. The partnership also allows us to immerse ourselves in the latest market trends, access to Visa' products and go-to-market expertise. The new move will propel JurisTech forward in establishing future collaborations, besides caring for the digital well being of our existing clients.
We at JurisTech believe this partnership will help us be more Fintech-ready as a way forward in the current economic climate requiring a better digital landscape for many industries. Our team is always ready to hear from you, so reach out to us by emailing contact@juristech.net or click here for any enquiries.
About JurisTech

JurisTech (Juris Technologies) is a leading Malaysian-based Fintech company, specialising in enterprise-class software solutions for banks, financial institutions, and telecommunications companies in Malaysia, Southeast Asia, and beyond. Founded in 1997 amidst the Asian financial crisis, JurisTech's contributions and drive to revolutionise the financial industry in Malaysia has garnered numerous awards, including Best Innovation and Best Use of Technology from Star Outstanding Business Awards.

JurisTech's founders were recognised globally as high-impact entrepreneurs when they were selected to be part of Endeavor, a non-profit organisation in 2014, and CEO See Wai Hun was named EY Woman Entrepreneur of The Year 2019 in Malaysia. Living by the motto, "The right software, exceptionally delivered", it is the main driver of the company's growth, success, and achievements.

About Visa

Visa is a global payments technology company working to enable consumers, businesses, banks and governments to use digital currency; connecting consumers, business, banks and governments in over 200 countries and territories worldwide. Visa Ready is a partner program committed to ensuring the next generation of third-party payment solutions meets Visa's security standards and specifications. The Visa Ready seal of approval helps to put the innovations of tomorrow on the fast track to global acceptance.