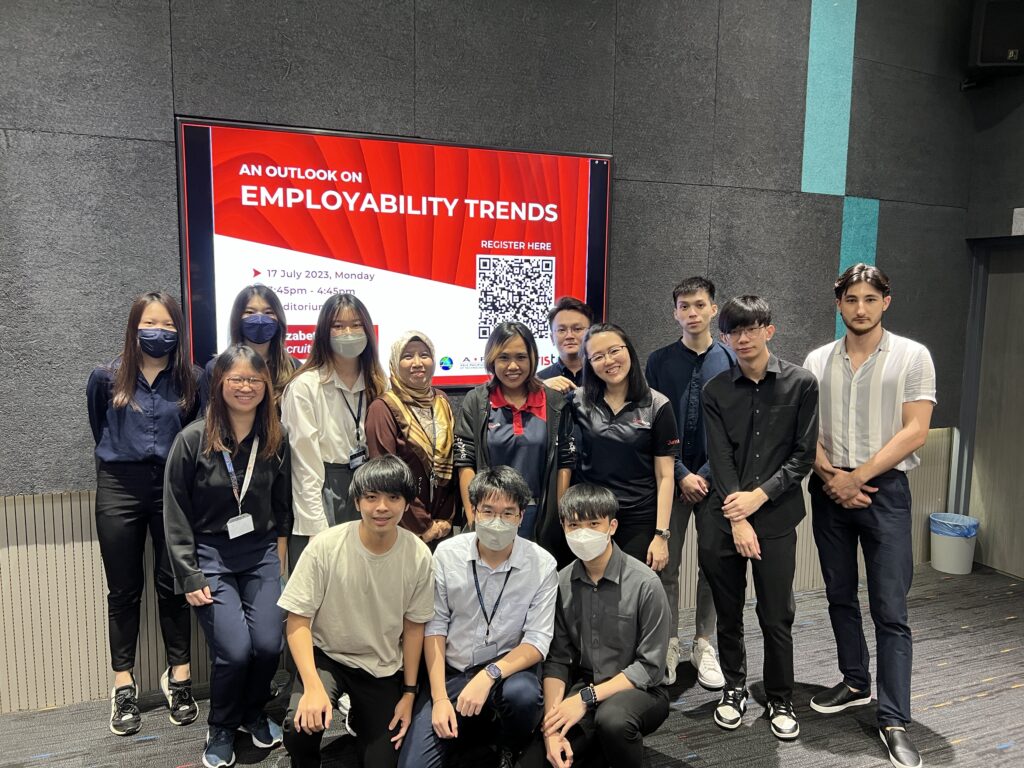 On 17th July, Asia Pacific University of Technology & Innovation (APU) invited JurisTech to give an informative talk on the employability trend at JurisTech, a leading Fintech company in Malaysia. Elizabeth Lim, Recruitment Team Lead at JurisTech, warmly welcomed 55 students who came from a Data Analytics background in their 2nd year at the university, all keen to grasp the current employability trends in the Fintech industry. 
After welcoming the students, Elizabeth began the talk by introducing JurisTech's background since it was founded in 1997 by CEO See Wai Hun and CTO John Lim. Over the past two decades, she highlighted the company's rapid growth, making it one of Malaysia's fastest-growing Fintech firms, celebrated for its numerous milestones and achievements. Emphasizing JurisTech's dedication to innovation, Elizabeth showcased their transformative software solutions for banks and financial players, revolutionising the consumption of financial products. The company's founders' vital role was underlined, and their efforts contributed to JurisTech's emergence as a leading global Fintech company. With a strong presence in nine countries, JurisTech continues to stand tall, offering first-class software solutions to banks and financial institutions.
After moving from an interactive ice-breaking session, Elizabeth shared her insights on employability trends with the students, emphasising how the rise of technology and digitalisation has led to a growing demand for various digital skills, including data analytics, coding, digital marketing and more. Moreover, she asserted the newly emerged industries that were previously non-existent in the financial industry. Furthermore, she shared an overview of the Fintech evolution and the significant impact it has created in the employment market over time. On top of that, she also highlighted and explained the essential employability skills that are required by students nowadays in the Fintech industry. 
Elizabeth delved deeper into JurisTech's work culture, emphasising the significance of four core values that resonate throughout the company: Growing Heroes, Making Excellence Happen, Customer First, and Opening Up, or GECO for short. These values are at the very core of JurisTech's operations, guiding our employees in fostering strong working relationships, cultivating conducive environments, and upholding exemplary standards in our respective roles. With GECO as our guiding principle, the company's employees strive to create a harmonious and inclusive workplace, enhancing productivity and ensuring the utmost satisfaction of all stakeholders.
Elizabeth also enthusiastically disclosed another remarkable opportunity at JurisTech—the Heroes Training Academy (HTA). This exclusive program is designed to empower candidates without prior tech experience to become Business Analysts at JurisTech. Through a comprehensive two-week onboarding and training session, HTA equips individuals with the essential skills and knowledge to kickstart their tech journey and excel in their chosen careers. The Academy's dedication to nurturing talent from diverse backgrounds showcases JurisTech's commitment to fostering an inclusive and innovative workforce. Elizabeth also explained the roles of a Business Analyst and Software Engineer at JurisTech for the students to understand more about them. Furthermore, Elizabeth shared the remarkable career progression of Business Analysts and Software Engineers at JurisTech, who have ascended to leadership positions and director roles within a mere decade.
Elizabeth also shared the skills and personality traits that JurisTech is constantly looking for when hiring new Business Analysts and Software Engineers. She explained how candidates should uphold certain characteristics such as being tech savvy, emotionally intelligent, culturally fit, and showing honesty and integrity. Additionally, Elizabeth walked through JurisTech's hiring process as shown in the image below. 
In the closing remarks of the talk, Elizabeth provided the students with a wealth of invaluable career advice and insights on employability trends in the current market. Her guidance covered various essential aspects, including crafting impressive résumés and mastering interview skills to secure desirable job opportunities. The session left the audience enlightened and empowered, equipped with essential insights to explore the abundant possibilities at JurisTech. Elizabeth's impactful words ignited confidence and enthusiasm within the graduates, inspiring them as they set forth on their journey towards a promising future.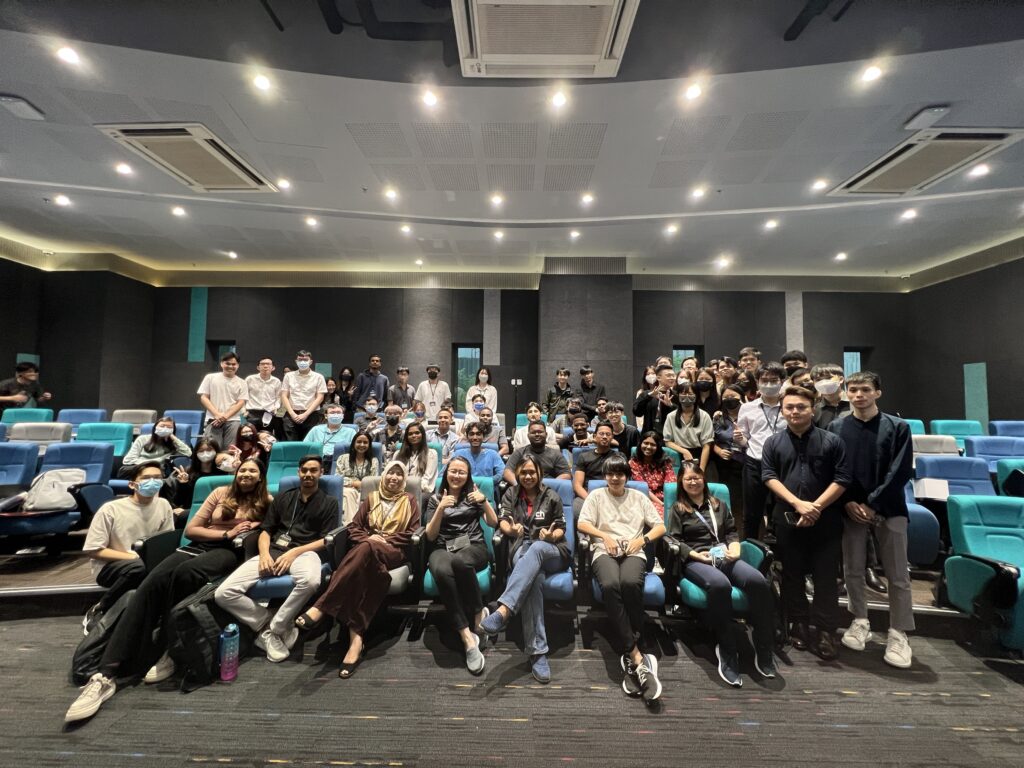 About JurisTech

JurisTech (Juris Technologies) is a leading Malaysian-based fintech company, specialising in enterprise-class software solutions for banks, financial institutions, and telecommunications companies in Malaysia, Southeast Asia, and beyond.