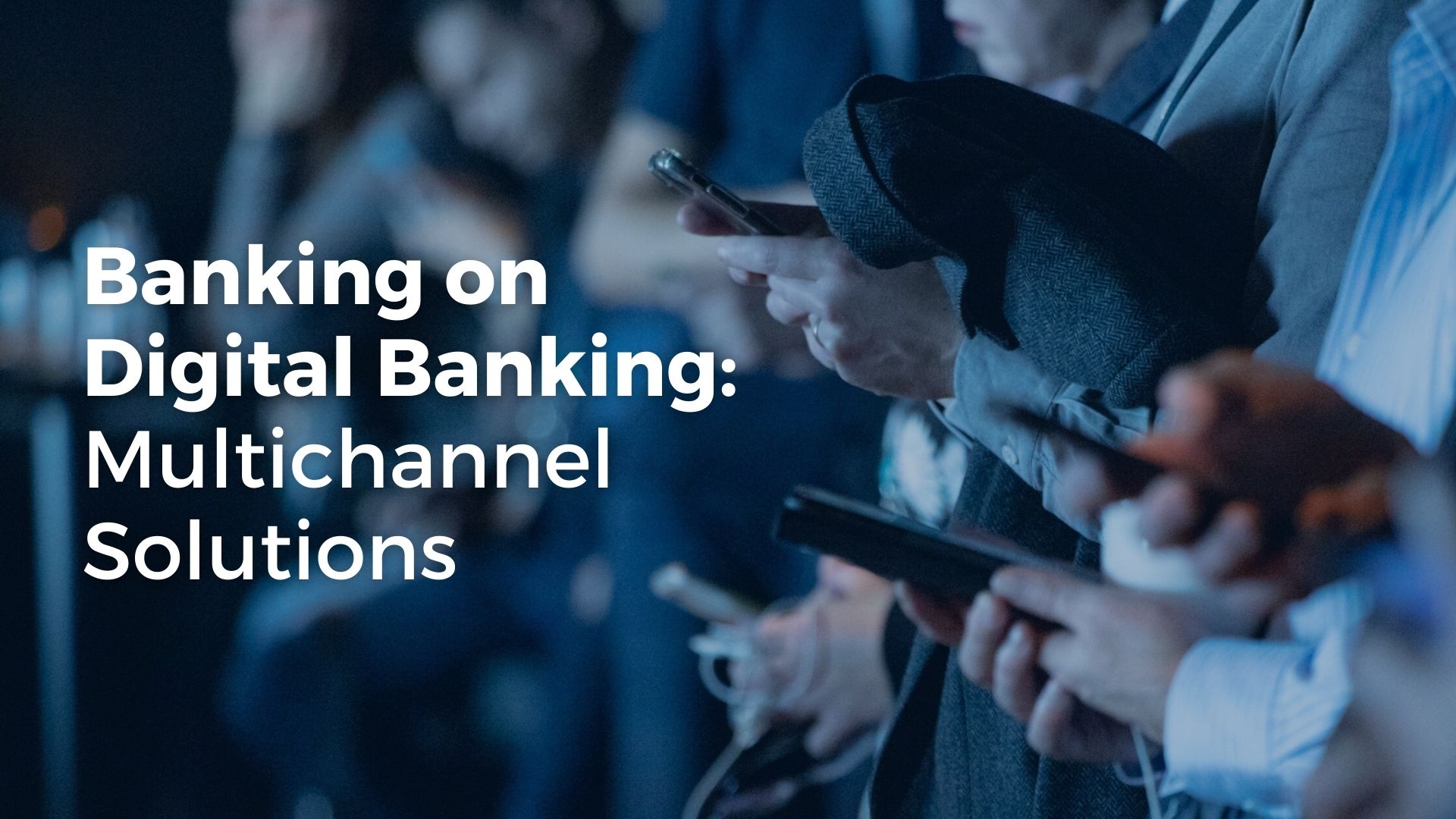 The digital banking phenomenon is taking the world by the storm and gaining much popularity, especially among youngsters as they gain constant 24/7 access to their money, have more payment options, much faster and more convenient banking transactions. Who wouldn't find that attractive?
This banking revolution is shaping the way people view and do banking. A new study from Juniper Research found that the total number of digital banking users will exceed 3.6 billion globally by 2024.
Wait up, so what exactly is digital banking? Digital banking embraces and leverages digital solutions and technologies to deliver banking products and services across all its delivery channels. It is different from the common term that many are used to, online banking, where it primarily focuses on carrying out essential banking transactions online. 
So what does the future of digital banking hold?
Digital banking has been evolving ever since the beginning of the digital transformation in banks to the accelerated digital adoption when the pandemic hit. Of course, in 2022, consumers, vendors, and banks now have a better view and understanding of digital banking. This then heightens customers' expectations of digital banking as it allows people to explore the added advantages and benefits of digital banking. Equipped with data and knowledge on the ins and outs of digital banking, the future of banking has already been felt by many.
In order to meet the high demands of customers in this increasingly fast-paced world, undeniably digital banking must be open, fast, and convenient. This can only be achievable with a multichannel solution. Evolving beyond internet-based self-service channels, online and mobile, digital banking now includes integration with branches, contact centers, and third-party channels in banking. Reason being, customers still value interactions via physical channels when they need expertise and objective advice. This also includes younger consumers that are generally considered to be the most digital-savvy. Having a financial expert can be extremely helpful for those without in-depth financial knowledge.
The results can be clearly seen from the diagram below when Gartner surveyed more than 5,000 retail banking consumers from various age groups on how they interacted with their banks across Australia, Canada, Singapore, the UK and the US.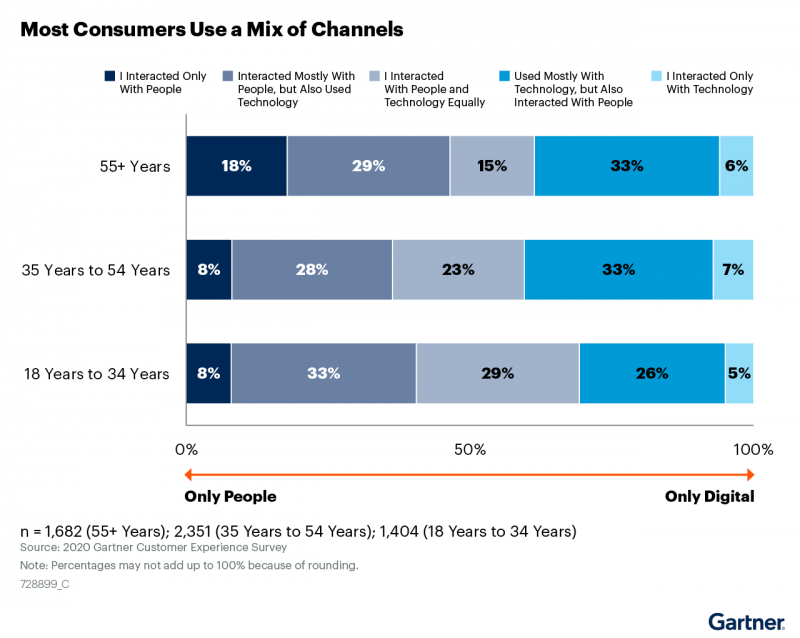 Diagram 1: 2020 Gartner Customer Experience Survey
Multichannel solution and digital banking
Multichannel solutions include supported channels such as contact centers, branches, kiosks, social media platforms, virtual assistants, third-party agents, etc. It goes beyond just the usual online and mobile channels. There is a high need for enhanced multichannel capabilities from banks to include the human element of customer service. Customers prefer if there is both a human and digital touch in their entire banking experience. It is not only important to retail banking customers, but also to commercial and wealth management customers as well.
Hence, to achieve full connectivity and to succeed with a multichannel solution, you will need:
A deep understanding of the customers

Consistency across all channels delivering the same capabilities and experience

Advanced artificial intelligence (AI) analytics to predict patterns and facilitate granular targeting

Personalised marketing efforts across all channels driven by insights on customers' activities and market trends

Tight security by taking necessary precautions to prevent fraud attacks

A motivated and agile team equipped with the right resources, be it an in-house team or external Fintech partners

To strengthen and connect the front- and back-end architectures
Juris Spectrum, your digital banking multichannel solution
Addressing the changing customer needs and implementing new digital interaction channels have been challenging as customers expect banking products and services to be aligned to their new consumption behaviours, practices, and personal values.
Juris Spectrum is built on an omnichannel strategy that promotes seamless user experience across multichannels. Customers can log in anytime, anywhere, with any device and receive consistent experience across channels where intents are captured, insights are derived and conversations are personalised and optimised. 
Firstly, Juris Spectrum effectively onboards your customers digitally through a personalised interaction portal backed by a powerful workflow engine with features that enables banks to not only fulfil customers' explicit needs but also anticipate their wants and likes.
Juris Spectrum powers the customer onboarding omnichannel experience by:
Providing security measures through a two-factor authentication on all channels

Supporting multilingual user interface, being mobile-friendly with personalised notifications and status updates

Providing a customer advisory journey and customer needs analysis to anticipate and fulfil their wants and likes.

Providing simultaneous conversations through AI-ready chatbots that help customers apply for financing and are smart enough to know when to direct customers to LiveChat with agents, enhancing customer retention. When needed, live chats are available through various channels such as Facebook or Whatsapp. 
Secondly, Juris Spectrum allows you to achieve full connectivity via strong back-end services and application programming interfaces (APIs) to achieve the multi-experience front-end strategy. The future of digital banking is enabling customers to manage their entire financial well-being by providing access to ever-evolving digital tools customised to their specific financial inputs, needs and goals. As new Fintech innovations continuously emerge for digital banking such as third-party financial apps and services, banks will have to simplify both back and front-end processes in line with the simpler customer experience with third-parties or other financial aggregators. By opening products and services to a broader ecosystem using APIs, it can generate new revenue opportunities. According to a study from Boston University, it is found that API adoption predicts a 10.3% increase in a firm's market value. It was expected that 30% of world revenue pools will be generated through this new channel by 2025.
Juris Spectrum's open banking API feature will enable banks to seamlessly be integrated into the financial ecosystem to:
Increase digital touchpoints to gain more frequent interactions, greater adoption, upselling and cross-selling opportunities, and build greater brand awareness and closer relationships with your customers.

Capitalise and utilise customer insights, giving banks an opportunity to respond to customer needs and integrate new digital capabilities from third-party providers into a bank's existing infrastructure. Thus, staying competitive by rapidly augmenting their existing digital applications—without building these capabilities.

Streamline operations and expand outside of their core capabilities to offer services such as personal financial management, loyalty rewards, and

financial education

.
Being omnichannel is crucial because everything is connected. Having an open banking API feature allows you greater access to multiple digital touchpoints. Therefore, monetise your customers' digital experience with a dose of human and digital touch by going beyond banking to earn the trust and loyalty of customers!
JurisTech is a technology enabler that provides digital customer experience solutions. We work with and help traditional banks to transform themselves to compete with digital banks. We also help Fintechs with speed-to-market by providing end-to-end digital banking platforms. Unlock the unlimited possibilities of the future of banking with us. Check out this infographic on how Juris Spectrum can add value to your business. To learn how to kickstart your digital banking journey, read more here. 
 

About JurisTech

JurisTech (Juris Technologies) is a leading Malaysian-based fintech company, specialising in enterprise-class software solutions for banks, financial institutions, and telecommunications companies in Malaysia, Southeast Asia, and beyond.

Check out our end-to-end digital banking platform, Juris Spectrum that covers everything from digital engagement to lending and deposits, to digital collections, and artificial intelligence.