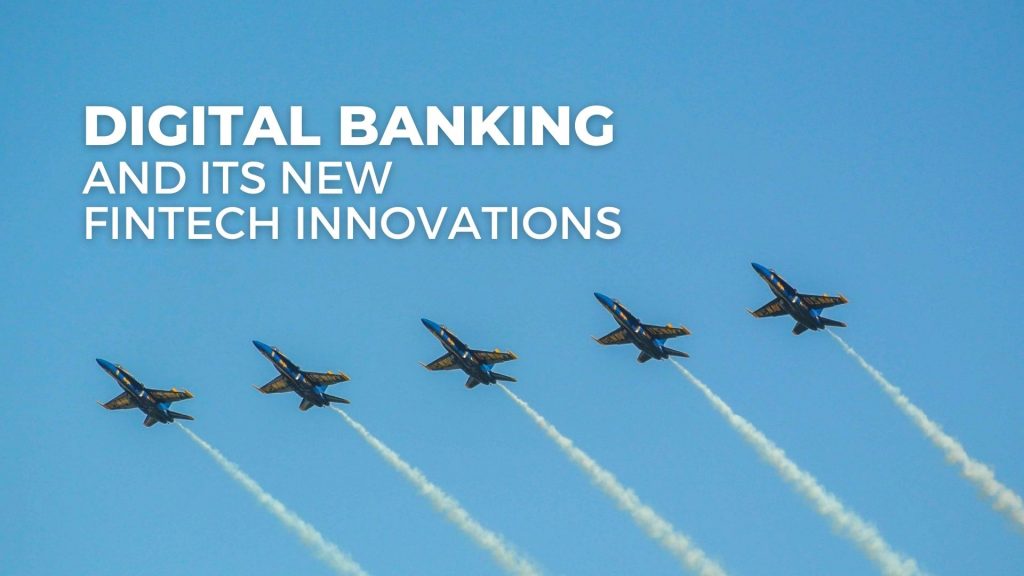 Fintech is moving rapidly and it's not stopping. Just look at how banks are already leveraging Fintechs to help them offer new innovative services to meet their very demanding customers. Disrupting the traditional and centralised banking model, the post-pandemic customer behaviours and preferences are moving banks to shift to a more distributed, technology-driven one. Digital banking services are on the rise as they deliver faster and more efficient services, offering greater convenience and improved customer experience.
For consumers, it's really simple. All they want is a seamless and consistent experience across all financial services applications that will make their lives easier. Banks are becoming more radical in transforming digitally by expanding digitisation across all service verticals. To widen their reach, banks and Fintechs are collaborating in building a unified experience that will help establish a smooth transition as the customer switches between different banking platforms. With new Fintech innovations, banks are able to provide seamless bank-wide connectivity from the front, to the middle, and the back office.
A robust digital banking platform will create new engagement models with digital ecosystems offering a unique, holistic digital banking experience for customers and businesses. Powered by connectivity and agility, Juris Spectrum is a revolutionary end-to-end digital banking platform that will help you achieve just that! It is composed of a robust digital core and state-of-the-art customer engagement, lending, deposits, and collection capabilities. An open and agile digital banking platform will increase efficiency ratios, speed up time-to-market, decrease cost-to-income ratios, and ensure compliance. These are three new Fintech innovations that are shaping the way of digital banking.
Open banking API for integration

Multichannel customer engagement

Analytics and intelligence
Open Banking API for integration
Open banking API means having banks open up their application programming interfaces (APIs), allowing third-parties to access financial information needed to develop new apps and services and providing account holders greater financial transparency options. This brings about an open opportunity to extend customer reach, facilitate the creation of new use cases that are relevant for low-income customers, and create new revenue streams. Juris Spectrum's open banking API feature will enable banks to seamlessly be integrated into our software solutions in a secure, agile, and future-proof method. For instance, an API could analyse a customer's financial transaction data to find out which available financial offerings are most suitable to the said customer, such as a specific loan product, higher-interest savings accounts, or a lower-interest credit card.
Multichannel customer engagement
The pandemic has taught customers to conduct their banking business through virtual channels. However, at the same time, it also showed that customers still value the access to expertise and personalised advice that they feel is delivered best by a person. Hence, the need for multichannel customer engagement continues to move toward a solution set that maps to customer journeys. With a "customer-centric" mindset, knowing the journeys that customers take helps in applying solutions more effectively for what, when, and where customers need to accomplish it. There is this ability to use self-service and assisted service channels separately, and to move seamlessly between channels.
With a digital banking platform, its capabilities are delivered via a unified platform that has loosely coupled front- and back-end architectures It's built to enable rapid, scalable development of seamless, targeted, and ambient experiences across devices, and touchpoints. Juris Spectrum is built on a lean operation model with a powerful workflow engine that works efficiently with a "bank-first" to a "customer-first" mindset to create a multichannel customer engagement. This will enable users and customers to carry out tasks on multiple touchpoints with journeys designed for the respective platform such as the web, mobile apps, voice calls, etc. Backed with strong API capabilities, APIs can help provide a seamless customer journey by bringing synergies in the development cycle and ensuring a common customer journey, regardless of the customer channel. With it, customer journeys become channel-agnostic.
Analytics and intelligence
Data analytics lies at the heart of digital banking. Through using networked accounts via APIs, banks can gain a more realistic picture of customers' financial situations. Banks will be more accurately informed of the types of lending or loan products that would be most suitable for them. Customers can now indicate their banking preferences directly to their bank, regardless of the customer channel. They can indicate exactly which offerings they do and do not like.
That being said, using advanced analytic technologies such as artificial intelligence (AI), big data, and machine learning (ML) have the power to take your customer's digital journey to a brand new level. Using data analytics, AI, and smart banking capabilities, banks are able to provide actionable customer insights. For instance, predicting and recommending the next best actions for origination and collection officers. AI also acts as a differentiator to increase competitive advantage, scale, and drive performance improvements. Leverage analytics and intelligence, become a proactive problem-solver rather than just a financial product supplier. You can make your customer's digital journey more personal, and emotionally engaged, with the human touch.
All in all, we are already in a digital world, where massive amounts of information flow globally at near-instantaneous speed. We are far more interconnected than we think, moving us to create a digital ecosystem. Hence, digital banking is gaining popularity as it meets the needs of customers. Therefore, banks should align their development practices and technologies across the verticals more quickly by using open banking APIs, while optimising for a multi experience front-end strategy enabled by a robust enterprise digital banking platform architecture on top of analytics and intelligence.
JurisTech is a technology enabler that provides digital customer experience solutions. We work with and help traditional banks to transform themselves to compete with digital banks. We also help Fintechs with speed-to-market by providing end-to-end digital banking platforms. Unlock the unlimited possibilities of the future of banking with us. Check out this infographic on how Juris Spectrum can add value to your business. To learn how to kickstart your digital banking, read more here. 
What are you waiting for? Contact us now! 
 

About JurisTech

JurisTech (Juris Technologies) is a leading Malaysian-based fintech company, specialising in enterprise-class software solutions for banks, financial institutions, and telecommunications companies in Malaysia, Southeast Asia, and beyond.

Check out our end-to-end digital banking platform, Juris Spectrum that covers everything from digital engagement to lending and deposits, to digital collections, and artificial intelligence.