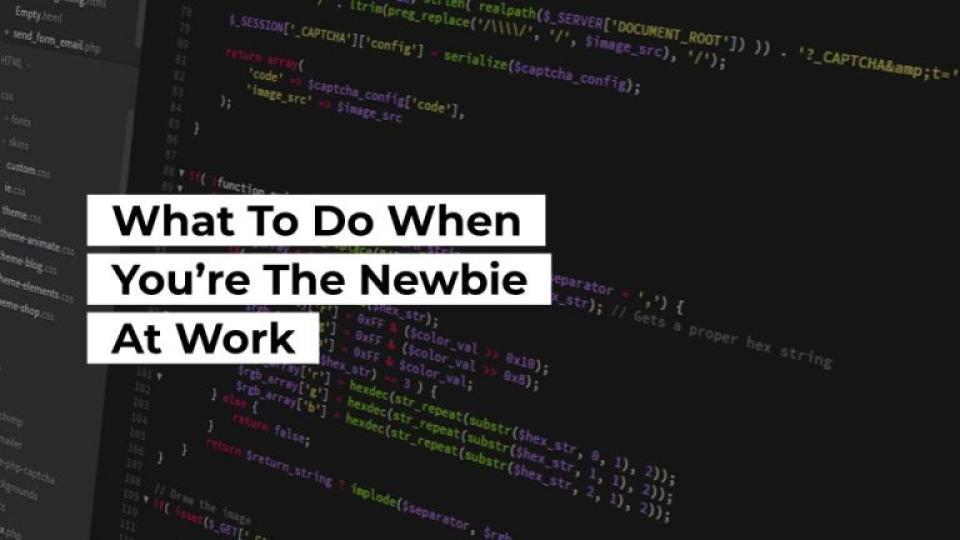 Image credit: Pexels
Hi, my name is Chiow Hui Qin. I'm currently a junior software engineer in JurisTech's Digital Onboarding Team (DOT). In DOT, we develop and support standardised and scalable application suites of our digital onboarding products to enable a frictionless customer journey. It has been 9 months since I joined JurisTech after completing my degree in Bachelor of Computer Science at University Sains Malaysia (USM). 
My journey at JurisTech is filled with different exposures and challenges. Transitioning from a student to a working adult can be challenging and exciting at the same time. The skills and knowledge needed as a working adult are totally different from what we do for our university assignments. So, I would like to share with you some tips I've picked up along the way that might help you kickstart your career as a fresh graduate.
1. Don't be afraid to ask question
Asking questions will create a healthy collaborative environment that helps us to widen our knowledge pool.
In the process of completing the tasks assigned to us, we may face obstacles such as being unfamiliar with the project structure, code standard, or even the user requirements, and so on. This is why asking questions is so important in order to make sure we produce the right results that meet clients' expectations. 
However, when asking questions, we should frame our thoughts first by understanding the problem in order to know what we want to ask. It may seem like a very small thing, but as a newbie, I struggled a lot when it came to framing and directing my questions to my seniors for I did not want to disturb them with silly or unimportant matters. Soon, I realised that I ended up spending too much time trying to figure things out myself with little progress which I then decided to pluck up my courage to clarify the questions I had with my seniors. It wasn't so bad after all. My seniors were so helpful and they were always ready and willing to share their knowledge. In fact, it saved so much time, and it enabled me to work better and more confidently. But of course, it is crucial that you learn to frame your questions properly so that people can understand what you're trying to ask and solve.
2. Take the initiative to learn and be resourceful 
Being resourceful and taking the initiative to learn are critical to adapting to a new working environment. As a junior member of the team, there will always be new things for us to explore. For instance, in the beginning, I was not familiar with the entire loan application onboarding process and the technology stacks used by our product, Juris Access. So, I've decided to approach my manager to share my desire to gain more knowledge in that matter. We had a one-on-one session to plan my learning process and review my work progress which helped me significantly in understanding the product and the processes faster.
Besides that, there are many resources that we can use as references to help us learn and produce better work results. One of my main reference points is Juris Wiki, JurisTech's very own internal "Wikipedia". Juris Wiki contains JurisTech's product specifications, documentation from teams such as best practices, code structures, coding tips, etc. Last but not least, when you need more references, Google is your best friend at all times! 
Being in JurisTech has taught me many things and one of them is opening up so that I am able to improve myself. Opening up and having real conversations with my teammates helped me to realise things I needed to improve and work on. I believe that we should learn as much as we can in our work, honing our skills and character. One helpful tip would be to write down your learnings so that you can always refer to them in the future. You'll be surprised to see how much you can grow in just a few months. Be proactive in learning and be resourceful to add value to your team.
3. Plan your work
Planning your work wisely is another important skill that we should always strive to improve on. Before starting any task, analyse the objective first, in order to make sure you understand clearly the task given. For example, if it is a client-related task and it requires problem-solving, be sure to analyse the problem properly to ensure you know what you are trying to solve and if it meets all the requested requirements from the client. Communicate with the team and ensure that all the user requirements are clarified. Then, break the task into smaller, achievable tasks and execute them one by one. This is a habit I developed and am practising whenever a new task is assigned to me. Planning my work helps me to keep track of my work progress and keeps me focused on the task at hand. Breaking my tasks into smaller achievable tasks is definitely easier compared to trying to complete everything at once. Furthermore, it also gives us a sense of achievement once the task is completed. When we do things step by step, it acts as a guideline towards our desired outcome and makes sure we don't miss out on any tasks.
I am still growing as a software engineer in JurisTech. Given the opportunity to continuously learn and gain practical experience, I was able to progress in my career and hone my skills, knowledge, and character. As a newbie at work, it can be daunting at times but JurisTech lives by its core values – Growing Heroes, Making Excellence Happen, Customer First, and Opening Up. The culture of JurisTech is conducive for newbies to nurture, develop, and grow their careers, especially as software engineers. If you're looking to experience a meaningful and fulfilling career journey, come join us at JurisTech!
Ever wonder what a software engineer does at JurisTech? Read more here!
About JurisTech

JurisTech (Juris Technologies) is a leading Malaysian-based fintech company, specialising in enterprise-class software solutions for banks, financial institutions, and telecommunications companies in Malaysia, Southeast Asia, and beyond.

We nurture our culture by practising our GECO core values: Growing Heroes, Making Excellence Happen, Customer First, and Opening Up. We believe in investing in employees' personal growth and career development. We also want to expose graduates to the tech scene and upskill talents from various industries. (So, if you are interested in tech, we want you!)

Check out our job openings here and send in your résumé to hr@juristech.net.