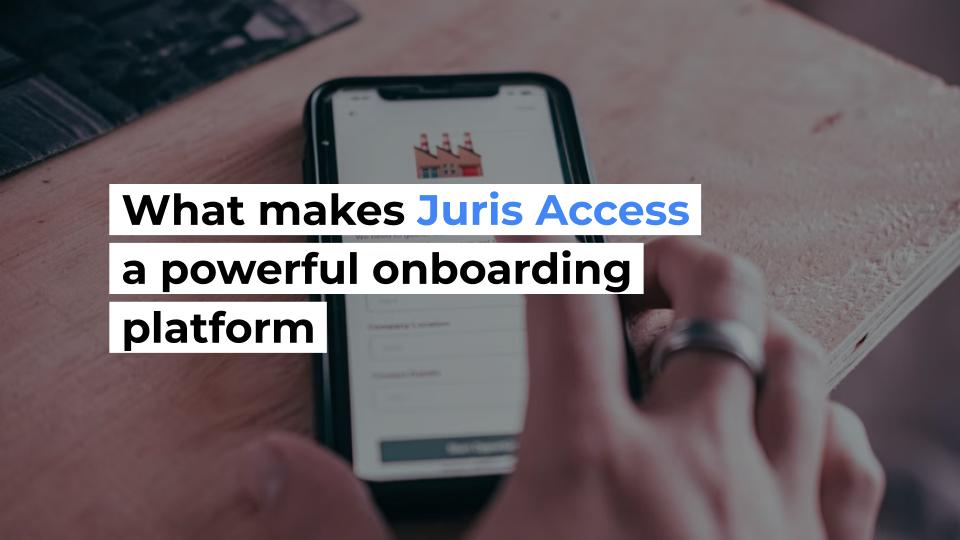 Image credit: Unsplash
The biggest challenge in digital onboarding
When we talk about digital customer onboarding, we are always thinking of how these digital onboarding platforms enhance the customer journey through a simplified user interface, or how they could customise and automate their experiences through personalised product recommendations, etc. However, a vast majority of them are still missing out on features that solve one of the biggest challenges of digital onboarding, which is digitising the backend of the onboarding processes. 
Though technological adoption has accelerated, most businesses still operate manually (for processes such as origination, document submission, verification, approval and acceptance) where physical branches or visits from sales agents are still required. Even if they have initiated digital adoption for customer onboarding, it is usually semi-automated as these financial institutions still rely heavily on brick-and-mortar processes. This is because most digital parts of the onboarding journey are still tied to the bank's legacy system that is on-site with no inherent capability to adapt to the ever-changing market and customer needs. 
Most legacy systems also make it difficult to streamline the digital onboarding process due to siloed systems. Siloed systems strictly restrict the flow and exchange of information making communications difficult between systems to take place. To solve this issue, bank employees would have to manually copy or transfer files between multiple systems. But this is not exactly an ideal solution because humans are prone to error. Even if they are thorough with their work, different systems use different programming languages, and this may cause confusion or lead to some data being missing. If financial institutions continue to emulate inefficient and outdated methods in their digital onboarding journeys, this will result in high operational costs with potentially mediocre outcomes.
Adopting technologies that can automate the end-to-end digital onboarding process is crucial as it will be able to help in overcoming these obstacles resulting in an onboarding experience that fosters long-term relationships. 
Features that make Juris Access powerful
Juris Access is a web-based, digital platform developed to enable financial institutions to do better customer acquisition by digitising their onboarding ecosystem. It enables considerably more efficient customer engagement and a higher customer retention rate. Here's how it works. 
1. Automates complex backend processes
The outdated onboarding process has always been labour-intensive, causing institutions higher operational costs and leaving customers unsatisfied. At least 38% of customers abandon the onboarding process due to frustrations and the lack of momentum. This can happen if businesses need to manually enter data, perform backend tasks, verify accuracy in between, etc. So, this is where Juris Access shines; its ability to automate the entire digital onboarding process. For example, it can verify and authenticate an applicant in real-time through integration with credit reporting platforms like CTOS. Once the applicant passed the verification process, the applicant will be able to proceed with their applications and documents submission digitally. 
Our digital onboarding platform also allows users to upload PDF documents such as bank statements due to the presence of the optical character recognition (OCR) engine in the system. The biggest advantage financial institutions gain from the OCR engine is its ability to examine the data present in the documents submitted and extract information that is required for verification or credit processing. This will speed up and simplify customer onboarding while also increasing the percentage of targeting the right customers. 
2. Seamlessly integrate with existing systems
Juris Access is also an integrated platform that can connect seamlessly with a bank's existing systems through web API. The web API integration enables our digital onboarding platform to retrieve data seamlessly, bridging the information gap between systems. It is also able to further connect and automate most of the business processes, which in turn enables data synchronisation. Companies can now streamline their processes efficiently, improving employee productivity while also eliminating mistakes made by manually inputting data, thus saving their costs, time and energy. 
In addition, integration to Juris Access's web API enables financial institutions to connect with customers. Customers will be able to submit their applications via various digital channels ranging from internet banking websites, third-party apps, merchants, chatbots, etc. The digital onboarding platform also automates business processes like the approval processes for eligible customers, reducing manpower involvement while creating a frictionless digital customer experience. Now, businesses can not only expand their outreach and their customer base, but also improve their time-to-market and speed of deployment.
3. Enhances the digital onboarding journey with artificial intelligence (AI)
Our digital onboarding platform can be embedded with an AI-based self-learning technology that makes better predictions over time as it absorbs more data. This technology is none other than our very own proprietary AI, Juris Mindcraft! 
Juris Mindcraft is able to intelligently suggest the best products for the right customer and this eliminates the process of manual product recommendation. Besides, not all customers will know which product is the best for them. The recommendation engine, however, will know exactly which products to suggest based on their needs and preferences. Our AI algorithm also has the ability to learn the behaviour of existing customers by analysing their attributes, and predict their purchasing behaviour such as the probability of a customer purchasing a product offering. Your decision-making process is now supported by facts and data. Furthermore, the AI is not a black box; it will provide businesses with explanations for its recommendations and will highlight specific attributes that are deemed critical.  
The verdict
The backend of a digital onboarding platform is equally as important as the frontend that is customer-facing in order to deliver an unparalleled customer onboarding experience. If done well, it will result in long-term relationships with customers. When it comes to digitally transforming your core business process like customer onboarding, using the right technology can make a huge difference.
If you are interested to learn more about Juris Access and how you can create a winning go-to-market strategy, connect with our team today at contact@juristech.net.
About JurisTech

JurisTech (Juris Technologies) is a leading Malaysian-based Fintech company, specialising in enterprise-class software solutions for banks, financial institutions, and telecommunications companies in Malaysia, Southeast Asia, and beyond. 

If you want to digitally transform customer journeys, check out Juris Access, our digital customer onboarding platform that creates engaging end-to-end onboarding journeys, from application, screening, verification to approvals.