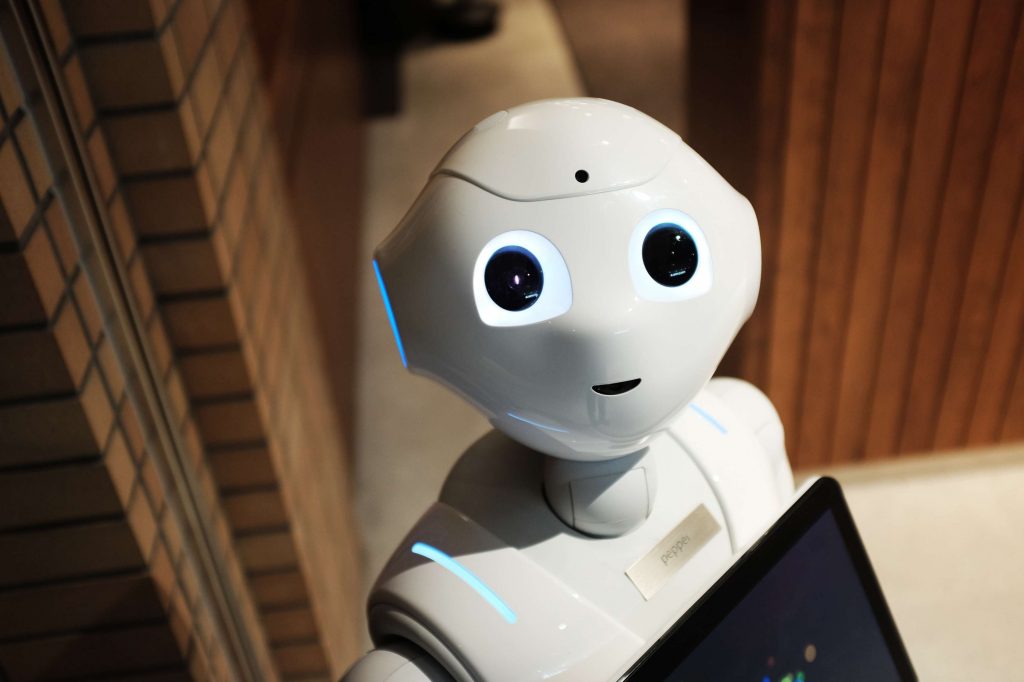 Image credit: Pexels
The Growth of Digital Payments
Ever since the pandemic, digital payments experienced a massive shift. Consumer shopping and purchasing behaviour has changed and is moving towards a contactless, quick and convenient payment. Digital payment has increased by 12% as of 2020, as consumers seek to reduce using cash to prevent the spread of COVID-19. As digital payments are rising in demand, financial institutions have to keep up to enable merchants and businesses with proper payment solutions to take payments in a secure, fast, and simple manner.
How AI works in Digital Payments
The term artificial intelligence (AI) covers a wide range of topics, from robotics process automation to the actual robotics process. Today, AI is highly popular as it has the ability to manage and process a large amount of data on a daily basis. In response to the increasing demands for analysing and identifying data patterns, the demand for AI has also increased with the reason being that AI is more efficient than humans at identifying data patterns, which helps businesses better understand their customers and gain insights. 
As digital payments are increasing, the amount of data available will increase as well. With the assistance of AI, such as machine learning, all this data will be able to provide valuable insights for businesses such as to personalise the customer experience, detect fraud, and make smarter, faster, and more accurate decisions.
1. Personalising customer experience
One of AI's greatest potential is providing valuable insights to businesses to make critical decisions based on data collected. By using transactional and other relevant data sources, AI assists financial institutions (FIs) in analysing and understanding customer behaviour, thus enabling FIs to improve customers' experience while using their digital platforms. By doing so, FIs will be able to make use of this knowledge and insights to make personalised product and service recommendations based on data such as purchase history and preferred payment method in order to enhance customer experience and increase conversion. 
2. Fraud detection
An excellent feature of fraud detection using AI is its ability to learn. AI allows systems to learn from each transaction, thus improving and becoming more effective and efficient over time. With so many transactions being done electronically, as machine learning will be able to quickly adapt to new behaviour in fraudulent transactions. Consumers and merchants would benefit greatly from AI-based fraud solutions, where payment experiences are secured, fast, simple, and most importantly, fraud-free.
3. Reduce false declines
Online transactions are now the norm, and it is nearly impossible for humans to analyse every transaction without error. As e-commerce merchants are struggling with fraudulent transactions, stronger security measures are being put into place to protect against illegal transactions. Unfortunately, such enhanced security measures can also over-correct valid transactions while preventing fraud, which leads to false declines. When an online shopper makes a legitimate purchase with a valid credit card, but the purchase is declined when it should have been approved, this is known as a false decline. False declines cause poor transaction service and would result in customers losing interest to purchase the product or service intended, thus losing sales while damaging the company's reputation. Hence, using AI is greatly beneficial as AI's self-learning abilities will be able to identify between legitimate and fraudulent transactions, thus reducing the rate of false declines.
In a Nutshell
The role of AI in digital payments is evident, more so during this season of accelerated digitalisation and data reliance. Many people are relying on digital payments due to convenience as it is easily accessible at any time and anywhere. Having AI embedded in your solutions may be just what you need to increase revenue, minimise risks, and assist in decision making. If you would like to know more about our range of solutions, and how we can help you digitise your business, reach out to us at contact@juristech.net.
About JurisTech

JurisTech is a leading Malaysian-based Fintech company, specialising in enterprise-class software solutions for banks, financial institutions, and telecommunications companies in Malaysia, Southeast Asia, and beyond. 

As one of the Fintech pioneers in Malaysia, our vision is to enable financial inclusion for the financial industry with our diverse range of solutions. Check out our latest AI-powered technology Juris Mindcraft, which helps banks and financial institutions to transform their digital landscape.