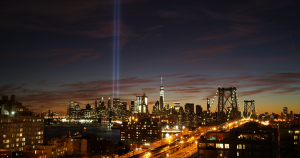 image credit: Unsplash
SMEs have always been one of the growth pillars for many global economies. However, the pandemic disrupts many industries. While the recent outlook is showing plenty of healthy improvements, SMEs continue to struggle to strive post-pandemic. However, if we look at the current situation, what applies pre-pandemic does not necessarily translate well into the post-pandemic age. SMEs now have a greater demand to ensure their moves during the pandemic pay off, especially for the sustainability of their operations.
In the name of an adaptive system to different business models
The Fintech industry has certainly taken notice of the growing demands of SMEs. According to the Fintech Malaysia Report 2019 by Fintech News, there are 198 players offering Fintech services and there has been an increasing amount of technology that is now geared to SMEs as their target market. 
For SMEs, low-code automation is very much welcomed as it allows greater flexibility in tailoring the interfaces to small and medium-scale enterprises. Besides, low-code also places an emphasis on automating the daily in-and-out processing of these business models, as it requires less workforce to maintain it. Process automation has been embraced as a significant feature, especially after the massive workforce entrenchment that happened in 2020. 
Maximising resources for small and medium-scale businesses
The workforce entrenchment has been a part of cost-reduction strategies for many SMEs, as they struggle financially to prolong their operation. Thus, when Fintech players started introducing credit products with real-time financing during the pandemic, it was seen as a brilliant move. 
Besides, this helps in the financial flexibility where capital is needed to maintain the liquidity of a business; especially where long payment terms are involved. The Fintech industry is certainly poised to take over conventional banking by offering P2P (peer-to-peer) and ECF (equity crowdfunding) financing. The Fintech players taking part in providing this financing crafted customer online journey with a simplified application process, expediting the approval process with increased transparency. 
When every cent is accounted for
Despite all the assistance provided by these SME-specific credit products, ultimately a business' goal would always fall back to generating revenue and be paid by their debtors. However, with the current situation and the prolonged health concerns, there is a rising demand for the adoption of a cloud-based debt collection solution. With fewer employees on the roster, businesses develop a preference for automatic reminders to eliminate any mis-looked invoices while maximising their limited employees' resources simultaneously. 
This has encouraged the growth of subscription-based debt collection solutions, placing 24/7 accessibility and cloud-based as key features to attract SMEs. The adoption of these platforms has led many Fintech players to innovate their existing debt collection products by incorporating seamless integration with other accounting software to enhance the overall experience.  
Building back the SME industry for the global economic recovery
As we welcome 2022 in less than a quarter of the year, the Fintech industry gears towards developing more SME-enabled solutions to assist the global economy to recover at a faster pace while keeping many SMEs afloat and thriving gradually. The world of Fintech is definitely here to offer more innovations; disrupting the traditional financial industry interestingly in a move that is welcomed by many. Supporting the SMEs industry would not only encourage a faster economic recovery but also benefit many countries' GDP letting the world return to a slice of global prosperity that was halted abruptly when the pandemic hits. 
JurisTech's products are developed with low-code technology to ensure the highest adaptive potential. If you are interested to know more about products that help SMEs grow their businesses, check out our CollectXpress, NexColl , and Juris Access for more information or reach out to us at contact@juristech.net