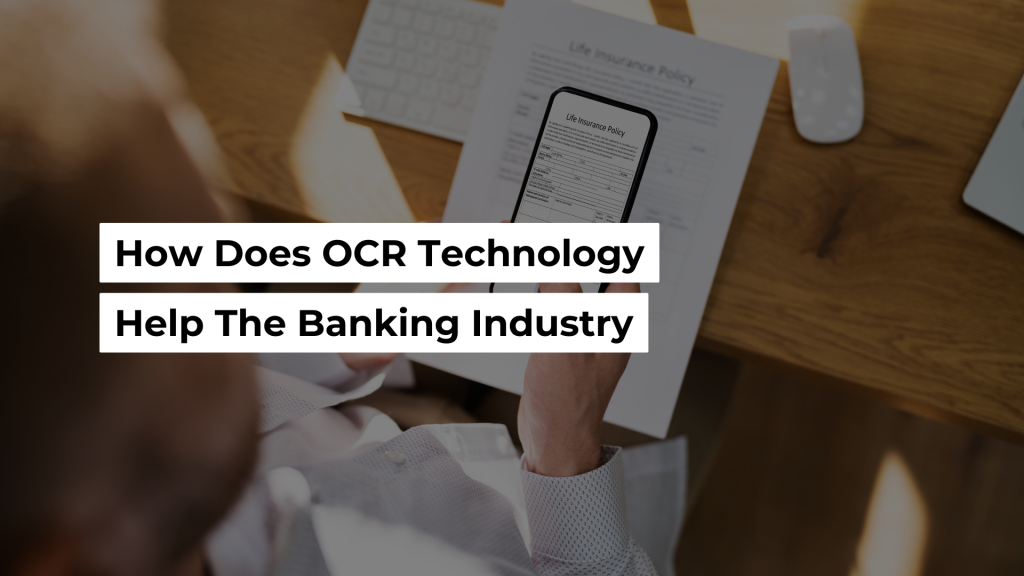 Optical Character Recognition (OCR) technology is a tool that can help companies and businesses to save valuable resources such as time and cost, by utilising automated data extraction and storage capabilities. You may have heard of it before, referenced as text-recognition software. In a nutshell, OCR technology is used to process hard copies of legal documents by converting them into editable soft copies, which are then indexed and stored for ease of access in the future.
How does OCR work?
OCR technology comprises both hardware and software. The hardware, which typically acts as a scanner, is used to capture the image of the physical copies of documents. The software then handles the advanced processing of the images, such as the detection of characters and languages with the use of Artificial Intelligence (AI).
OCR technology generally uses one of two algorithms for its text-recognition function, which are pattern recognition and feature extraction. Pattern recognition works by comparing the scanned images against fonts that are stored in the database of the OCR software, whereas feature extraction works by giving the software rules or conditions to follow to help identify characters in scanned images, such as lines, closed loops, line direction, and line intersections.
After the characters have been successfully identified, the OCR software then converts the analysed data into codes, which can then be saved into a computer file, PDF, for example, to be edited or stored for later use.  
Applications of OCR Technology
The OCR technology is not something new, it dates back to the 1800s as it was initially developed for the blind. It has definitely evolved over the years, and in this digital era, OCR technology has been implemented across a multitude of industries for numerous applications, for example:
Searchable Text: Businesses can now store all digitised documents in a searchable, indexed archive. Moreover, these archives can be processed by the data analytics software to gather valuable insights for business improvement.
Operational Efficiency: OCR technology enhances your business' digital document workflows. For example, the verification, analysis, and editing of hand-written forms can be automated, saving time and cost, while reducing errors and manual effort.
AI Solutions: OCR technology is often included in other AI solutions. For example, it is used in speed cameras or self-driving vehicles, where the ability to read car number plates or road signs is essential for these two different products to function. OCR technology is also implemented in other AI solutions, such as detecting brand logos in social media posts, passport recognition for airports, identifying product packaging in advertising, or assistance for the blind.
Benefits of Implementing OCR Technology In The Banking Industry
It doesn't stop in the applications mentioned above. OCR technology is revolutionising the way the banking industry works and thrusting it forward with its capabilities. The following features are some examples of how OCR is used in the banking industry: 
Instant Customer Onboarding: Customer experience is a vital part of attracting and retaining customers. What better way to elevate your customers' initial experience with your business' services, than by utilising OCR technology to provide an alternative solution that is automated, instantaneous and effortless? OCR technology enables banks to instantly verify and store customer data on all types of identification documents. It is also safe and accurate, as it eliminates human error, while also being cost-effective in terms of maintenance.
Integrate Scan-To-Pay Function: The process of manually entering details such as names, bank account numbers, and references for wire transfers can be time-consuming and error-prone. As a matter of fact, manual entry errors account for 20-30% of revenue loss. OCR technology can help by introducing a scan-to-pay function, where banks can quickly identify customers before wire transfers, opening and logging in bank accounts using data such as facial recognition, pictures, signatures, dates of birth, gender, and more, freeing up much needed time for bank staff to focus on other aspects of their work. This feature is most commonly integrated with mobile apps, where the OCR technology can use the camera on a mobile phone as a scanner. Additionally, the bank card recognition module, where the cardholder's name, card number, and expiry date are scanned with utmost accuracy is also made available with OCR technology. 
Hasten Loan and Mortgage Application Processing: Asides from the core banking functions that require a substantial amount of paperwork, banks also have other challenging areas of business, such as smart lending, stock trading, or mortgage applications, which would require all the more paperwork. For example, every loan or mortgage application would require the processing of multiple documents, such as salary slips, identification, employment contracts, and so on. Moreover, if the mortgage is applied by two people, the number of documents and the time required to process said documents becomes two-fold. OCR technology can help by automating data extraction, comparison, and verification, thus speeding up the application process for loans and mortgages by 70%. This leads to lower processing costs by reducing the need for manual data entry, while enabling bank staff to process higher volumes of applications, increasing customer satisfaction and retention rate. 
Speaking of OCR technology in the banking industry, here's a smooth segue into…
Fast Track Credit Evaluation with JurisTech
Incorporating the correct OCR technology in your financial institution can help optimise and streamline large-volume data, easing the burden of your institution's paperwork workflow. Introducing our very own smart capture solution! Built upon the wants and needs of our own clients, the smart capture solution, riding on the OCR technology, is capable of eliminating the need for manual sorting and data entry, greatly reducing turnaround time. With the help of automation that requires fewer workforce, it also reduces overall costs while increasing staff and customer satisfaction. 
Our smart capture solution can help your financial institution by simplifying, automating, and digitising your customer onboarding and loan processing procedures. It can be implemented hand-in-hand with Juris Access, our digital onboarding platform or Juris Origination, our robust loan origination system. It can be used for either PDF text extraction or extracting fields from documents without standard formats. We also make lives easier by customising models to train your document templates to free up your engineering bandwidth. Not to mention automatically sending extracted data to your business systems, and data validation alerts on fields that have a low confidence score.