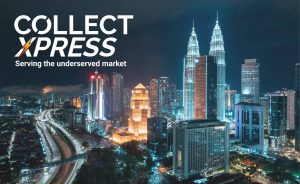 Credits: Unsplash
SMEs have long been one of the main pillars of the global economy, supplying about 60-70% of work opportunities in OECD countries. Despite the massive economic growth cultivated by this industry alone, it is a surprise how the financial system isn't always geared to benefit them. SMEs face more challenges in streamlining their financial side of their operation due to the lack of understanding features accommodating their business models.
An uphill battle for the small scale
SMEs often struggle with expanding their businesses without having to jump through multiple hoops at their growth rate. Take an example of getting a loan; the process can stretch to multiple weeks long. This definitely does not suit most SMEs as they often have to bootstrap their operation for continuous sustainability.
In order to achieve sustainability, SMEs need to ensure their book balance is in check to stretch every dollar they spend on their business. Debt collection is a key factor for many SMEs' longevity; with 50,000 businesses closing down each year due to late payments, with only 30% of their issued invoices collected and paid on time. The hiccup in their debt collection practice led them to bigger financial struggles as they got locked up in late payment fee too if they took out monetary assistance.
Labour cost is also a concern as SMEs worry about ensuring their business generates profit. SMEs are already struggling with costly software packages to keep their book balance healthy. It's a catch-22 situation; with most of these software requiring sizable user numbers too, while most SMEs are still lacking the manpower to utilise the tools and run their operation simultaneously. 
Enter CollectXpress: tackling SMEs' growing pains
There seems to be a disconnect in building debt collection software; as it lacks features crucial to the SME's business model. This is how CollectXpress was built—to tackle the growing pain issues of modern-day SMEs, so they can continue growing their business.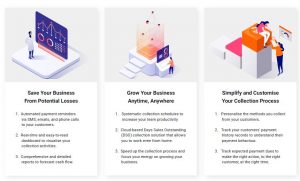 CollectXpress: Your 24/7 Collection Buddy
CollectXpress is a collection software that manages and keeps track of all your invoices, making sure you don't miss a customer's payment. CollectXpress automates the workflow for users; from streamlining the customer database for profiling, sending out reminders to clients on their payments, or enabling payment with one click on an emailed invoice. SMEs  may also choose from a multitude of channels to connect to customers while optimising their operation cost during the collection process.
An interesting feature of CollectXpress is its ability to generate payments reports for cash flow forecasts. As mentioned, SMEs often struggle to grow their operations proportionately due to inconsistent cash flow and lack of support to accommodate their business models. These generated reports let SMEs to map thorough business projections in order for them to grow at a comfortable pace while minimising the risks that come with it.
One of the many issues faced by SMEs with managing their account receivables is how complicated the process can be. This is an area that is often mislooked for SMEs'  debt collection software. With Quickbooks integration, CollectXpress allows a business to keep a tab on their book balance by simplified integrated process, a minimum amount of user's monitoring and a cloud-based data storage, allowing a business to thrive anytime and anywhere. 
Building SMEs for the economy of tomorrow
Sustainability is often out of the picture with mounting debt, growing operations cost and lack of methods to accommodate SMEs needs; and that ultimately, is what CollectXpress aimed to tackle: becoming a proactive solution in managing these areas for SMEs.
Perhaps the most important one is to allow a business to grow proportionately and enhance their system according to the growth. At CollectXpress, we believe in serving the underserved market by letting them choose what suits them situationally aligned with our goal to assist SMEs in tackling their growing pains.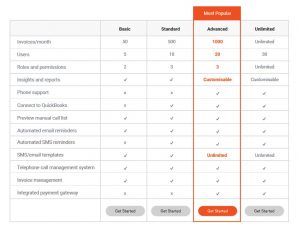 CollectXpress is a SaaS debt collection system applicable on all business sizes, automating customer engagement's operation workflows while maintaining a healthy account receivables balance. Speak to us at contact@juristech.net or visit CollectXpress.