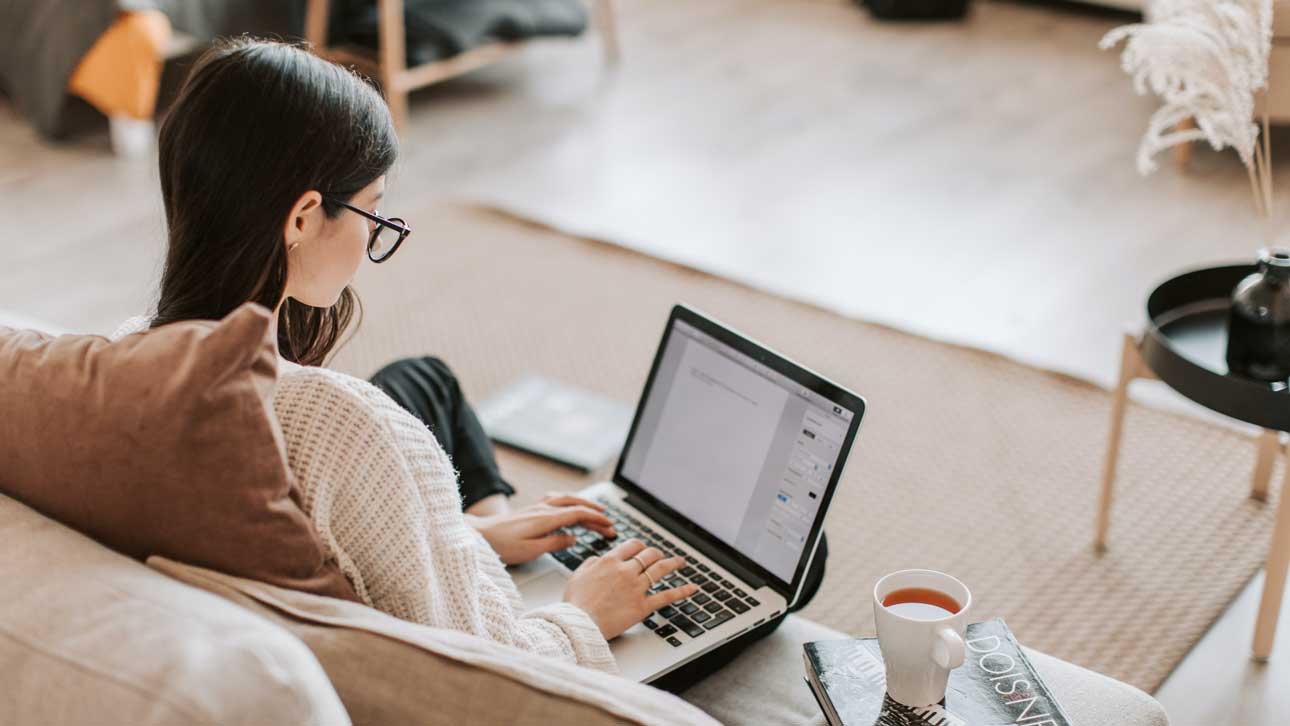 The following tips for working from home were first shared by our CEO, See Wai Hun, to fellow Jurisians in our town hall meeting, right before the Movement Control Order (MCO) began, on 18 March 2020. Besides a conducive home environment for work, the company plays a huge role in the success of its workers being able to work from home smoothly. If there are crucial files needed on the office servers, but remote workers aren't equipped with VPN access, they wouldn't be able to get them.
JurisTech had anticipated the looming MCO even before it was officially announced, and took steps to prepare and execute a business continuity plan (BCP) detailed by our CTO, John Lim. What John didn't mention though, was how we carried out certain logistics during MCO like the fact that we're continuing to hire new talent, how we have preloaded new employees' laptops with additional software to facilitate remote work, and how someone has to actually hand-deliver those laptops to new hires to ensure that they get it on time.
All that being said, it still pays to know the best practices to follow and trappings to avoid, while working from home. Here are six simple tips Wai Hun shared that day, plus our comments to expound on her points:
1. Set office hours and stick to them.

This is not a holiday, folks. We are still doing our stand-ups and we still have deadlines to meet. The good news of course is that you will not be stuck in the jam and you save hours on the commute.
Life, and work, goes on. For us to retain some semblance of normalcy, and to not disrupt the existing workflow too much, we retained our working hours. A lot of in-office experiences cannot be replicated, like serendipitous encounters with office mates, but synchronous communication is still crucial, to be able to get questions answered and discussions completed, fast. Therefore, we still maintained our regular daytime working hours so that we could work together.
To add to what Wai Hun said, one silver lining amidst this pandemic is that for folks like us fortunate enough to be able to work remotely, we have the opportunity to shave off hours otherwise used for commuting, to spend it on something a little more productive. More on this later.
2. Create a routine and prepare for the day.

That means you still have to take a bath, shower, and dress comfortably to start the day. Don't be in your jammies the entire day. 😉
There is a lot to unpack here, but you should already be in agreement with most, if not all of them.
We are indeed creatures of habit, and habits are important to us as they determine what's your constitution. The saying 'you are what you eat' also applies here as what you do determines who you are. If you want to retain the same productivity level while working in the office, perform the same 'rituals' before, during, and after work. Shower the same way, dress the same way, eat the same way.
Speaking of dressing up, studies have found that the clothes we wear affects a whole range of things including but not limited to, our behaviour, confidence, mood, performance, personality, and even the way we communicate with others. Another way to think of it is this: if you're going to be working from home for a while, why not put your existing work clothes to good use, rather than letting it collect dust?
3. Set up your workspace.

Yes, find a place at home that you can be comfortable in for you to sit, work, focus, sip your coffee, and communicate.
Just like what was mentioned in the beginning, we need the tools of our trades to be able to work productively. The skills, we already carry them with us, but the equipment, we would need to set it up at home the same way we have it in the office. The right mindset to have here is, that your home workstation should be set up with permanence in mind, as working from home may be a new normal for the foreseeable future. Everything you need and have at your office workstation – the ergonomic height of your external monitor, the coffee mug, the printer, the access to office files– should be set up at your home workstation as well. This has a bit to do with habit too; when you're already used to a certain way of working, you'd want to maintain that flow, to know where things are.
4. Take regular breaks.

Have your lunch breaks and coffee breaks but stay productive.
It goes without saying that sleep, rest, and breaks are important. The irony is, the longer you spend time working without any breaks, the worse your productivity will be. Resting actually helps boost productivity the next time you're back at work. Just like the set work hours and routines, you should take your usual breaks such as lunchtime and teatime, at the same times, even at home. This also means that close attention must be paid to the clock. Do not get carried away with work well into the night, now that you no longer need to commute.
5. Communicate!

Now that we don't have face time, we can communicate and update our statuses on electronic channels. Jump on the phone if you need to, or Skype if you are unclear. You don't have to be physically together to have virtual face time.
Communication is so important in any relationship, including working relationships. As mentioned earlier, unfortunately, what we lost from remote work is the lack of chance encounters with office mates you don't usually work with. This is something that cannot be replicated with software. But for work-related communication, we still need to be on top of it. In fact, we might even need to double down on remote communication. Things that are often expressed in person, like quips and appreciation messages, can and should be continued over text, to build and maintain that sense of camaraderie. Our Heroes Training Academy (HTA) team leader, Sheryl, shared her experience on communication and leadership which you can read about, here.
However, it doesn't mean that we should just find excuses to have video meetings all the time, but only when they make sense. The 'Zoom fatigue' we've been hearing about may have been partly due to anxiety over being watched in an otherwise private setting. That, and the overcompensation of organising more video meetings than needed. Video calls are still important as a once-a-day thing when assembling your team for your daily stand-up meeting, but most communication, if it can just be done over a voice call or text, it should.
6. Focus on the positives!

By saving time on the commute, you'll have more time. You can use the time savings and the opportunity to be at home to read a book that you have always wanted to read, or cook your own lunch. Just ensure that you are productive and not sacrificing your work whilst enjoying the perks of working from home.
This expands on the first and second points earlier. Even though you gain a couple of hours by not commuting, you should still 'commute' to work. What we mean by that is, usually when you're commuting to work, you might be listening to podcasts, some music, or an audiobook. You might even be playing some mobile games or learning Klingon on Duolingo. Even though you're no longer commuting physically to work, you should still spend that time in the morning for your rituals, before starting work.
And there you have it. Six work-from-home tips that Wai Hun shared that, if practised well, let us perform just as productively, if not more. In these uncertain times, it helps for us to regain some control and sense of normalcy. While you're at it, also remember to take care, be safe, wash your hands, wear your mask, maintain that social distancing, and lift someone up today.
About JurisTech

JurisTech (Juris Technologies) is a leading Malaysian-based fintech company, specialising in enterprise-class software solutions for banks, financial institutions, and telecommunications companies in Malaysia, Southeast Asia, and beyond.