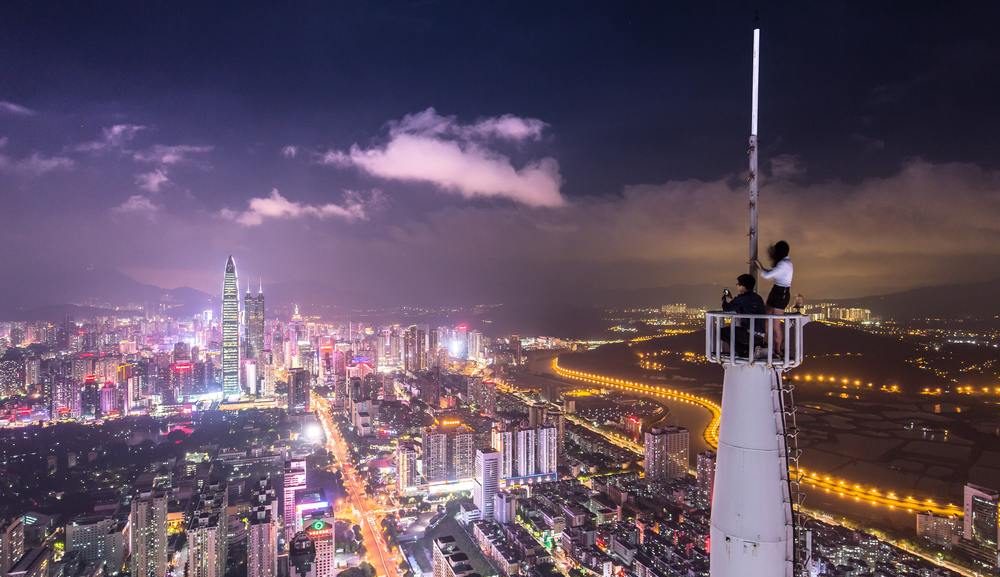 Over the past few months, many countries across the world have experienced different forms of remote work and distance learning. With the COVID-19 pandemic breathing down our necks, businesses are now faced with extremely new challenges. A great emphasis has been placed on the role of digital transformation and how it would help businesses remain relevant.
Amidst the chaos, every cloud has a silver lining. This COVID-19 pandemic might just be the greatest catalyst for digital transformation the world has ever seen! As if someone stepped on the gas pedal of digital transformation and businesses all across the world are embracing technology and accelerating rapidly towards digitisation.
Speaking of digital transformation, China has made a stunning emergence by disrupting many industries across the globe, and now, the world has her eye on China. Over the past decade, China has been very persistent in investing heavily in the R&D of the latest technologies which has now laid the foundations of an exciting prodigy. From once being known as an imitator to now being known as an innovator.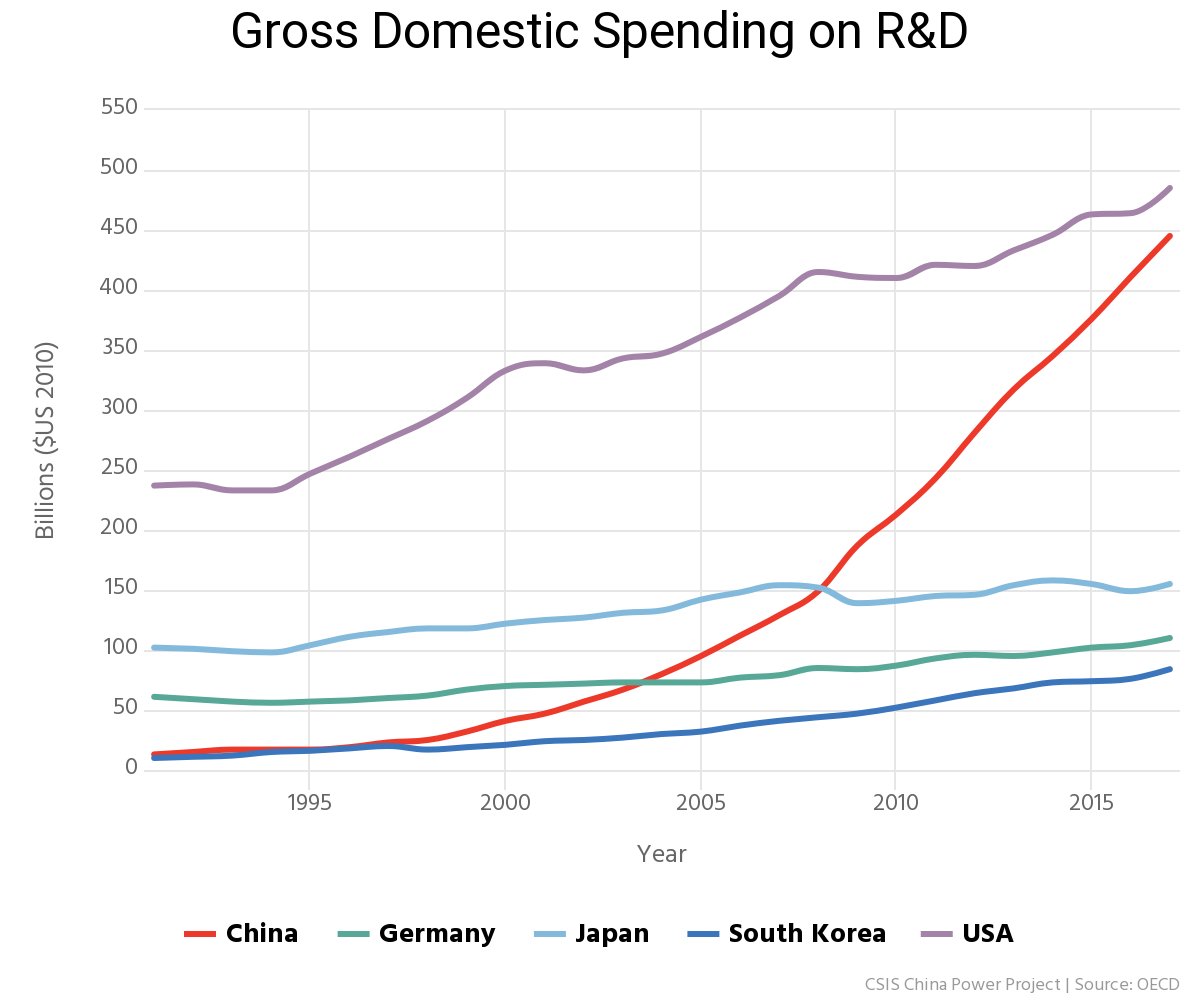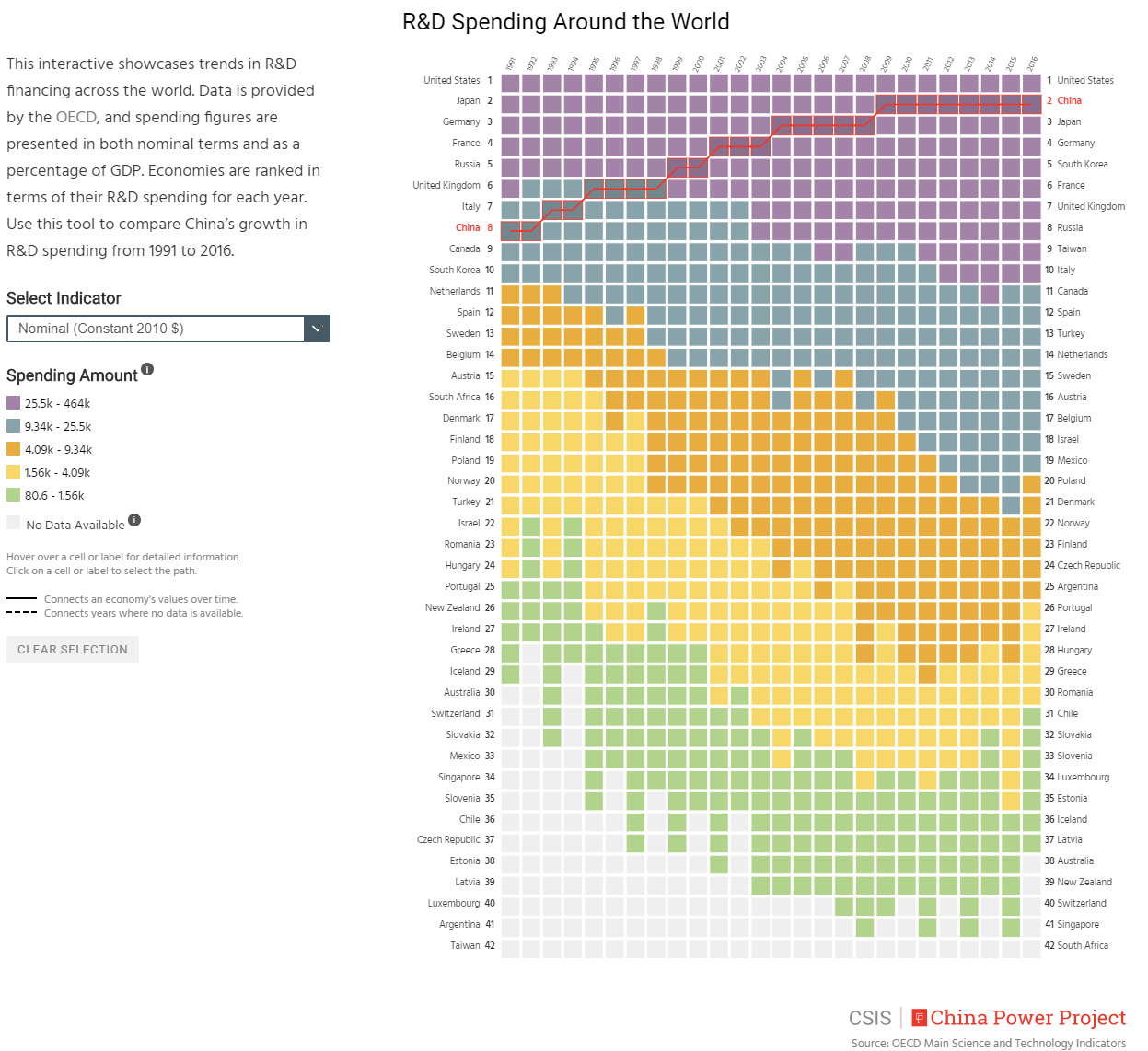 China's R&D spending across the decades
There must be something China is doing right for the whole world to be fixing their eyes on it. So what is China doing right?
China created a conducive environment to nurture digital transformation initiatives
As digital transformation is directly tied to agility and innovation, China's fast-evolving landscape has created an environment for digital transformation for all industries to take place.
Innovation has become a top priority in China and the Chinese government has implemented a number of high-profile initiatives in its economic planning. One of the initiatives is "Made in China 2025", a plan announced in 2015 to upgrade the manufacturing capabilities by tapping into new and advanced technologies and becoming a high-end producer of goods in 10 key sectors.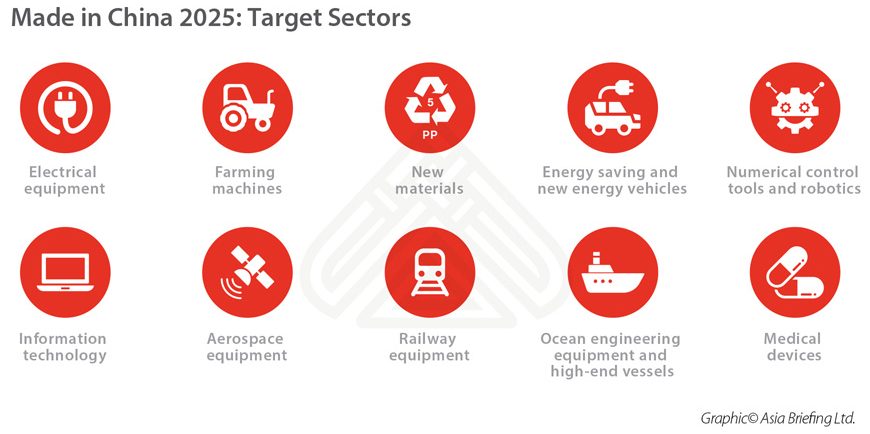 Furthermore, The State Council of China released the "New Generation Artificial Intelligence (AI) Development Plan" in July 2017. It is a strategy to build a domestic AI industry worth nearly USD150 billion in the next few years and to become a global innovation centre in AI by 2030. "We need to speed up building China into a strong country with advanced manufacturing, pushing for deep integration between the real economy and advanced technologies including the internet, big data, and artificial intelligence," said Chinese president Xi Jinping. (South China Morning Post,2017)
Lastly, China is set to release a new and ambitious plan this year called "China Standards 2035". – a plan to write global standards of the next generation of technologies, from telecommunications to AI. This is a move that could have enormous implications for tech industries worldwide and the world is anticipating what China has up her sleeves.
Looking at these great initiatives, the Chinese government is at the helm of moving the country towards digitisation and it is evident from its spending in R&D. Based on the European Commission website published in 2017, the R&D department in China spent about USD280 billion, which is 2.12% of the country's GDP and representing 20% of the world's total R&D expenditure, (on the same level with Europe that has 34 countries) having a significant R&D investment growth rate exceeding that of the US and the EU. Its initiative and spending has created an environment to spur entrepreneurship and birth digital native companies.
Over the past decades, tech innovators – Baidu, Alibaba, and Tencent – were the ones that built the momentum of digital transformation. Up till today, that momentum is still going strong as their use cases continuously sparked, inspired, and influenced others, creating a new wave of digital transformers rising within China. Over the past several years, companies such as Didi Chuxing, ByteDance (TikTok and Toutiao), RED (Xiaohongshu), and Meituan-Dianping got to taste a piece of the pie from the wave of digitisation. Now, even traditional businesses in China are shifting towards a digital-first, growth mindset to scale.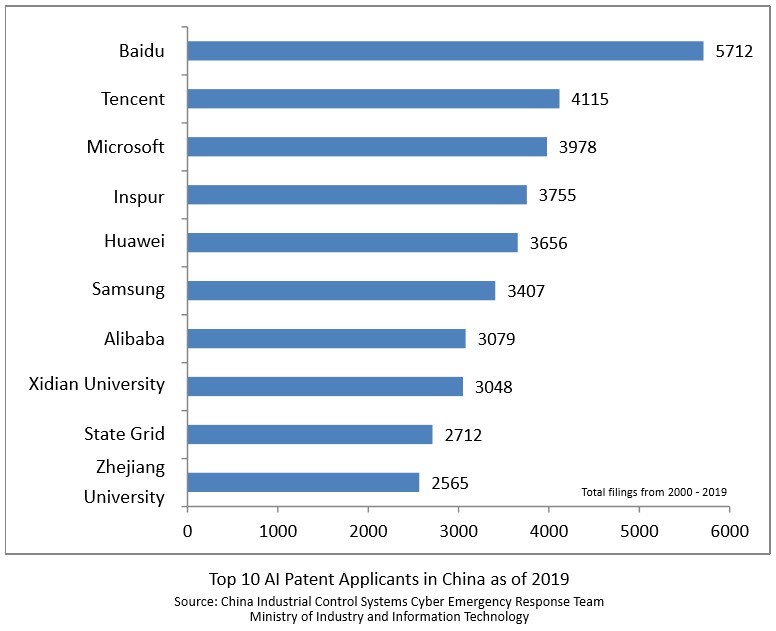 Due to the country's conducive environment for digital transformation, China is still advancing and taking advantage of its latest technology to combat COVID-19. Regardless of the ongoing pandemic, it is still ahead of the digital transformation game. For example, the appearance of China's first-ever entirely robot-led ward, transformation of agriculture drones repurposed for disinfecting public spaces, and special facial recognition technology accurately recognising people even if they are masked. To take things one step further, China even created its own digital currency, bringing it a step closer to becoming the world's first major monetary authority to issue its own digital tender, according to Bloomberg News.
China driving digital transformation powered by customer experience and modern marketing
According to Forbes, Chinese companies place emphasis on digital transformation in modern marketing and customer experience to make it better and more appealing. (83% on customer experience, 58% in digital marketing, and 75% in e-commerce initiatives.) The increase of digitisation forces businesses to rethink their operations and become more customer-centric.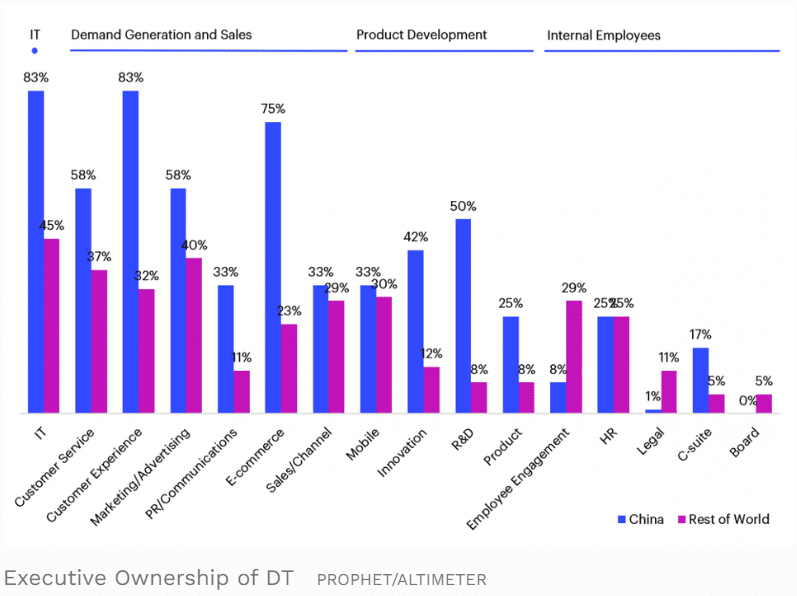 Riding on the advantage of having a large home market of digital-native consumers, China is able to scale and drive rapid commercialisation of digital business models. For China's consumers, the intangibles such as speed and convenience supersede physical assets. Hence, with all the ongoing digital transformation talk, businesses are led to adopt all sorts of technologies right from the manufacturing stage, all the way to the marketing front. These technologies maximise the potential of every production process, improving labour productivity, and, consequently, develop better e-commerce strategies for a more wholesome customer journey. That being said, Baidu, Alibaba, and Tencent, the three aggressive, giant internet companies are touching every aspect of their consumers' lives through their multifaceted and multi-industry digital ecosystems.
Furthermore, brands are transforming the way they market their products.  Brands are aware that spending billions of dollars on traditional marketing or creating clever digital campaigns alone are not enough to capture today's consumers. They recognise the importance of being customer-centric in order to unlock business potential and drive growth. For instance, Alibaba took advantage of the Chinese consumers' mobile-first behaviour and made its e-commerce platforms mobile-centric. Alibaba also provided fantastic engaging shopping experiences with great creative content like online games and interactive shows that will drive consumer engagement. A great example is the star-studded concert in Shanghai's Mercedes-Benz Arena watched by millions of online viewers that kicked off Singles' Day 2019 and helped put consumers in the mindset for some serious spending. Its 24-hour Singles' Day shopping blitz hit a record of CNY268.4 billion (USD38.4 billion) in 2019, that is more than 2.2 times the US sales of Black Friday and Cyber Monday, combined. To top that off, 90% of sales on Singles' Day in China happened via mobile devices, driving the digital landscape of China. China has certainly created a 5-star top-notch customer experience.
The rise of domestic tech players driving the boom of China's digital economy
In China, leading organisations are taking a more proactive, rather than defensive, role using digital transformation in pursuing growth and performance. China's dynamic expanding digital ecosystem, to a large extent, has been propelled by the largest internet players. In 2016, Baidu, Alibaba, and Tencent provided 42% of all venture capital investments in China. However, China's digital ecosystem today is spreading beyond the big three, although Baidu, Alibaba, and Tencent have, without a doubt, been powerful enablers in building a rich digital ecosystem.
Other domestic tech players are rising up and also building their own digital ecosystems. Xiaomi took 7 years to go from a startup phone manufacturer to one of the biggest tech giants in China. How did it scale up so quickly? In 2013, the company made big bets on the internet of things (IoT). Instead of building products in-house, Xiaomi invested in various smaller technology companies that have the capability to build different types of IoT products connected to its ecosystem. According to TechCrunch, most of its investments aim to generate strategic synergies, whether it is to diversify its product offerings or build up a library of content and services to supplement the devices. Due to its strong digital strategy and implementation, Xiaomi was able to build an ecosystem to amass a strong loyal fan base ("Mi Fans"). Through its own managed community forums, the "Mi Fans" often meet online to discuss the latest products and even chat with the company's engineers to share product feedback. Xiaomi's open innovation through partnership, outsourcing, and its "Mi Fans" base has created a digital ecosystem greatly contributing to the digital economy of China.
Traditional domestic companies have also stepped up to follow the trend to expand into connected products and services on the back of their core businesses. Ping An Insurance, known also as Ping An of China, holds USD107 billion in gross premium income in 2018 and is considered to be China's biggest insurer. It started off as a property and casualty insurance company but has now diversified its business into life insurance, banking, asset management, brokerage services, and private equity investing. In order to transform itself to be a diversified financial conglomerate, Ping An invests 1% of its revenue into R&D, which is 10% of its profit every year. For 10 years, it invested into new technologies of AI, blockchain, and cloud computing to support the building of its five ecosystems which are financial services, healthcare services, automotive services, real estate services, and smart city services. Now, more than 576 million users and 100 Chinese cities are connected to at least one of its ecosystems. Ping An's significant technology capabilities have supported other companies in its digital transformation journey, in other words, driving the boom of China's digital economy.
Digital disruption is accelerating, and businesses need to be agile to respond rapidly. Our view and mentality towards digital transformation are important. Tech giants in China view customers' problems as opportunities for them to innovate, improve, and better their customers' lives.
So, start gearing up and have all systems go towards digitisation. Embrace disruptive technologies from AI and machine learning to mobile platforms. Innovate dated and fragmented customer journeys of yesterday using cutting edge technology empowered with real-time customer insights. Digitise your operations based on a solid transformation programme. You see, digital technologies are transforming the economy so quickly and many businesses are unprepared for it. A comprehensive and structured transformation programme can largely impact your business. How can you create an environment of speed and convenience for your brands to scale? How can you deliver more personalised customer experiences that ultimately drives customer loyalty and business growth?
"It is not the strongest of the species that survives, nor the most intelligent that survives. It is the one that is most adaptable to change." – Charles Darwin
So what are you waiting for? Start your digital transformation journey now!
About JurisTech

JurisTech (Juris Technologies) is a leading Malaysian-based fintech company, specialising in enterprise-class software solutions for banks, financial institutions, and telecommunications companies in Malaysia, Southeast Asia, and beyond.

Juris Access enables you to achieve your digital transformation goals. We want to help your business to be agile in adapting to a new disruptive landscape. We enable you to build an environment for your customers to experience a wholesome digital journey on your platform. Find out more at https://juristech.net/juristech/juris-access/.
References:
https://www.forbes.com/sites/briansolis/2019/06/26/the-state-of-digital-transformation-in-china/#77114f0c2577

https://www.mckinsey.com/~/media/mckinsey/featured%20insights/China/Chinas%20digital%20economy%20A%20leading%20global%20force/MGI-Chinas-digital-economy-A-leading-global-force.ashx