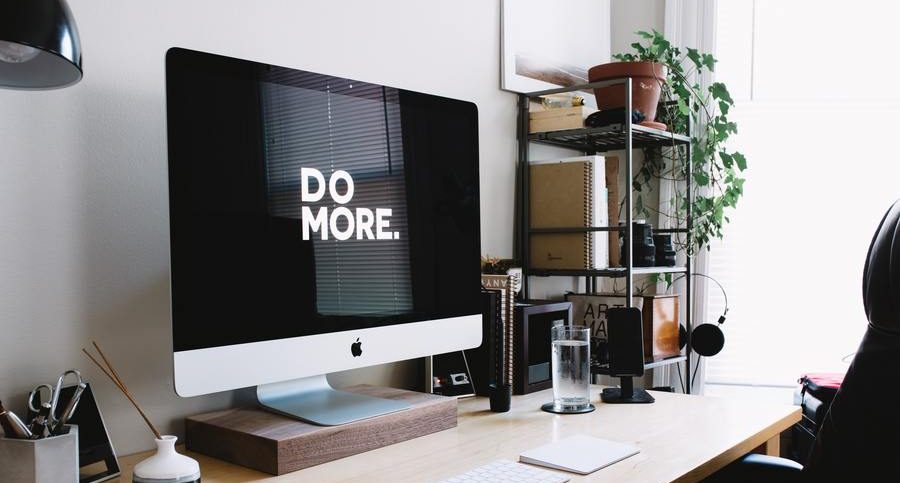 Hey there! Nice to meet you, You, and YOU for the first time. Do you know that you have access to the largest community? I have always been amazed by the simple fact that we are now communicating, merely because we are all digitally present. With 4.57 billion users and growing, 3.5 billion searches per day (and increasing rapidly as I am writing this), the internet community is about 59% of the world population! Who does not want a piece of this cake!
With the huge amount of data being generated and transmitted over the internet, organisations who do not have a digital presence are under increasing pressure to change and adapt to the digital age of customer acquisition and retention. For organisations with a digital presence, many have sought to utilise the immense amount of data present online to improve and enhance their business processes.
Having a digital customer onboarding platform that is uniquely designed for your business enables you to capture customers from their first touchpoint to closing the deal, and at the same time having a backend engine to elevate the process of onboarding potential prospects. Let me further elaborate on a few beauties that having a digital onboarding platform can provide to most businesses.
(i) Having that digital presence makes yourself searchable. Out of the 3.5 billion daily searches mentioned at the beginning of this article, you would definitely want to squeeze your way through and appeal to your potential customers throughout their buying life cycle.
Just imagine a scenario where you are a business owner providing vehicle loans to customers interested in getting a new vehicle. The typical process is to perhaps distribute flyers, put up physical banners, and have resources ready over the counter to serve walk-in customers and assist them in completing their loan application for their dream vehicle.
With a digital onboarding platform, it gives you the capability to create multiple touchpoints to engage with your customers. To have a direct call to action rather than a stagnant website with details, is a plus point for you. For instance, creating an 'apply loan now' link to appear on relevant vehicle marketplaces, vehicle resellers, or even your own corporate website. Moreover, you can also increase customer touchpoints by generating QR codes to be promoted on digital campaigns, blasting out communications through multiple channels, and the list goes on.
You should take the leading advantage to create brand awareness, by constantly appearing and reminding your potential customers about your services even before the customer decides on the vehicle he/she is getting!
(ii) Personalise your customer's experience. Digital customers are definitely not the most patient customers you will find. Customers can easily drop off at any point throughout their purchase or application process. Businesses should be looking into providing the simplest process for customers to achieve their intended goals.
You see, it should not take 10 steps for a customer to apply for their ideal loan package when they can do it in 5 steps. You can simplify the customer experience with minimal disruption. Starting by understanding the business niche, observed through the lens of your customers, and using this knowledge to create a digital ecosystem that is so seamless, it will win you impactful word-of-mouth reviews and referrals from your customers.
How do we achieve that, you would ask? Former CEO of HP, Carly Fiorina once said, 'The goal is to turn data into information, and information into insight'. With digital platforms and unlimited data sources, you can now learn about your potential customers and intuitively recommend only the necessary products or services your customer would likely fancy. Weed out other distracting options, cross-sell related products at the right time, and seal your deal in a way that your customers would think that you are psychic!
Customer experience does not stop only at providing options and personalised recommendations. The process itself has to be simplified with automated functionalities that reduce hassle, time, and costs. By onboarding your customers digitally, information that is required from different customers for different purposes can now be customised and catered closely to their needs. For example, for a customer applying for a loan, businesses can leverage on data that are available on public sources to instantaneously auto-populate, calculate, and score their customers. In addition, tracking of updates and reminders can be automated as well. With the right digital tools, we can now serve our customers like kings and queens!
Businesses have to keep themselves updated about what worked and what did not. so that they can reflect on their weaknesses and build on their strengths. With artificial intelligence (AI) capabilities, businesses can now process huge loads of data around the clock (even when we are not working), gaining analytical insights before making informed decisions.
(iii) Converting operational costs into a key competitive advantage. The only constant is change. Digital transformation has been affecting the ways employees contribute to their organisation, and it is through adapting to change that you will remain relevant and competitive. Let us look at a few optimistic views of tech-enabled panaceas that reduces your operational costs and how it can serve as your key competitive differentiators.
By closely analysing the operational day-to-day tasks, we can easily identify the routine and repetitive tasks that can be converted into automated tasks done by digital solutions. For example, a digital onboarding platform can pre-screen for the right customers before assigning them to suitable officers. As your customer list grows, assignment of cases can be automated with an element of gamification to assign the right cases to the right agents. This will not only boost employees' efficiency but will also increase motivation as they will be getting better leads.
Apart from off-loading some of the routines and repetitive tasks, employees are now geared towards analytical and decision-making tasks. You can further enhance your employee experience and reduce possibilities of human errors, by embedding AI technology into the digital onboarding journey. Instead of having your employees manually screen through the profile of each of the customers, why not get a helping hand of AI technology to calculate the possible risk, detect possible fraud, make informed predictions, and instantaneously trigger necessary alerts for corrective actions?
Bring your digital journey to life with Juris Access, a digital onboarding platform with straight-through processing (STP) capabilities that comes with all the aforementioned 3 beauties: enabling your business with digital presence, personalising your customer experience easily even if you are from a non-technical background, and winning you that key business differentiator with embedded AI technology.
Juris Access is a collaborative digital onboarding platform that enables businesses to onboard potential leads and multiple 3rd parties to work seamlessly in a single platform. Its omnichannel nature allows financial institutions to provide prospective customers with full access to the suite of available products through multiple digital mediums, including the web, mobile, merchants, social networking sites, and even chatbots.
It is also not just a webform, but a web-based integrated platform that can connect seamlessly with other JurisTech solutions, existing systems including credit bureaus, and optical character recognition (OCR) applications through its web API to perform complex backend processing. Now, anyone can submit and manage an application from their mobile devices anytime, anywhere, in minutes instead of days, and best of all, without human intervention!
With the option of human-free intervention, customer onboarding can be personalised and fully automated with a turnaround time that exceeds the industry average. Embedded with AI technology, it takes merely minutes to screen a new customer, score and approve them, and before you know it, the loan application is ready to be disbursed!
Now, at the end of me writing this article (with a little procrastination in between for inspiration), I went back to check on the internet live stats, and the number of searches on the internet has increased to 4.3 billion in just a few hours! We believe with JurisTech, we can now greet and onboard the rest of the internet community with your own digital onboarding platform!
Getting into the digital bandwagon is an ongoing, ever-changing process. Whether your organisation is about to embark on digital transformation, or has experience in the field and would love to explore the ever-changing digital onboarding realm, JurisTech has the capability to bring you the right people with the right skills to build you the right platform, to reap the above beauties by digitising your onboarding process!
About JurisTech

JurisTech (Juris Technologies) is a leading Malaysian-based fintech company, specialising in enterprise-class software solutions for banks, financial institutions, and telecommunications companies in Malaysia, Southeast Asia, and beyond.

Juris Access enables you to achieve your digital transformation goals. We want to help you help your customers experience a wholesome digital onboarding journey. Find out more at https://juristech.net/juristech/juris-access/.
References:
Internet Live Stats – Internet Usage & Social Media Statistics. (n.d.). Retrieved May 22, 2020, from https://www.internetlivestats.com/