Here at JurisTech, we have the fortune of collaborating with numerous teams in our artistic endeavours. Our abilities to be cross-functional and inter-disciplinary create endless possibilities of what we can imagine and bring to life.
The Picasso Lab is the rockstar team at JurisTech that focuses largely on the User Interface (UI) and User Experience (UX) of things. In a few words, UI is the visual and interactive representation of a product and UX is the focus on the entire user journey when using a product. The two are equally important and that is why they are the bread and butter of Picasso Lab.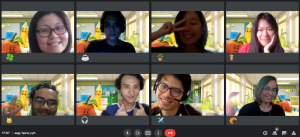 the faces behind Picasso Lab
Behind the incredible JurisTech solutions are teams of creative and innovative professionals who keep our solutions evolvingly relevant to empower businesses to succeed and individuals to achieve their goals. Picasso Lab consists of many parts that make up the creative engine that contribute to a solution's success. The team is represented by a few areas of speciality. They are visual design, interaction design, UX research, UX design, information architecture, front-end development, UX writing and usability analyst, which are all predominantly driven by empathy. This allows the team to explore the breadth and depth of the visual and emotional effects that our solutions have on users.  
These talents come from various backgrounds. Not all of us originate from the design world, but we make up a terrific team that takes on different roles to make splendid solutions. JurisTech is one of the rare organisations that take bold chances because they recognise potential and believe in passions.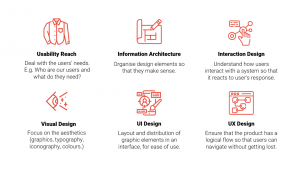 At Picasso Lab, we rarely do things the same way. Our approaches are user-centric, and each product is unique to its group of audience. Our scope of work is very extensive, and we have fun reinventing ways of working and getting around the routes of ideating where we can go boundless with concepts, creating exciting prototypes and jazzing up themes and tones for a personal touch. We dabble in a myriad of tools, apps, devices, frameworks and libraries that are not only "just in" but also "matured and proven", which are integral to quality output.
Our creative process includes, but is not limited to the adoption of design thinking, Agile methodologies, ideas jamming, and journey mapping. With so much to tap into and to experience, it's a delight that we also get to offer consultation services and build platforms to help clients increase their organisation's credibility. We have had the fortune to immerse in creating not only pleasantly usable but also aesthetically delightful solutions for our clients. To date, we have created seamless customer journeys for major financial services providers and multinational luxurious vehicle manufacturers, transforming the way they do business.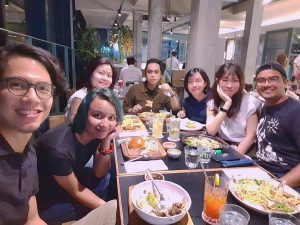 The Picasso Lab is just one of the many amazing teams at JurisTech that work tirelessly to continuously build better versions of our solutions. We don't settle and are already tapping into new areas that can complement our ambitions to be stronger advocates for users of our solutions. Surely, exciting times are ahead!
About JurisTech

JurisTech (Juris Technologies) is a leading Malaysian-based fintech company, specialising in enterprise-class software solutions for banks, financial institutions, and telecommunications companies in Malaysia, Southeast Asia, and beyond.