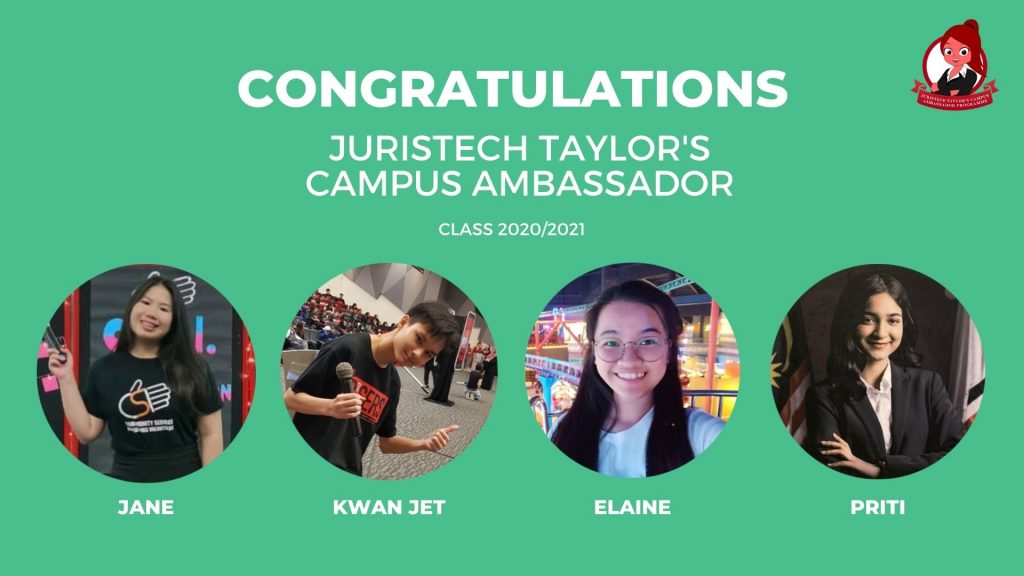 Our campus ambassadors of class 2020/2021 from Taylor's University have completed the JurisTech Campus Ambassador Programme with success! We have seen them grow from strength to strength bringing value as a leader and a team player.
The JurisTech Campus Ambassador Programme is a 12-month programme. Students were carefully selected for the year-long student development and mentorship programme as JurisTech Campus Ambassadors will not only get to develop and polish their skills with us but gain various other opportunities as well.
The opportunities include:
Welcome and orientation day.

Read more.

Fast-track job application for full-time positions and internship placement.

Fireside chats with CEO and co-founder See Wai Hun and industry leaders.

Read more.

First dibs on exclusive JurisTech events and training programmes.

Receive mentorship and job shadowing industry leaders.

Read more.

Enhance leadership and event management skills.

Shape personal branding and identity to improve future employability.
Let's hear what our JurisTech Campus Ambassadors have to say about the entire programme!
JurisTech Taylor's Campus Ambassador Class 2020/2021 – Our Journey
Our four amazing campus ambassadors successfully conducted and supported events that impacted their community at Taylor's University. Through these series of events, JurisTech was able to give back to the community and also bring greater awareness to our brand and the fintech industry to the next generation of leaders.
Mastering résumé / CV campaign
Students were able to submit their résumés and CVs to gain useful tips and constructive feedback from industry leaders . It is extremely crucial for fresh graduates to have résumés / CV that captures the attention of employers. Through this campaign, the Taylor's campus ambassadors educated their peers to master the art of writing a résumé / CV and received an overwhelming response from participants.

The JuriSeries: Future Vision
A series of insightful written content and videos on their Instagram page (@taylorsjuristechambassadors) to help students chart out their career vision.
The JuriSeries:
Your Road Ahead:

Provide students with guidance on how they can make the right decision when choosing their future career path.

Interview Tips 101:

Useful interview skills and tips when applying for a job.

Essential Graduate Skills:

Essential skills that employers are looking for when hiring potential employees.

Words of Wisdom:

Words of wisdom from industry leaders.
Hunt 4 Skills – Fundraising drive
The Taylor's Campus Ambassadors partnered with Volunteer 4 Impact Club and supported their fundraising campaign to nurture underprivileged children aged 9 to 16 with essential life skills. For example financial literacy, basic computing skills, social skills, personal health and well-being, legal awareness, and mindfulness, that is, to enable them to make informed and effective decisions in the future. The Taylor's Campus Ambassadors provided resources in terms of CV and Résumé writing tips, as well as, career tips.
The Taylor's Campus Ambassadors were invited as guest speakers to provide tips and tricks in writing a CV/Résumé to high school and university students, including fresh graduates.
On 29 September, we had the closing ceremony to congratulate our Taylor's Campus Ambassadors – Priti, Elaine, Jane, and Kwan Jet, for successfully graduating from the JurisTech Campus Ambassador Programme. It was really heartwarming to hear what our ambassadors had to say about their journey. From strangers to now becoming friends, they work cohesively as a team, spurring one another to be better versions of themselves.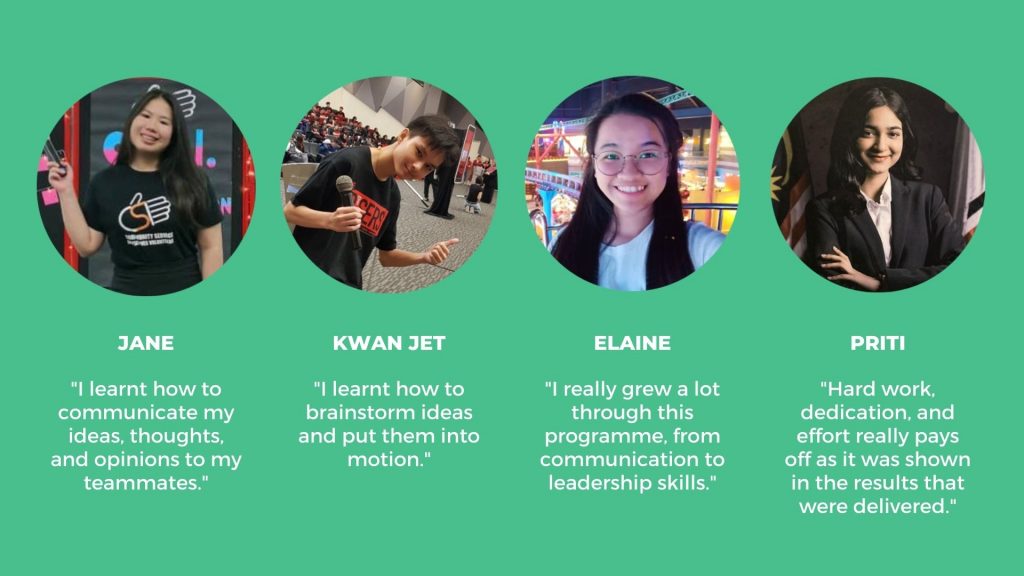 "Thank you for your commitment to this programme and for all the activities that you did for us. I hope you and that you learnt something. I really appreciate that you volunteered to be part of us." – See Wai Hun, CEO of JurisTech

"Thank you for becoming our ambassadors. I really hope you had some key learning points and the experience you gained will benefit you in your future endeavours." – Naaman, COO of JurisTech
We hope you have created long-lasting memories with one another and with JurisTech. We wish you all the best in your future endeavours!
Visit @taylorsjuristechambassadors on Instagram to check out their latest events! To know more about the JurisTech Campus Ambassador Programme, reach out to us at contact@juristech.net.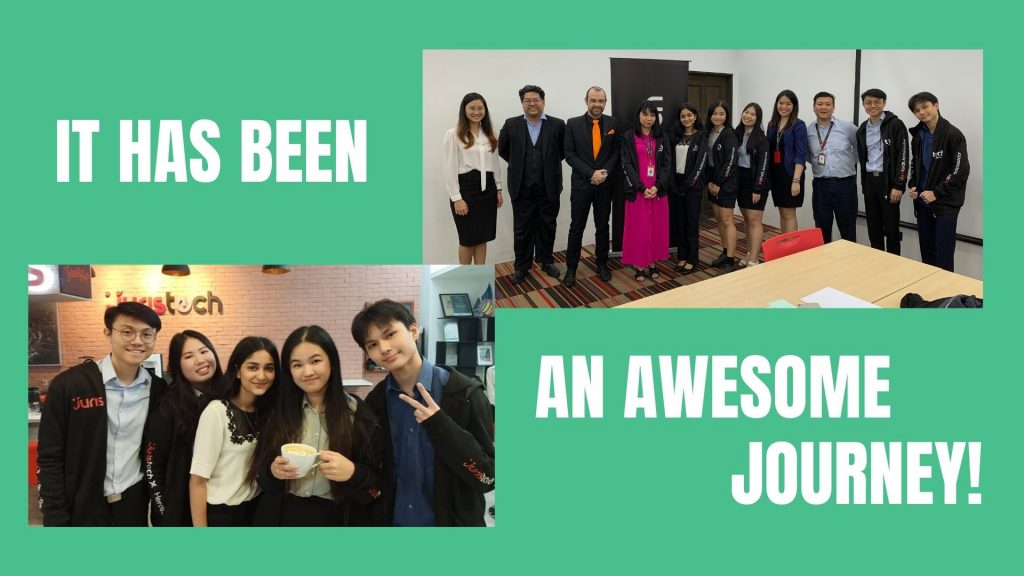 About JurisTech

JurisTech (Juris Technologies) is a leading Malaysian-based fintech company, specialising in enterprise-class software solutions for banks, financial institutions, and telecommunications companies in Malaysia, Southeast Asia, and beyond.

We nurture our culture by practising our GECO core values: Growing Heroes, Making Excellence Happen, Customer First, and Opening Up. We believe in investing in employees' personal growth and career development. We also want to expose graduates to the tech scene and upskill talents from various industries. (So, if you are interested in tech, we want you!)

Send in your résumé to hr@juristech.net.