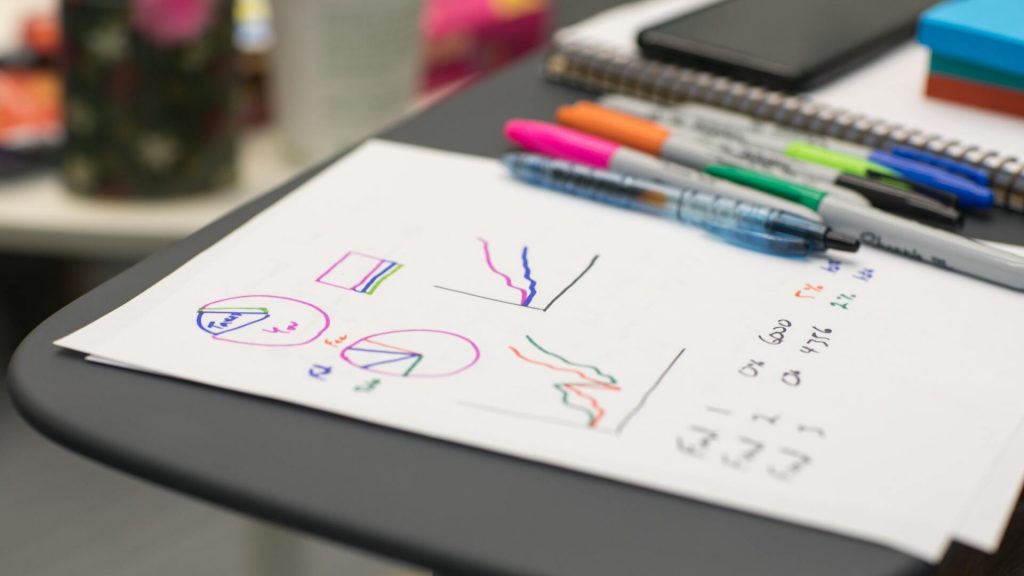 The business world today is inundated with data. Data is so valuable that everywhere you turn, people are openly or secretly collecting your data. However, it's not about the data, but how you use the data. That is where analytics comes in! The person who knows how to utilise this technology and effectively manage their data and its quality will have a considerable advantage over competition.
According to Gartner, 65% of B2B sales organisations will transition from intuition-based to data-driven decision making, using technology that unites workflows, data and analytics, by 2026.
The challenge
Reading about implementing data and analytics in our organisation and truly implementing and pushing for it are two very different things. Technology is moving at a rapid rate and the data analytics landscape is constantly evolving.  Right now, some organisations are still trying to grasp yesterday's data analytics tools while today, more advanced analytic tools and terminologies are emerging.
Furthermore, what is poised as a major challenge in this data overload world is that many still struggle to visually represent the data in a way that maximises their business value. All the more when it comes to decisions and planning for the future. Besides having your gut instinct, exploiting data and analytics is the way to go.
Business value focus
First thing first, analytic initiatives must begin by focusing on the business value. Innovations in analytics technology have increased the automation of various analytics tasks. Oftentimes, we focus on data-first and technology-centric solutions neglecting whether it really gives real business impact or drive transformation. We need to first understand and come out with measurable business values. Only then can you thoughtfully align your analytics work with these objectives in mind. With it, you will be able to exploit your data and analytics by not only widening the breadth of its capabilities but narrowing the focus in churning the right data to produce meaningful insights for key decision-making.
Get the data and analytics working for you
Too many decision-makers still overlook the data insights delivered to them. Why so? It could be how the data insights were presented to them. In many cases, even where the insight does spark interest, it may lack the context required to drive a decision. Hence, being able to visualise and extract the right metrics and insights that focus on the most important outcomes for your business will help you to be far better equipped. It gives you context and makes your data analytics more accessible. So, be sure to have the right data visualisation output you need. It could be having well-designed analytic dashboards, making sure there is an interactive data visualisation functionality, utilising augmented analytics, or using data storytelling with infographics.
If your organisations have lower levels of data literacy than others, I guess it's high time to provide the right training that will help boost your efforts to become a more data-driven organisation. Then, embed analytics in your organisation's day-to-day workflow and adopt good practices around data visualisation and analytics. Do what you need to put data and analytics to work for you. It can and will impact your return on investment.
Start understanding and diving into advanced analytics technology
Of course, the pandemic has compelled more people than ever before to work and do their daily life routines online. With it, forcing many of us to digitise everything a customer touches. This resulted in more data being generated which inevitably means more insights if processed systematically. To capitalise on the endless opportunities data has to offer, data has to be used and not just kept. Using the old traditional methods won't bring you far and you might not be fully squeezing every ounce of information and insight from your data if you stick with the old ways. 
Thankfully, we now have access to advanced analytics technology. Many organisation leaders struggle to leverage advanced analytics capabilities because it seems all too complex. However, that technology gives us the ability to forecast trends and predict success, which is one of the most complex business decision-making – determining the future.
To solve such a complex business problem, we have predictive analytics addressing "what is likely to happen?" and prescriptive analytics, quoting Gartner, addresses "what should be done?" or "what can we do to make ____ outcome?". Coupling both predictive and prescriptive analytic tools, you can now make quick, accurate, and sound decisions to assess complicated and time-sensitive matters. For instance, credit risks, responses to marketing offers, freight costs, or equipment failures.
Be smart and work smart
Time and tide wait for no man. Get your business values right before jumping onto the shiniest item on the shelf. Once you have that in place, make your data and analytics work for you. Last but not least, start understanding and diving into advanced analytics technology. They are here to stay. It's time to move towards knowledge-based decision-making using data and analytics as facts to back up your decision instead of solely basing it on intuition, especially when making critical business decisions.
You need to stay abreast with the ever-changing landscape to make bold decisions and remain prepared to pivot and transform. Be open and as JurisTech's CEO See Wai Hun likes to say, "let the data tell you the story."
About JurisTech

JurisTech (Juris Technologies) is a leading Malaysian-based fintech company, specialising in enterprise-class software solutions for banks, financial institutions, and telecommunications companies in Malaysia, Southeast Asia, and beyond.

Juris Mindcraft: Effortless AI for Intelligent Business Decisions

Juris Mindcraft uses advanced machine learning techniques to learn from historical data and recognise patterns to build powerful predictive and prescriptive AI models. Taking into account non-traditional data sources. Juris Mindcraft has adapted its scoring model to target the unbanked. A great solution for alternative credit scoring to assess customer's creditworthiness more accurately.