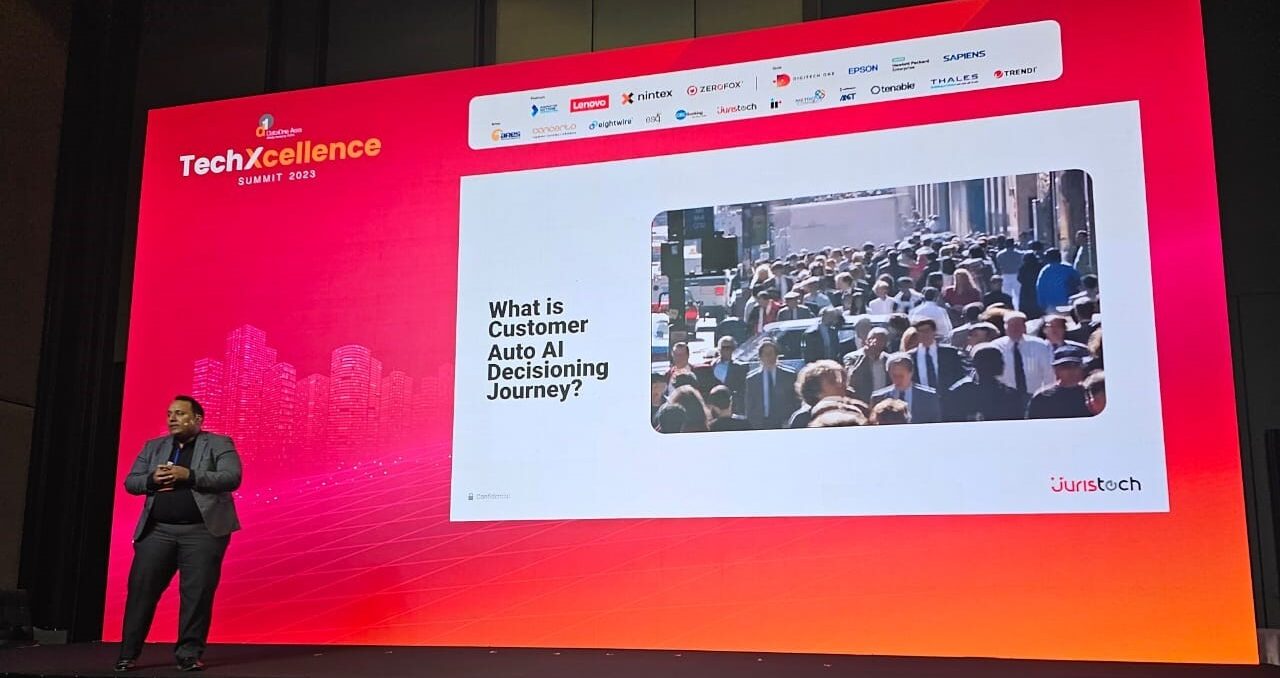 In a significant stride towards fostering technological convergence and advancement, JurisTech recently made a resounding impact at a recent tech summit in Thailand, themed "Harmonizing with the Future." The summit, orchestrated by DataOne Asia, unfolded its insightful proceedings at the Okura Prestige Bangkok on the 11th of October 2023. Drawing attention to pivotal technological sectors such as AI trends, Cybersecurity, and ESG (Environmental, Social, and Governance), the event drew a crowd of 250 enthusiastic attendees, eager to explore the imminent avenues of tech integration and innovation.
Central to the event's discourse was the esteemed presence of Sadish A/I K Suryanarayanan, Regional Director of JurisTech. With a profound understanding of the intricate interplay between technology and financial services, Sadish's presentation on "Enabling Digital Convergence on Customer Journey Using Automated AI Decisioning" sparked a dynamic dialogue on the intricate facets of AI decision-making and its transformative potential within the fintech landscape.
In his illuminating address, Sadish delved into the multifaceted challenges that often impede the seamless adoption of AI decisioning processes. He irradiated the audience on the importance of cultivating a bold digital vision, fostering a Strategic AI Decisioning Framework, and harnessing inherent business capabilities. He highlighted these points as the foundational steps toward embarking on a transformative customer AI decisioning journey. His insights provided a comprehensive roadmap for organisations seeking to navigate the complex terrain of AI integration while maximising their operational efficacy and customer-centric approach.
Moreover, Sadish's explanation on decisioning across the credit lifecycle shed light on the intricate mechanics of leveraging AI-powered systems to streamline and optimise credit processes, thereby empowering financial institutions to make informed and efficient decisions across diverse stages of the credit lifecycle. His emphasis on the critical role of AI in facilitating informed decision-making within the financial sphere resonated profoundly with the audience, underscoring the transformative potential of AI technologies in fostering a sustainable and secure financial ecosystem.
Of particular significance was Sadish's discourse on the imperative of hyper-personalisation within the context of customer-centric AI decisioning. Through a compelling narrative, he expounded upon the pivotal role of hyper-personalisation in enhancing customer engagement and fostering enduring customer relationships. By elucidating the transformative impact of hyper-personalisation on the customer journey, Sadish reinforced the need for organisations to prioritise personalised customer experiences. This would be set as a cornerstone of their AI integration strategies, underlining the profound impact of personalised services in fostering long-term customer loyalty and retention.
JurisTech's participation in the tech summit in Thailand heralded a new era of innovation and integration. It emphasised the company's commitment to spearheading transformative advancements within the fintech sector. As the realms of AI, cybersecurity, and ESG continue to shape the contours of the global technological landscape, JurisTech's insightful contributions at the summit serve as a testament to the company's unwavering dedication to fostering technological convergence and ushering in a future defined by innovation, sustainability, and customer-centric excellence.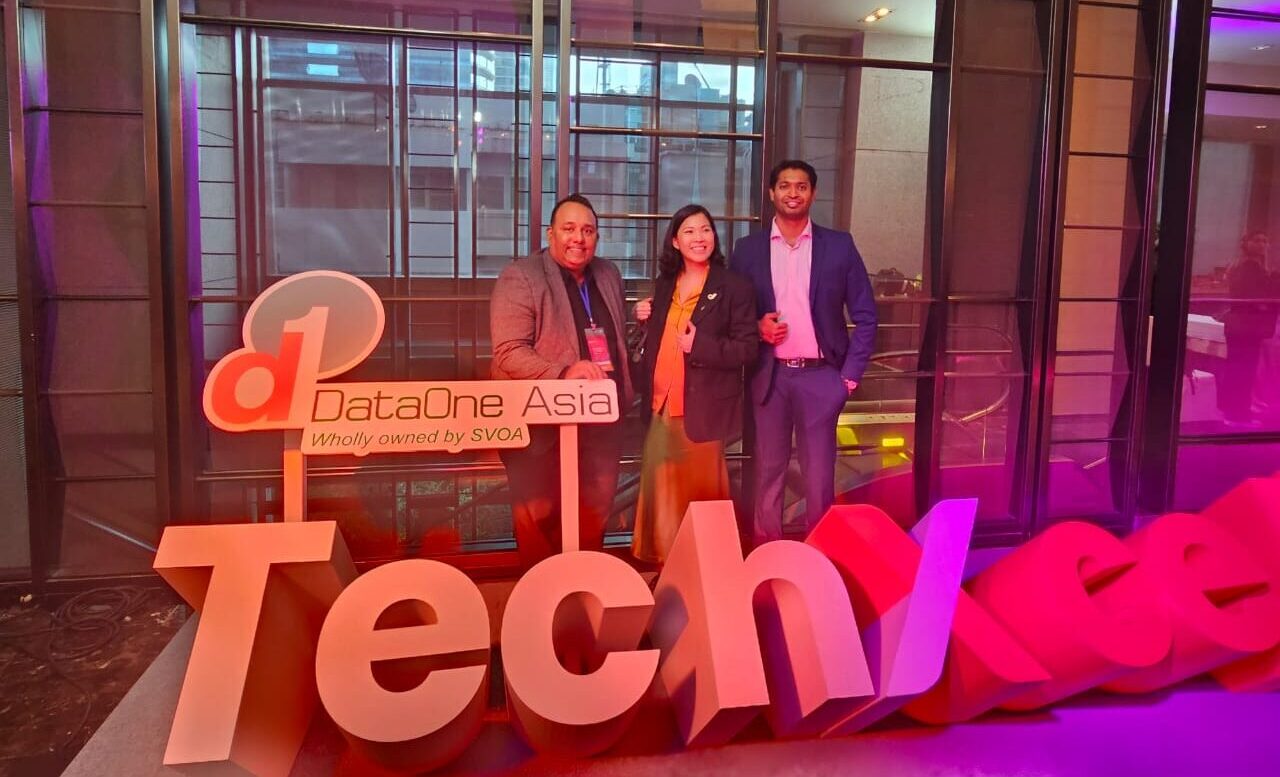 About JurisTech

JurisTech (Juris Technologies) is a leading Malaysian-based fintech company, specialising in enterprise-class software solutions for banks, financial institutions, and telecommunications companies in Malaysia, Southeast Asia, and beyond.