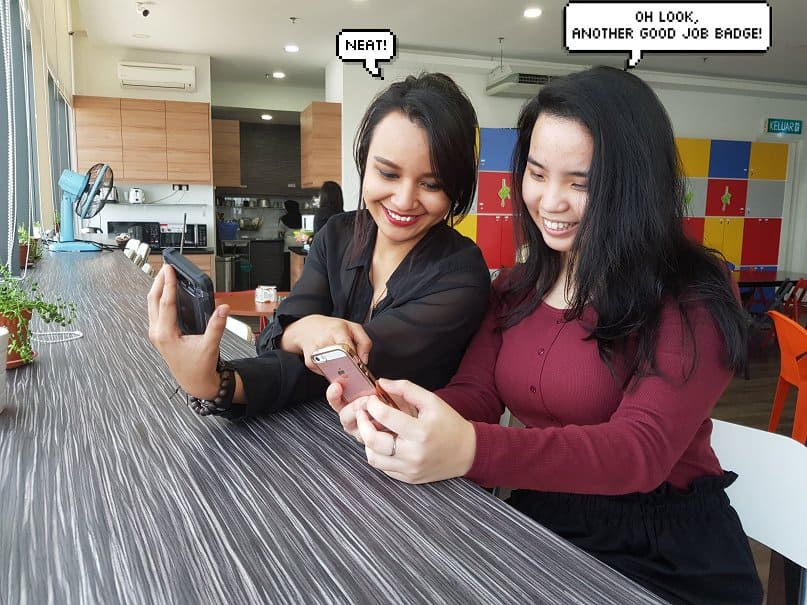 'Great cultures are created deliberately and methodically.'

– Ram Charan
In 2017, I felt that I had hit a wall. Let me explain further.
In August 2014, John Lim (CTO) and Naaman Lee (COO) and myself became Endeavor entrepreneurs and at the first Endeavor advisory board meeting shortly after that, our advisory board members Chris Zook, Azran Osman Rani and Dave Thomas asked us what type of company we want to build and what do we stand for. We realised at the time that after more than a decade of building the company, we have never articulated our core values and our company culture. At the behest of the Endeavor board of advisors, we then huddled with our leaders and came up with our core values which we named as 'GECO,' an acronym for:
G – Growing Heroes
E – Making Excellence Happen
C – Customer First
O – Opening Up
We then went on a frenzy with a series of internal communications, created posters and banners, brainstormed with many of our leaders on how to incorporate culture including creating a culture team that consists of members from different sections of the company tasked for the very purpose of embedding these core values.
Fast forward to two and a half years later, in 2017, almost every employee knows JurisTech's core values because they have been trained during new employee onboarding and during other events. But how to do we get them to internalise these core values and change behaviour if these efforts are held sporadically and sparsely throughout the year and there is no constant reinforcement and reminders of these values otherwise?
Then in June 2017, I had an idea. What if I could gamify corporate culture through an app?
That was how the Footsteps App got started.
 The initial game
Being a believer of lean startup, which is a methodology of developing businesses and products by adopting business-hypothesis-driven experimentation and validated learning, I started with only one game in the app, giving good-job badges. In a seminar, I was inspired that a good culture needs to incorporate praise, which is part of JurisTech's core value, Opening Up.
I got my R&D team to develop the Footsteps app and launched the app using only one game and to my amazement during the beta launch, 61% of the people who downloaded the app gave out good-job badges. I then added games and challenges in the app and created a challenge in the app for employees to get as many of their friends to download the app and give good job badges. I got the validation I needed to further develop the app when more than 80% of the company employees started playing with the app and gave good job badges.
'Most of us are very motivated recently because of the Footsteps app. We use it a lot to tell other team members in our project that they are doing well. Suddenly, we felt that we are appreciated by our colleagues!'

– Hosein Abedinpourshotorban – Team Lead
The ramp-up
More and more people in the company started giving ideas on how to improve the app and the culture team took notice. They started getting involved and now the culture team, whose vision was embedding the core values, found a tool that they could utilise – something that could accelerate the implementation of their objectives. The culture team suggested for the JurisTech core values to be embedded every time we use the app. Which core value was being exemplified when someone was given a good job badge?
They also launched challenges such as 'A Word A Day' which is used for teaching value words in a thematic fashion to not only inform and engage but to teach even technical terms in a fun way because each word comes with a challenge and a scoreboard.
Communication
'Communication is central to the construction, maintenance, and transmission of culture, as well as to cultural resistance and change.'

– Annenberg School of Communication, University of Pennsylvania
I believe that we, as leaders, are responsible for constant communication of the values that we hold dear, of the practices that we believe in. For that reason, the Footsteps app comes with a broadcasting tool that I use frequently to communicate the values and principles that I consider are important for the company. Some of these broadcasts comes in the form of themes for areas important to me including the health of the employees. Recently, some of my posts on intermittent fasting went viral within the company where we saw more than 30% of the staff trying out intermittent fasting. That again gave me the validation that I am on the right track.
The evolution
Footsteps app is still evolving as now pulse surveys have been embedded into the app to get employee feedback and this feedback is now disseminated to the different business unit heads so that every leader is tasked to be involved in culture building.
'The culture of any organization is simply the collective behaviour of its leaders. If you want to change your culture, change the collective behavior of your leaders.'

– Ram Charan
More functionality is now in the road map for this app, but every functionality's objectives lead to changing and reinforcing our company culture. It is still an uphill battle for me, but I believe that I am seeing cracks in the wall and things are looking up as results from the recent pulse surveys has been encouraging with employee net promoter scores (tracked by the survey) moving up. The battle is not won yet, but I believe with the app and the high employee engagement, and with continuous and deliberate efforts on our side, we may be able to break through further in our efforts to embed culture.