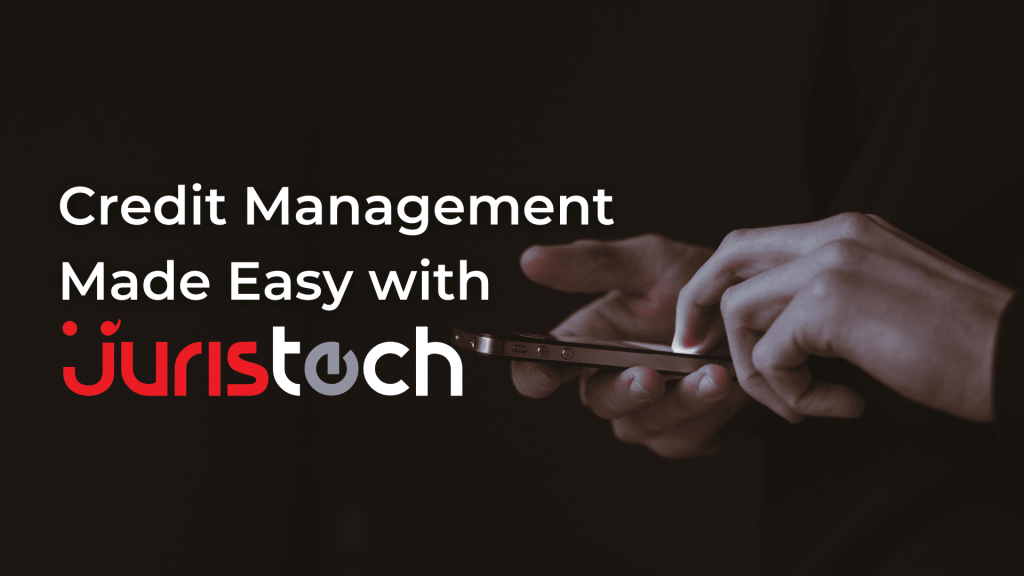 How are you securing your business from late payments and potential defaulters? Financial institutions today face a number of challenges in ensuring that they have an effective credit management policy in place, right from the start, to avoid the risks of facing potential defaulters. As such, credit management software was designed and developed to mitigate such risks from recurring while having peace of mind when processing new applications. In this article, we'll walk you through the importance of adopting the right credit management system and the various business impacts and values it offers.
What is credit management?
Credit management is essentially the process by which financial institutions grant customers credit, set payment terms and conditions on due payments, collect payments, and make sure that customers fully comply with their credit policy. A credit management software is designed such that it streamlines workflows, stores key information, and performs day-to-day tasks that would otherwise help credit managers focus on higher priority tasks. Adopting credit management software means improving work functions while providing customers with a more holistic experience, and building better relationships.
Credit management software covers wide areas of functions which commonly include onboarding new customers, originating loans, and debt collection. These functions are generally performed as part of the credit management process with the goal to maximise the amount of information shared with credit managers to seamlessly process applications. 
Credit management software often benefits larger organisations where their business needs require more complex solutions. Having said that, with rapid digitalisation in almost every business process, smaller businesses are also seeing the need for credit management software particularly to balance the amount of rising workload they need to manage. 
The beauty of having credit management software is the way it plays a significant role as an action plan to generate business revenues and protect your business from the inherent risks of late payments by customers or defaulters.
What are the benefits of credit management software?
The demand for credit management software is mounting as it presents a myriad of benefits for businesses. Some of these drivers of demand include economic recovery, international trade, market competition, focus on customer relationships, and financial motivation. More and more, businesses are wanting to see a clearer view of their customer's information to avoid unnecessary credit risk. That being said, the significance of using credit management software results in businesses maximising their operational efficiency by automating complex processes to substantially improve their functions. 
When we look at the bigger picture, the ultimate goal for businesses or financial institutions is to generate more revenue. With the help of credit management software automating day-to-day tasks, credit managers are given more time to spend communicating with customers to build better relationships. It goes without saying that businesses who want to offer the best possible products to their customers would need critical insights into their customers' behaviour for better predictability and accuracy. 
Through the use of advanced data analytics, credit management software can allow for more comprehensive data captures highlighting areas of improvement in operations to boost underlying performances. In addition, businesses can expect better reporting to open new ways in presenting greater values for stakeholders.
Transforming businesses with JurisTech
Backed with 20+ years of experience developing credit management software for banks and financial institutions, JurisTech has overcome many credit management pain points of various types of customers by offering an array of credit management solutions in digital onboarding, loan origination, debt collection and more. Let's dive a little deeper into what makes JurisTech's solutions so special.
Connect faster with customers through digital onboarding 
Traditional financial institutions today face several challenges in digitising many of their processes. Despite some using digital channels such as online document submissions to collect minimal customer information, they still rely on brick-and-mortar processes to complete the application journey. This results in extremely high costs of operations as financial institutions are still making use of traditional methods in their digital journeys.
JurisTech's digital onboarding solution, Juris Access, creates a new digital age for financial players enabling them to automate and streamline their processes while also creating a frictionless digital experience where customers can apply anywhere, anytime. It significantly decreases the processing time of an application and directly enhances the rate of conversion and customer satisfaction through a responsive high-speed application. 
Streamline Your Loan Origination Journey
While there are many loan origination systems to choose from the market, not all can meet business needs. A lot of software vendors in the industry know very little about how stringent compliance issues can be when dealing with banks and financial institutions, leading to failure in what was promised to deliver. Selecting the right loan origination system can be a lengthy and complex process however, an ideal system would be one that caters to business needs. This means being flexible, dynamic, and able to offer innovative capabilities such as artificial intelligence, digital APIs, advanced automation, and user-friendly functionality.
Juris Origination is built to do just that. With a tremendous amount of emphasis put on the customer journey, Juris Origination was designed for a fast-yet-robust setup of loan origination processes with speedy approval, allowing users to have full control over the entire process. It was also designed in a way such that business users with no IT background can easily configure new and existing processes with minimal training, all without having to call IT support for every little thing. 
In Summary
Businesses today have a host of options to make credit management simpler, enabling new means of automation increasing both operational efficiencies and enhancing customer relationships. JurisTech's solutions provide an integrated approach with cutting-edge technology and comprehensive features that would strengthen every business' position in the financial industry. 
It's important for businesses to understand the different functions within their organisation to find a solution that adheres to their business needs. Choosing the right credit management solution can mean the difference between being left behind or thriving in an ever-growing economy.
Interested to learn more about JurisTech's solutions and how you can maximise your businesses operations, connect with our team today at contact@juristech.net
About JurisTech

JurisTech (Juris Technologies) is a leading Malaysian-based fintech company, specialising in enterprise-class software solutions for banks, financial institutions, and telecommunications companies in Malaysia, Southeast Asia, and beyond.