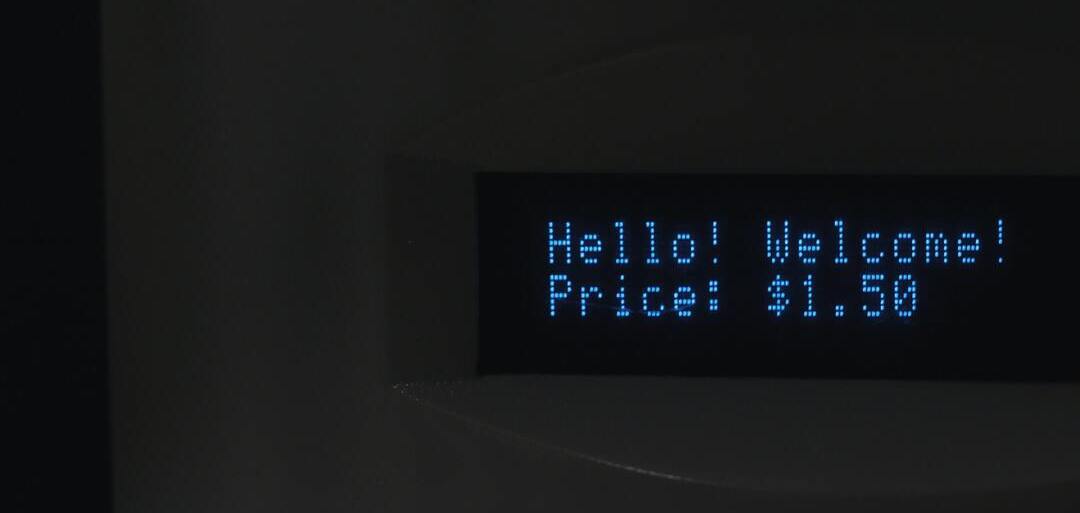 On the 27th of April, Visa in collaboration with Malaysia Digital Economy Corp (MDEC) launched the Visa Virtual Digital Day 2021. Wai Hun was invited to a panel discussion with the topic, "Building a Digital Bank and Creating Value – Perspectives from Challengers and Enablers".
The distinguished panellists comprised of digital bank challengers and enablers.
From the challengers' side, we have Calvin Ng, Alternate Chief Executive and Co-Head of Retail Banking at ZA Bank; and Salim Dhanani, CEO at BigPay. On the enablers' side, we have our very own See Wai Hun, CEO of JurisTech; Romain Zanolo, Managing Director for the APAC Financial Institutions (FI) business at IDEMIA; and Frederic Ho, VP APAC at Jumio. The discussion was moderated by Hak J Kim, Head of Products at Visa Malaysia.
Kickstarting the session with an introduction into the role JurisTech plays in the digital banking landscape, our inspiring CEO, See Wai Hun opened with this wholesome and exciting statement –
"We are technology enablers that provide digital customer experience solutions. We work with and help traditional banks to transform themselves to compete with digital banks. We also help fintechs with speed-to-market by providing end-to-end banking platforms. In other words, we are friends with everyone and enemies with none."
Diving straight in, the panellists offered their insights on digital banks and curating value, especially when it comes to differentiating themselves in the market.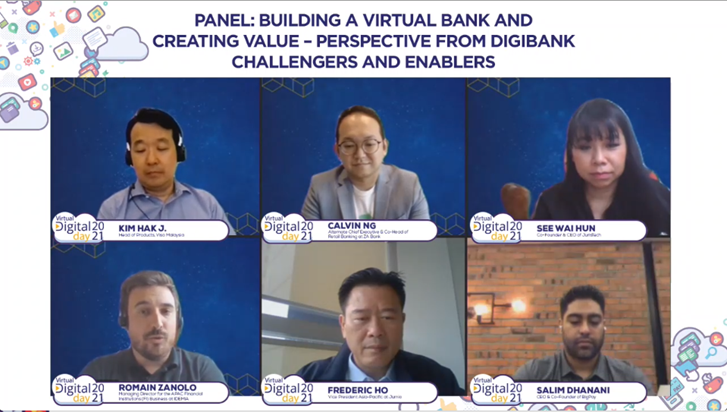 Question: How can digital banks create value and differentiate themselves from incumbent or traditional banks?
Digital bank challengers
–

The importance of people

To tackle this question, the digital bank challengers highlighted the importance of the human aspect in this area such as the culture of the organisation and even the user experience. The culture of the organisation can be the make or break of how well you can deploy technology, product, and even whether you can listen to the feedback of the customers. Having the right culture and the right people are key components in staying competitive in this market. Salim from BigPay which provides neobank services and digital payments spoke about customer-centricity and how they focused on delivering solutions rather than just being product-driven. He spoke about how BigPay uses their customer engagement tool to really understand their customer base and how they leverage their tech and their approach to risk to be able to deliver products differently to customers.

Calvin from ZA Bank which is Hong Kong's first virtual bank mentioned how speed differentiates ZA Bank from incumbent or traditional banks. However, speed is still an outcome of the efficiency of how people work together. For instance, processes in the organisation from the decision making to the operations and execution of it. It boils down to the right people who share the same goal in how far and how fast they want to move. He also spoke about how ZA Bank has been obsessed with user experience as people are still new to the concept of digital bank and how it works.
Digital bank enablers
–

Building a holistic digital experience

The digital bank enablers gave new perspectives on how they would help digital banks bring value to the ecosystem currently as well as in the future.

Wai Hun spoke about how people are looking towards digitalisation and hyper-personalisation for example Netflix and Amazon both have the ability to offer personalised recommendations to their subscribers or users to keep them engaged. This is when data and machine learning comes into play. She then brought up Bank Negara's mandate for digital banks to serve the unserved and underserved market. She mentioned how those in the segments do not necessarily have a credit history. Without a credit history, digital banks are unable to retrieve their credit score which leads to them not knowing if these target segments have the ability and capacity to pay. However, there is still a huge amount of data that is available, can we actually make use of existing data to get an alternative credit score?

To meet the needs of the underserved and unserved segments, digital banks first need to identify the problems they would like to solve in these segments. To do that is to first define what the underserved and unserved markets are. According to Bank Negara Malaysia, the unserved and/or underserved segments generally are a group of individuals and businesses whose needs for financial products and services are not adequately served or met. For example, people who do not have access to a bank or city folks who do not have access to credit or even start-ups and SMEs with insufficient collateral.

Wai Hun mentioned the importance of the customer journey. She mentioned how bankers should think like a retailer when it comes to creating value for the customers. For example, if a customer plans for a holiday, they would start thinking of foreign exchange currency and travel insurance. Not to mention, booking a hotel, renting a car, or even creating unforgettable experiences. As a provider, can you create moments and spark new experiences for customers throughout their holiday? Once you've worked out the monetisation model, the next question would be how fast is your speed-to-market? Can you deliver those types of customer journeys? Hence, a digital customer experience platform is important. Just like how digital bank providers always think of what kind of customer journey they are creating, likewise, the banks should as well.

Wai Hun then brings us to another interesting point in utilising infonomics or data to understand the behaviour of the customers. What's the conversion rate like and how do we look at the drop-off rate in the customer's digital journey? Very few people are looking at data to pivot their customer experiences. However, it's not only about customer experiences but what are the customers looking for next? The data can tell you the story.

Frederic at Jumio specialising in online mobile payments and identity verification express how consumers nowadays are surrounded by plenty of choices. In such a saturated digital space, the competition happens at the moment when a consumer is deciding which app to use or which platform they should go to. Hence, the whole design of having it fast, seamless and even multichannel is really critical in delivering a holistic digital customer experience.

Moving on to the next part of the panel discussion.
Question: How can digital banks meet the needs of new segments, especially the underserved and unserved segments. What can digital banks do better in terms of capturing, enabling, and adding value to these segments?
Hence, if we work towards solving different financial inclusion problems and giving them access to more financial products, we are unlocking capital. Therefore, pushing and accelerating the GDP growth of the country. One of the pain points would be to score their financial health. As mentioned previously by Wai Hun, people in the unserved and underserved segment do not have a credit history but artificial intelligence (AI) comes in to make finance accessible using alternative methods. This will help you evaluate quickly a large number of customers using different criteria that traditional scoring does not use, allowing you to serve new segments.
Besides leveraging technology, digital banks should have an in-depth understanding of the customer's behaviour in order to meet the needs of their target segment. Take BigPay for example, they are very focused on the youth, the GenZ, and in Malaysia, age 18-34 years old is their sweet spot. Salim mentioned when it comes to the youth segment, it's not just giving out credit cards but how do you teach the youth to act responsibly in terms of credit? How do you give them access to financial products that are ultimately going to help the underserved population?
Financial products designed and offered towards this segment should foster responsible usage as well as improve the overall financial well-being of the consumer. Romain at IDEMIA which specialises in augmented identity spoke about the importance of customer onboarding and the means in getting their digital identity so that those in remote areas are able to access financial services like getting government subsidies. 
To wrap up the panel discussion, Wai Hun mentioned how JurisTech has been building financial marketplaces that support different kinds of business models, aligned with our mission to achieve financial inclusion. One of them is allowing SMEs to easily apply for financing from multiple providers on a single platform. Platforms as such enable different ways to reach out to customers seamlessly, making it easy for customers to apply for financing.
Digital banks require strong technology capabilities with great flexibility. Equipped with AI capabilities and agile backend processes and workflows, JurisTech provides you with the ability to launch different types of out-of-the-box financial products and business models. Backed with strong fintech knowledge and regulatory obligations, we provide an end-to-end digital banking platform, offering a unique, holistic digital banking experience for customers and businesses.
Email contact@juristech.net to find out more!
About JurisTech

JurisTech (Juris Technologies) is a leading Malaysian-based fintech company, specialising in enterprise-class software solutions for banks, financial institutions, and telecommunications companies in Malaysia, Southeast Asia, and beyond.

Check out our end-to-end digital banking platform, Juris Spectrum that covers everything from digital engagement, to lending and deposits, to digital collections, and artificial intelligence.