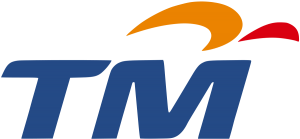 Our customer, Telekom Malaysia, the largest telco in Malaysia, was kind enough to give us this appreciation letter for Juris Collect and Juris Origination, which are the 2 main software applications used for the Credit Assessment Management System (CAMS)
30th October 2012
Juris Technologies Sdn Bhd
B-07-06, 3 Two Square
No: 2 Jalan 19/1
46300 Petaling Jaya
Selangor Darul Ehsan
Attn : Madam See Wai Hun
AN APPRECIATION LETTER TO JURIS TECHNOLOGIES SDN. BHD.
Telekom Malaysia Berhad (TM) has engaged Juris Technologies Sdn Bhd to implement the full suite of Credit Assessment Management System (CAMS) Project.
Starting with successful enhancement of Collection Management System (CMS) in March 2011, the team continued with enhancement of SAVE, Retention and Agency in May 2011. This was later followed by successful implementation of the new Impairment and Credit Assessment Profiling in July 2011.
The CAMS system is now being effectively used within TM. It enables TM to achieve an improved single customer view, implement new credit assessment strategies, impose new collateral requirements, control our risks and implement new credit treatment strategies to improve our asset quality, control our debt exposure and improve our collections.
The Juris Technologies team had given their full commitment to TM by completing the implementation of the CAMS system on schedule while fulfilling the quality level set by TM.
In conclusion, Juris Technologies have conducted themselves in a professional and trustworthy manner which has enabled TM to successfully and effectively put in place the CAMS system.
Thank you
Yours sincerely
TELEKOM MALAYSIA BERHAD
MOHAMAD MOHAMAD ZAIN
Vice President
Group Business Assurance
Group Finance
Telekom Malaysia Berhad (128740-P)
Level 11 North Wing Menara TM, Jalan Pantai Baru, 50672 Kuala Lumpur Tel +603 2240 4055 Fax: +603 2240 0303
www.tm.com.my