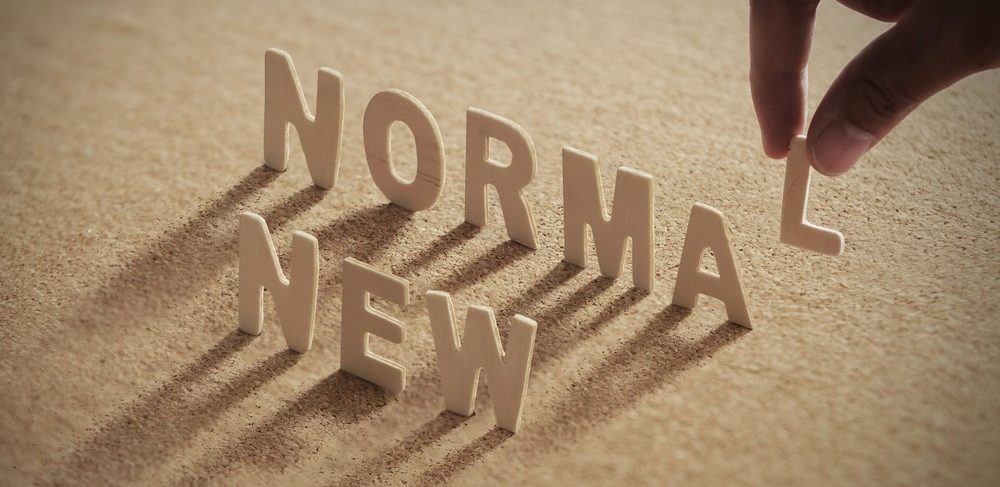 This is a personal reflection by Vincent Thong, business unit (BU) head of JurisTech's  ACES (Advocates for Client Experience & Success). The ACES team are the frontliners in supporting our customers. They ensure our customers have an amazing user experience with our products.
"Change is the only constant in life". This means we are constantly faced with change at every situation in our lives. So rather than opposing the change, we anticipate, embrace, and adapt to it. A person with great wisdom and humility once said this to me and it has struck me deeply ever since. Never have I realised the impact of this sentence and how it has kept me staying positive no matter what challenges I face.
Welcome to the New Normal. This is the new change that we all have been adapting to since the Movement Control Order (MCO) commenced on 18th March 2020 to curb the global COVID-19 pandemic. Everything took a pivotal change, from personal hygiene, personal and social lifestyle, to how we work and manage our clients at JurisTech. The good news is that despite the ongoing global pandemic, I see there were many positive takeaways displayed by all Jurisians.
We adapt very quickly
When the moment MCO was announced back in March 2020, our company was already well-prepared like well-trained soldiers ever ready for the battlefield in terms of the company's infrastructure and network. The challenge for us would be to manage the expectations of our team members as well as our clients. With a quick meeting held between our top management and BU heads right after the announcement made by the Malaysian government, clear communication on the next steps were being cascaded and priorities were set. We all worked collaboratively to not only ensure the safety of Jurisians but to also ensure adequate tools and accessibility are available to serve our clients  without hindrance and to perform our daily operations smoothly.
In ACES (Advocates for Client Experience & Success) specifically, we were just settling down and adjusting to the new team structure after merging two business units together officially on 2nd March 2020 – ACE (Adaptive Continuous Enhancement) and PCS (Proactive Customer Support). Just two weeks later, the MCO was announced and the team members that were newly assembled in ACES had to build and form their work relationship and synergy remotely. I'm amazed that the team adapted to this very well. During this period, communication was broadcasted with clarity so quickly to every ACES member and also to all our clients to ensure expectations were set on how we should move forward after this.
We can work remotely
Working remotely has been a question mark to every department over whether we could operate efficiently and effectively, whilst having some team members working from home or remotely. During the MCO period, Jurisians have once again displayed a flair of maturity to work remotely and collaborate effectively in delivering key results. Everyone was given VPN access to our office's network drives and development environments. Physical Kanban boards to track the development progress of our teams were migrated to ClickUp across all departments. Face-to-face meetings were now conducted online using multiple tools such as Zoom, Skype, and Whereby.
As for our day-to-day communication with every team member, the youthful DOT (Digital Onboarding Team) introduced Discord to the company, a voice and text communication tool widely used in the gaming community and very similar to Slack, but with better features and fewer limitations. This is well propagated across the company and adopted by many other departments such as ACES and TOPS (Tactical OPerations Services) project teams. In order to manage a large team and to ensure all communications were centralised, pivoting our main communication during working hours to Discord was a hit to the bullseye.
We are committed
During these uncertain times, we see that our teams are now even more committed. While most of the departments and teams have officially worked from home starting from 18th March, we saw that our project teams were still very much committed to serving our clients on-site. Concerned about the safety of all Jurisians during this pandemic, we took this matter as our priority and worked out a collaborative win-win situation with our clients that allowed Jurisians to work from home while committing to make excellence happen for our clients.
On 1st April 2020, we faced another "change" when Bank Negara imposed a moratorium ruling on all banks stating that banking institutions will grant an automatic payment deferment on all loan payments, principal and interest (except for credit card balances), by individuals and SME customers for a period of six months from April 1, 2020. This meant that we needed to change our collection software systems in a short period of time to ensure the regulatory and treatment of accounts were reflected in the systems we are supporting. I admire the great dedication and commitment that both CAT (Collection Advisory Team) and ACES teams displayed during this period.
12th May 2020 marks the reopening of our office as the government relaxed the MCO into a Conditional Movement Control Order (CMCO), allowing more businesses to reopen and roadblocks to be reduced. Social distancing remains a mandatory order, while personal hygiene such as frequent washing of hands and applying hand sanitiser became the norm. Each business unit ensured a rotation of their team members to be working in the office or at home every development sprint. Jurisians are eating in during lunch, either with their own home-cooked meal or by ordering in using food delivery services or our very own JurisEats. I would also like to encourage all of us to practise other new norms as stated below: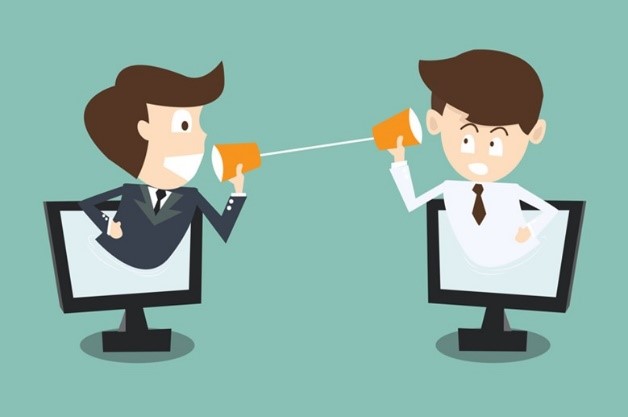 1. Over-communicate
In scenarios where most teams have divided themselves into two teams to either work from home or in the office on a sprint rotation basis, it is very likely that team members wouldn't be seeing each other for a period of time. Therefore, over-communicating is important to ensure the team is constantly connected. Set frequent cadence for updates and stand-ups. As for managers, we should ensure that we are constantly available for our subordinates. We need to constantly remind our juniors that they should promptly escalate for assistance and update their progress regularly.
2. Adjust to online meetings
Even though roughly 40% of the JurisTech population has already started working in the office, most of our meetings are still conducted using online video conferencing tools such as Zoom, Skype, and Whereby. I see that online meetings will be around for a while, so readjust yourself to online meetings and practise professional working ethics during a video call. I would encourage people to invest in good earphones and/or microphones as this will definitely be a long-term investment.
Pro tip: For Zoom's free account, there is no time limit if there are only two people in the video call. Quickly set up your one-on-ones now!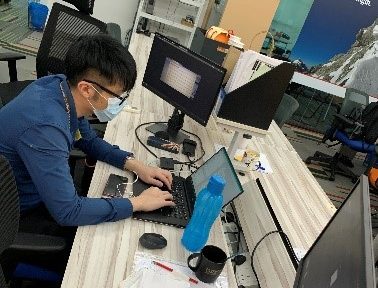 3. Getting yourself a good workstation and gadgets
Working from home, in the long run, would mean that you will need a good workstation. I saw some of our colleagues were investing in surround sound earphones, mechanical keyboards, and gaming chairs. Some colleagues even had omni-directional views to parallelise their work! (This simply means having multiple monitors.)
4. Have great integrity and be ethical
"With great flexibility comes great responsibility." We ain't no Spider-Man but I do see each Jurisian as a Superman/Superwoman! Each and every one of us is given a lot of flexibility and trust as we were given VPN access and the opportunity to work remotely from home. To increase in flexibility means that we need to carry a higher responsibility in making excellence happen within our own team and even towards our clients. And this begins with our hearts in carrying out our work professionally with great ethics and high integrity.
As we head towards the end of the CMCO period, the New Normal will be our normal for months to come. Let's embrace this and be prepared for the change. Stay safe, everyone!
About JurisTech

JurisTech (Juris Technologies) is a leading Malaysian-based fintech company, specialising in enterprise-class software solutions for banks, financial institutions, and telecommunications companies in Malaysia, Southeast Asia, and beyond.