JurisTech featured in the Digital Disruptors Week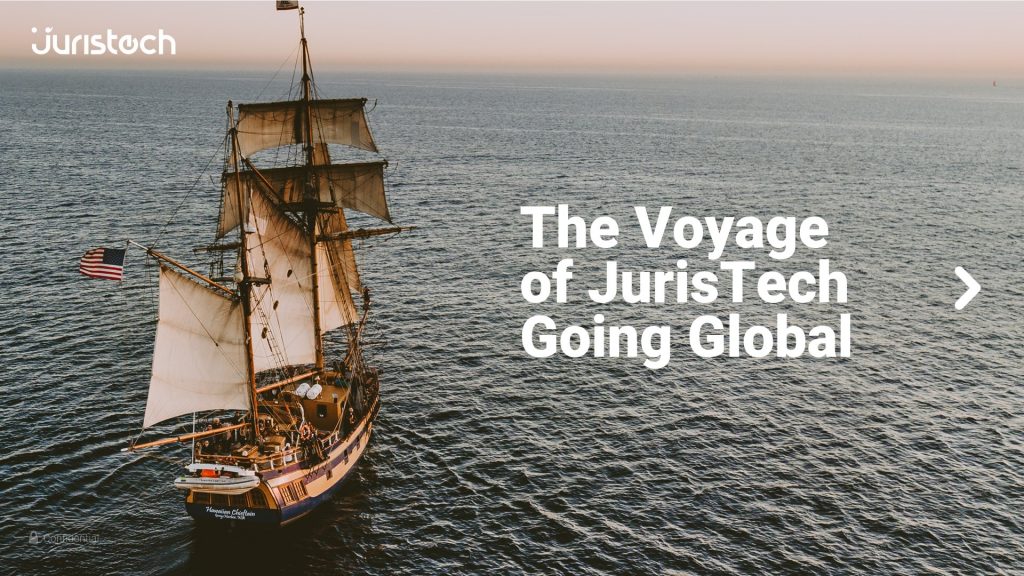 The Malaysia Digital Economy Corporation (MDEC) launched Malaysia's Tech Month 2021 (MTM'21) in August, hosting a mega-virtual tech conference. The Digital Disruptors Week of MTM'21, which takes place this week from 23rd to 27th August kicked off with a FinTech Showcase featuring JurisTech and other well-known Malaysian FinTech companies taking on the world such as Soft Space, Innov8tif, GHL Systems, and Kiplepay.
Our very own CEO See Wai Hun presented an interesting tale, "The Voyage of JurisTech Going Global". A story about JurisTech overcoming the challenges of going global. From having a vision in going global to owning their space and being comfortable with their own growth spurt. JurisTech has indeed successfully grown a sustainable business and is ready to conquer new territories.
Throughout her tale, Wai Hun highlighted 2 main things she learned whilst steering the wheel of her ship towards uncharted seas beyond Malaysia.
Vision and Decision: Chart your own trajectory. Work out your level of agility and pivoting.

Don't compare: Be comfortable in your own growth spurt. Double down on your area of expertise.
Founding the company with a mission to be the best credit management software in the world, Wai Hun led the company to build an end-to-end credit management software from onboarding customers anytime, anywhere in just 3 mins to digitising and automating the entire loan origination process up to the loan recovery and collection process.
Wai Hun started off by sharing that in 2014, JurisTech became the 2nd ever Malaysian company to be included in the Endeavor (non-profit) network. At their first Advisory Board meeting, the founders were asked about their vision. Wai Hun spoke about how they had the vision to go global and impact lives around the world. However, this meeting took an interesting turn, and the advice given by the Board was to consider doubling down on their strength to dominate the local market. Taking up the advice, JurisTech refocused its energy on its area of expertise and saturated the financial industry market in Malaysia by 2017.
With solid experience, expertise, and a steadfast vision to create amazing solutions, build and enrich lives, JurisTech is now ready to set sail for global expansion. Gathering the leaders of the company, a leadership meeting was held to envision and chart out a 10-year plan for the company to anchor on. A global expansion vision was formed.
Over the years, JurisTech has been expanding our horizons based on the following pillars:
Aligning and developing the entire company to possess a

global mindset

throughout the organisation at all levels to run with our global vision.

Targeting neighbouring countries and hiring locals that

understand the country's culture

. We have also just set up an office in Uganda to provide better service to our customers in the region.

Implement

agile and strong support structures and processes

to ensure excellent customer support and delivery regardless of the different time zones and working hours.

Ensuring

overall business sustainability

in the lead generation process, sales cycle, project delivery cycle, business operations, and technological advancements and innovations. We built a strong digital marketing team, introduced a

strong and flexible framework

,

ready-built product components

increasing speed, time-to-market and flexibility. Moreover,

optimised business processes and decision-making

with smart AI tools.
Of course, the voyage wasn't at all smooth sailing. There were challenges along the way. Failing to penetrate the Southeast Asian countries despite travelling there multiple times, the company pivoted and successfully penetrated the Middle East region. Now, spanning across 6 countries and multiple continents, our solutions have revolutionised business models, processes, operations, putting our products at the forefront of our client's ongoing and future digital transformation.
We are still in the midst of expanding globally. Yet, no matter the market, it takes time and experimentation to find the best means of nurturing and closing leads when pursuing global sales expansion.
"Don't compare as everyone has a different journey. Be comfortable in your own growth spurt." – Wai Hun
JurisTech has been gaining an increased international presence as the market gains an awareness of the importance of automating financial decisions via alternative scoring methods to evaluate risks better. Being one of the first in the market to offer Machine Learning solutions for financial institutions, we've taken another step forward by also offering ready AI models that can help increase revenue, cut costs and achieve autonomous operations which includes alternative scoring models for digital banks. As the financial industry matures to transform digitally, we have ready-built components and solutions for banks, financial institutions, Fintechs, and SMEs to help compose this future digitally.
JurisTech, a Malaysian Fintech enabler is ready to take on the world! Contact us.
Talk starts @ 1hr 41mins 14 secs (1:41:14)

Posted by MDEC on Monday, August 23, 2021
In conjunction with Malaysia Tech Month 2021, we were also featured in the e27.co article entitled "Going Global: Malaysia's homegrown fintechs take on the world". Read more here.
About JurisTech

JurisTech (Juris Technologies) is a leading Malaysian-based fintech company, specialising in enterprise-class software solutions for banks, financial institutions, and telecommunications companies in Malaysia, Southeast Asia, and beyond.