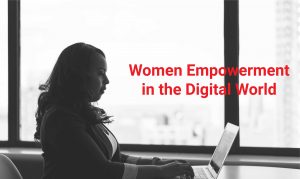 credit: Unsplash
LeadWomen, an organisation set up to empower women in the workplace, recently held a talk in collaboration with AXA Affin General insurance. The talk was moderated by Liza Liew, a Diversity Equity and Inclusion Consultant with LeadWomen and organised virtually on Microsoft Teams on Friday, 27th August. JurisTech's CEO, See Wai Hun, was invited to give a talk about building JurisTech as the known homegrown Fintech brand in Malaysia today, alongside Sophia Ch'ng, the director of Nicholas Actuarial Solutions.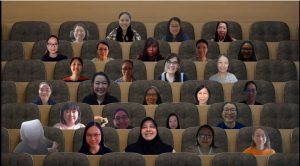 Participants of AXA LeadWomen talk on 27th August, 2021
The talk is part of the AXA Women Leadership Development Programme and was attended by 24 women of various corporate backgrounds, all eager to know how best to be a leader in the current world dominated by technology and digital transformation. The talk started with Sophia Ch'ng sharing her career growth as an actuary to the position she is in now. She also elaborates on how the pandemic brought major changes to multiple insurance schemes to accommodate the needs and demands of the public. 
Our CEO, See Wai Hun, starts with a casual sharing of her journey with JurisTech; starting in 1997 during the Asian Financial crisis. She spoke about her early days as an entrepreneur, the challenges and obstacles overcome to sustain and empower JurisTech's workforce, and her tips and advice on how to succeed as a digital leader today. Besides that, Wai Hun also elaborates on the shift in her leadership at the workplace and how she cultivates "micro-CEOs" as she manages the workforce to grow JurisTech's brand.
"My leadership started as a salesperson as I brought in projects to sustain the company, to being hands-on in operation as a project manager. However, as I grow into being a leader, I turned my focus on creating "micro-CEOs" amongst the staff to ensure not only the company's growth but also the workforce's growth."

See Wai Hun, CEO of JurisTech.
The session then wrapped up with a short Q&A. A few participants asked Wai Hun to explain further on her digital leadership as a female CEO and her advice on becoming a digital leader. Wai Hun explained how one on the road to becoming a digital leader should question themselves; Are you an idea person? Are you an inventor? Are you always thinking out-of-the-box? Are you outcome focused?. She believes answering yes to each of these questions reflects the person's traits and ability as a digital leader. Wai Hun then explained that the most important trait of all is to embrace one's  inner geek, which translates to being curious to learn about digital and tech. Sophia Ch'ng elaborates on the management practices at work and how to tackle the higher responsibilities given as one climbs up the ladder.
In all, the talk was enjoyed thoroughly and was met with a lot of enthusiasm from the women in attendance. JurisTech thanked LeadWomen for inviting our CEO to share her journey and look forward to participating more in the women empowerment session next time.
About JurisTech

JurisTech (Juris Technologies) is a leading Malaysian-based fintech company, specialising in enterprise-class software solutions for banks, financial institutions, and telecommunications companies in Malaysia, Southeast Asia, and beyond.