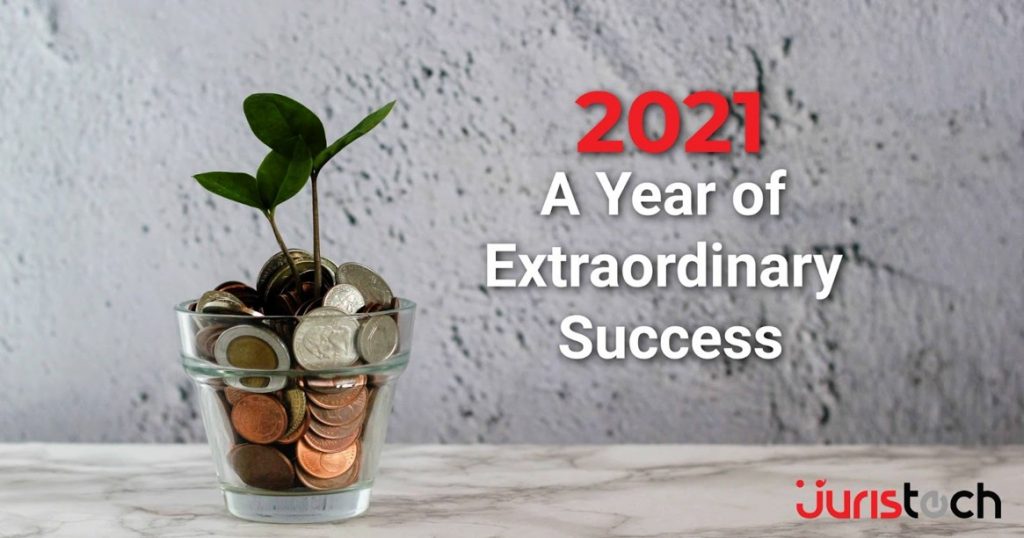 2021 has certainly been nothing less than unpredictable as we continue our battle with the COVID-19 pandemic since the start of 2020. Many of us still find slight difficulties in adjusting to the new normal while the global economy also took a big hit and faced tremendous slow growth.
However, the Fintech industry certainly grows exponentially beyond the usual expectations and has led to outstanding achievements. This has certainly been true for us at JurisTech; with us hitting the 300 employees' mark to cope with the ongoing demands for digital transformation. It might be rough sailing in 2020, but 2021 has taught us efficient remote working collaboration and we continue to push on with minimal hiccups.
Let's take a look at some of JurisTech's extraordinary achievements in 2021:
1. The launch of CollectXpress
Debt collection activities have been seeing an upward trajectory from the start of 2021. This definitely promises a smooth economic recovery globally; businesses demand higher accessible and extensive debt collection platforms to accommodate their collection activities needs. As one of the pioneers in the Fintech industry, we launched CollectXpress, a cloud-based debt collection platform, aimed at small and medium (SME) businesses.
2. The implementation of NexColl and Juris Mindcraft
As many embrace themselves for the swift economic turnaround in 2022, so were our clients. We implemented NexColl, one of our best-selling debt collection software, designed for debt collection agencies, for multiple clients, to help our clients to navigate through their existing collection activities. Our AI-based solution, Juris Mindcraft, was also deployed for an e-wallet business entity to help them enhance their customer interaction by offering a personalised service based on system analytics and data.
3. JurisTech joins Visa Fintech Connect Partner programme
Being recognised by a giant name such as Visa has certainly motivated us to spearhead new innovations and always uphold our standards. The recognition acknowledges JurisTech as one of the most progressive Fintech players in the Asia-Pacific region, cementing our position as the market leader.
4. CTOS to acquire 49% stake in JurisTech in a RM205.8 million deal
CTOS Digital Berhad, a credit reporting agency, has proposed to acquire 49% stake in JurisTech in a deal amounting to RM205.8 million. This acquisition will form a partnership to address the new emerging needs in the digital lending space. This will allow both companies to seek new opportunities to expand into new markets, besides coming up with new product offerings from the existing range of solutions from both companies.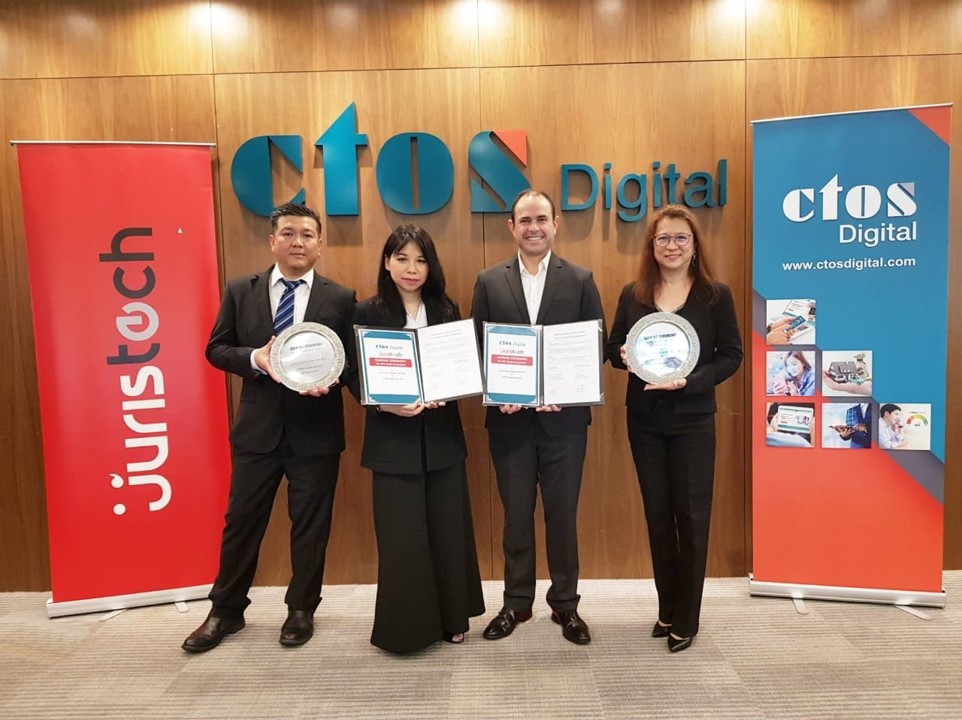 5. JurisTech's CEO, See Wai Hun, awarded EndeavHER Endeavor Entrepreneur Mentor Of The Year by Endeavor Malaysia
See Wai Hun is known as a strong advocate of women empowerment in the Fintech industry and has been actively involved in supporting Endeavor's goals and missions. Besides winning the award, this year, Wai Hun has been invited as one of the panellists for Local Selection Panel for Endeavor Entrepreneur Track and a moderator for Endeavor's signature webinar, the Blitzscaling Circle. Read more about it here.
6. JurisTech Hackathon 2021
How do you encourage your workforce to rise to the challenge of new innovations? Answer: Organise a company-wide hackathon. In late November, our marketing and communication team spearheaded an internal hackathon event to nurture new idea formations. We are excited to witness new ideas and innovations from our internal teams and the event was a success.
7. Partnership with Taylor's University
Our visionary CEO, See Wai Hun and COO, Naaman Lee, has started a programme taking the undergraduates from Taylor's University under our wings for first-hand on-the-job training in the Fintech industry for their internship placements. Besides that, JurisTech has also taken part in their webinars or talks organised for the students; offering first-hand input of the industry to them.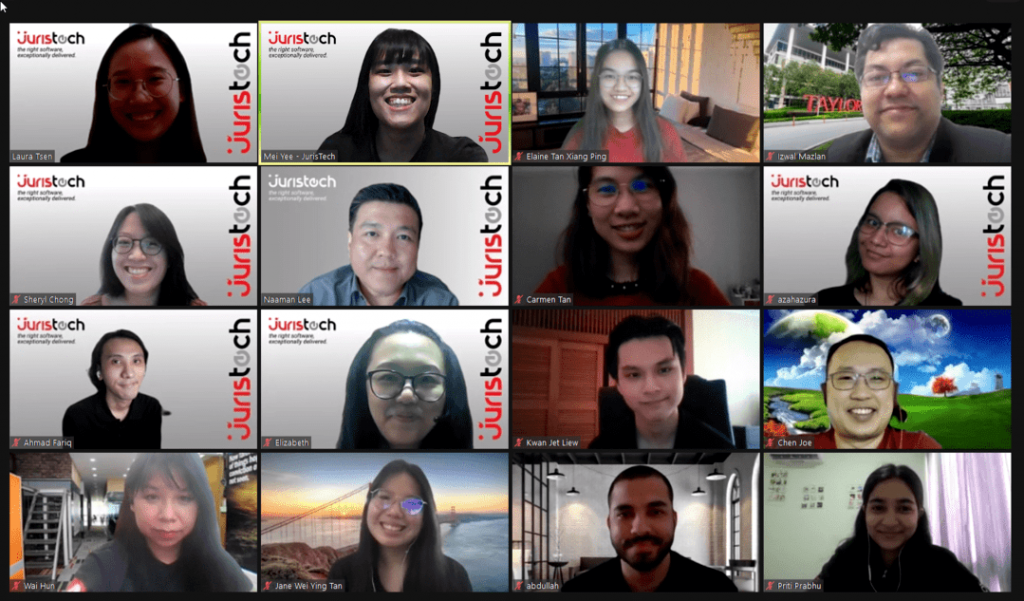 2021 has certainly been an amazing journey despite continuous trying time from the multiple outbreaks of COVID-19 virus variation. As we welcome 2022 in less than a week's time, we continue to push forward with more innovations to offer better-integrated solutions that reach beyond business interactions. JurisTech would like to wish you a Happy New Year and see you in 2022. 
About JurisTech

JurisTech (Juris Technologies) is a leading Malaysian-based fintech company, specialising in enterprise-class software solutions for banks, financial institutions, and telecommunications companies in Malaysia, Southeast Asia, and beyond.