Juris V-Box is an all-in-one solution that enables financial institutions to collect, track, and secure customer documents throughout a relationship between the customer and the financial institution.
It is a cloud-based solution with benefits to financial institutions, insurance providers, credit leasing companies, and other organisations that include:
Reduces human interaction in the document collection process.

Encrypt and secure all collected documents

Centralise documents in a cloud-based repository 

Quick solution implementation

Save operational cost 

Reduce the time taken to submit and manage financial products applications
THE PROBLEMS FACED BY FINANCIAL INSTITUTIONS:
1. Security of personal data
Financial institutions currently receive documents via private emails, Google Drive, WhatsApp or other unsecured methods which may potentially lead to a personal data breach.
2. Multiple channels
Financial institutions are receiving both digital and physical documents through different channels and in various forms.
3. Incomplete applications
Financial institutions need to follow-up with customers multiple times to collect all relevant documents.
4. Non-unified customer experience
Customers may experience different journeys when submitting personal documents to the same financial institution.
THE SOLUTION: JURIS V-BOX
1. Highly secure, all-in-one platform, for document collection 
Highly secured platform to gather and streamline application documents from multiple channels

Customer documents are secured and encrypted
2. Omnichannel, user-friendly, web-based platform
Customers can snap photos or upload scanned documents anytime, anywhere 

Customers can use any device to upload documents

Customers will receive a personalised document checklist based on the selected financial product   
3. Send automated reminders
The solution features tools to automate communications between customers and financial institutions
Financial institutions can send automated reminders to customers 

with incomplete documents
4. Unified experience
Permission-based access control for different users

Multi-level authorisation with documents preview
How does Juris V-Box work?

1. Customer applications
A customer may apply through a financial institution's website, physical branch, or 3rd party partners/agents.

2. Upload link
The customer receives a link to access the system and upload documents.

3. Uploading documents
A fast and secure system enabling customers to upload any number of documents.

4. Document sharing
Documents shared automatically with financial institutions via Juris V-Box for preview.

5. Application preview
The financial institution receives application documents to preview, makes decisions, and sends back a response.
Features and capabilities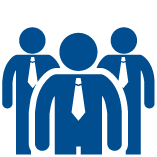 1. For consumers and businesses
Document checklist
Mobile responsiveness
Drag and drop uploads
Camera access
History logs and remarks
Automated reminders
Status updates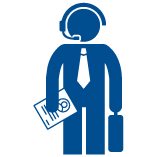 2. For 3rd-party partners and agents
Create applications

Secured document upload link

History logs and remarks

Advanced search features

Status updates

Dashboard and analytics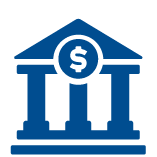 3. For financial institutions
Application preview

Secure document access

Progress monitoring

Dashboard and analytics

History logs and remark

Advanced search

Provide feedback to agents and sales teams
Other References
We also provide end-to-end management of the customer from loan origination to collection. For more information, you may refer to: