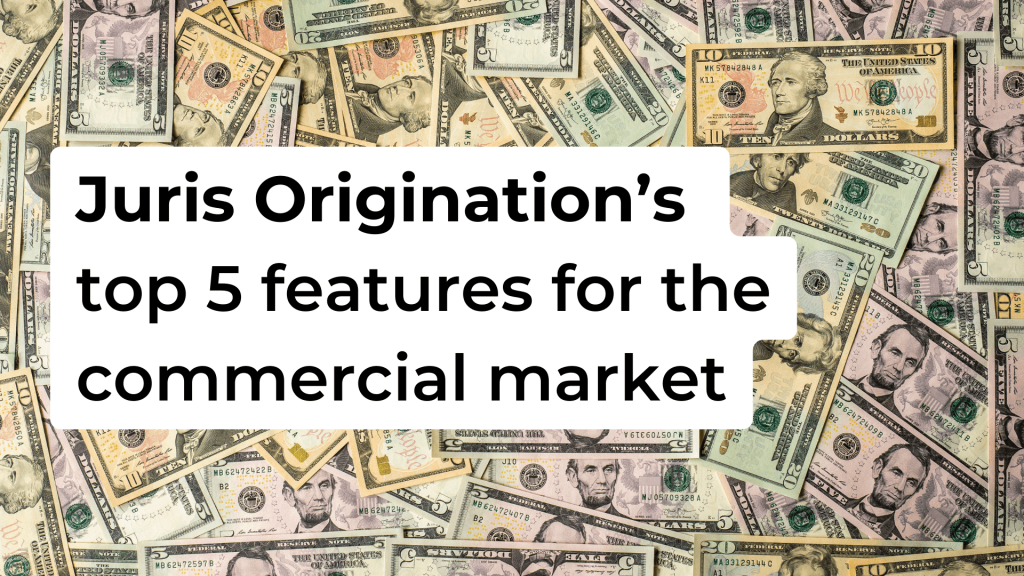 image source: Unsplash
The market landscape for lending and loan origination systems (LOS) have been seeing new growth prospects over the years. These growth prospects bring about new opportunities to help improve processes and operations for financial institutions (FIs). For many FIs, adopting a loan origination system is significantly important to manage their digital lending processes. 
The system allows them to do everything from creating and managing lending campaigns and loan applications to configuring rules and streamlining processes, all while increasing operational efficiency at all levels. Hence, with a growing number of FIs entering the market follows a surge in demand for loan origination systems which is seen to accelerate the growth of the lending market in coming years.
In 2020, the commercial lending market was valued at $8,823.53 billion and is projected to reach $29,379.83 billion by 2030, growing at a CAGR of 13.1% from 2021 to 2030. However, commercial lending processes can be complex and costly to deliver, particularly for lending activities such as project financing and commercial property financing. These processes can become labourious and involve a large number of manual tasks that can be very inefficient and frustrating. 
The solution to overcome and automate such manual processes lies with Juris Origination. It is our proprietary web-based system designed for a fast-yet-robust setup of loan origination processes with speedy approval, allowing users to have full control over the entire process, whilst catering for a fast "time to market" for any FIs product deployment. It caters for such complex business processes and can accommodate multiple processes all within the same solution framework. It is designed with the objective to digitise the entire origination process, eliminating manual labour and paperwork effort. Here are 5 important features Juris Origination can offer:
1. Simplifies Ways to Introduce New Products or Change Existing Ones
Product parameters are important as it is one of the key information that you need to use to differentiate product offerings and characteristics. It will impact how your financing prices are calculated, as well as the policies and governance rules imposed by regulators. Generally, core banking systems maintain all the financing related parameters in products, but often it does not cater for application-conditioned rules parameters and regulations e.g. CCRIS parameters for Bank Negara Malaysia reporting.
Juris Origination offers a centralised product workbench for you to easily create new financing products while maintaining existing products parameters. It includes product attributes, LO templates, business rules, scoring criteria, and functionalities to link facilities to multiple products. The simplicity it offers in creating new products from existing products eliminates the repetitive process of creating from scratch. This allows financial institutions to launch new products in a shorter period of time.
2. Built-in Program Lending Template
FIs can face challenges whereby they would need to create multiple facility programs to cater for several business/customer segments which can be time-consuming and leads to many process changes. Juris Origination's program lending template is designed to cater for different facility groupings and product offerings based on business/customer segmentations or purpose of financing. It is specifically designed and created to provide holistic views and management of the entire facility program's characteristics, conditions, and rules that can be offered to your customers, without changing the process flow. 
For example, you can have a specific program for small-medium-enterprise (SME) start-up customers for the purpose of aiding them in some capital for their business. You can create the program to include combinations of offerings to accommodate for operating expenditure and working capital. e.g. revolving credit and term loans. 
3. 360° View of Customer Information
Juris Origination comes available with connectors to the Core Banking System and third-party data sources which allows us to gather customer information which includes contact information, collateral information and history of previous application information. This complete and holistic view of the customer allows your Relationship Manager to understand the customer better. 
4. Built-in Integrated Financial Spreading System
Juris Origination is built-in with a financial evaluation system, Juris Analyst,  that captures customers' financial data (ie. financial statement reports such as cash flow statements), simulates, evaluates and forecasts customers' financial health and their repayment ability. Additionally, its intelligent financial evaluation, scoring and risk rating capability can analyse a company's financial position over a specific time period – past, present, or future.
5. Full Visibility to Track and Monitor Customer Portfolio
Juris Origination provides you with a rich set of reporting functionalities. It includes built-in reports and dashboards which can be used to visualise and assess the application activities such as application pipelines and progress, approval and rejected rates, exception approval rates, and disbursement rates. Besides that, you can also schedule reports daily, weekly, monthly, quarterly or even yearly to receive them in your inbox at your convenience. 
The top 5 features that Juris Origination offers will drive your business to the next level. To top of the cake with a cherry on top, it can also be integrated with our prescriptive and predictive analytics engine, Juris Mindcraft, to recommend the next best actions. Financial institutions are beginning to see the benefits of having AI and machine learning technologies integrated into their loan origination systems which are expected to enhance digital lending platforms and provide new growth opportunities. Furthermore, the use of these technologies boosts and simplifies several processes including loan applications and loan-funding processes. Learn more about Juris Mindcraft and how it can accelerate your loan origination processes.
For FIs serving the commercial markets, it's important for them to adopt the right origination system that fits their business needs in order to stand resilient in the ever-changing market. With Juris Origination, FIs can maximise their revenues while also achieving operational excellence.
Interested to learn more about Juris Origination? Get connected with us for a free demo of our solution via contact@juristech.net.
About JurisTech

JurisTech is a leading Malaysian-based Fintech company, specialising in enterprise-class software solutions for banks, financial institutions, and telecommunications companies in Malaysia, Southeast Asia, and beyond.