See Wai Hun Speaks with the Bangsar South Community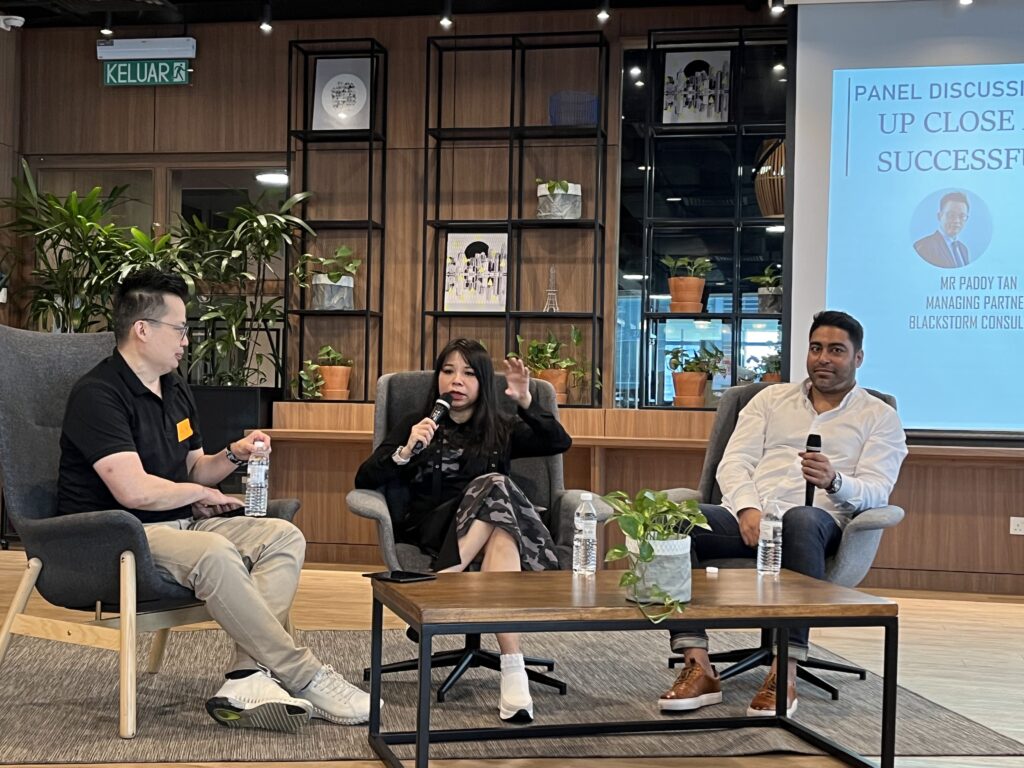 From left to right: Paddy Tan, Managing Partner of Blackstorm Consulting; See Wai Hun, CEO of JurisTech and iMoney; and Salim Dhanani, CEO and co-founder of BigPay
On 26th October 2022, UOA Group in collaboration with Malaysia Digital Economy Corporation (MDEC) invited our CEO, See Wai Hun to an event called "Up Close and Personal with Successful Fintech Technopreneurs." Wai Hun and Salim Dhanani, both panellists, together with Paddy Tan, the moderator, shared their journey as an entrepreneur in the Fintech industry. 
One burning question that Paddy, the moderator asked the panellists was on how data would change the Fintech landscape. Wai Hun shared that with new Fintechs emerging and embedded finance slowly becoming the next big thing, offering financial services to the B40 group in Malaysia will not stay far-fetched for long. Fintechs use non-traditional ways of doing credit scoring, such as making use of alternative data to rate an individual's creditworthiness. With that, we are one step closer to achieving financial inclusion as a whole. Wai Hun also adds that with data mastery, companies or organisations will be able to use it to their advantage, such as creating a hyper-personalised customer experience for various customer segments. Just imagine being able to recommend a product before your customer even realises they need them — the data will tell you just that!
Now that we know data plays an important role in enabling digital and financial inclusion, Paddy asked, "What are the challenges for banks to cater to the B40 group in Malaysia?" According to Wai Hun, the brick-and-mortar banks do not have as much alternative data as many Fintech players. For example, certain Fintech companies have a marketplace that is accessible to all income groups. Hence, they would possess data such as an individual's spending patterns and behaviour, which greatly helps those with no credit history. As traditional banks lack such data, targeting individuals from these income groups would be a lot more challenging. Salim also adds that it is not actually hard to offer financial services to these individuals — what is hard is ensuring profitability and making money from them.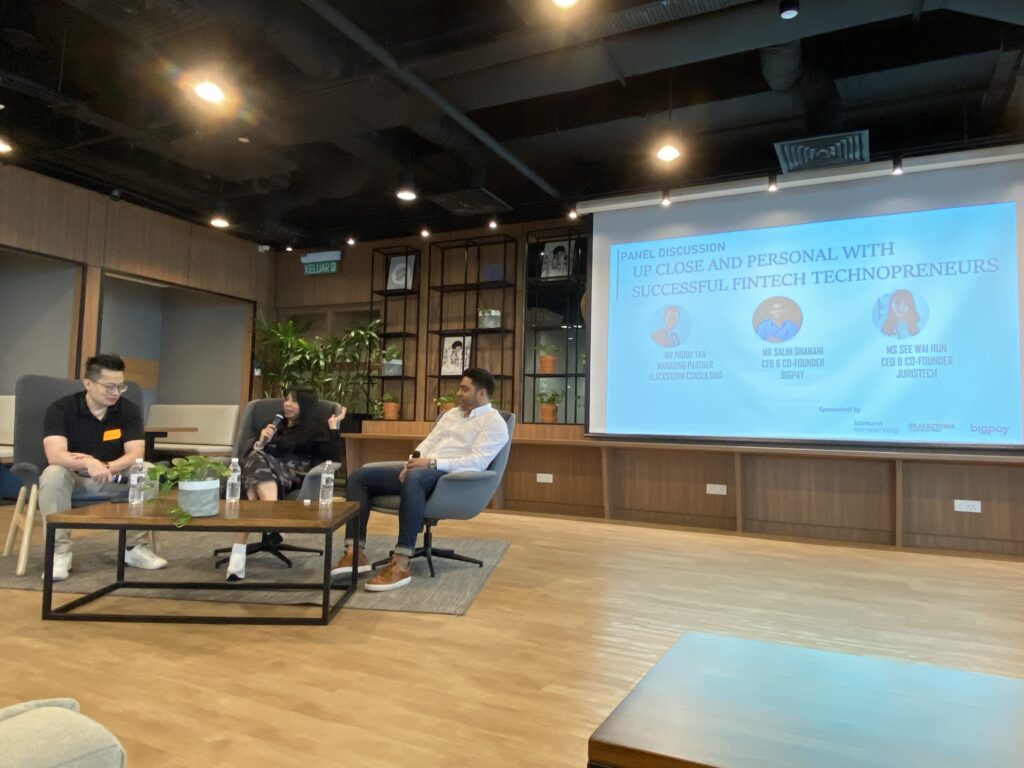 The audience then asked the panellist what Fintech trends they are most excited about, to which Wai Hun replied, "Artificial intelligence (AI)." Wai Hun believes that AI will be able to make an impact in the financial industry, especially when it comes to serving the unserved and underserved market. Through artificial intelligence (AI), alternative data which comes from non-traditional sources such as financial transactions, web traffic, mobile devices, and public records can be used to assess creditworthiness. Each individual has a lot of data that can be harnessed, and by incorporating AI, companies, organisations, and financial institutions will then be able to identify behavioural patterns of said individuals. 
"Let the data tell you the story," — CEO of JurisTech and iMoney, See Wai Hun
On the other hand, Salim said he's excited for cryptocurrencies. He believes that digital currency will be the future of money. Digital currencies have the potential to change how society thinks about money. In fact, some countries are already in the phase of experimenting with them!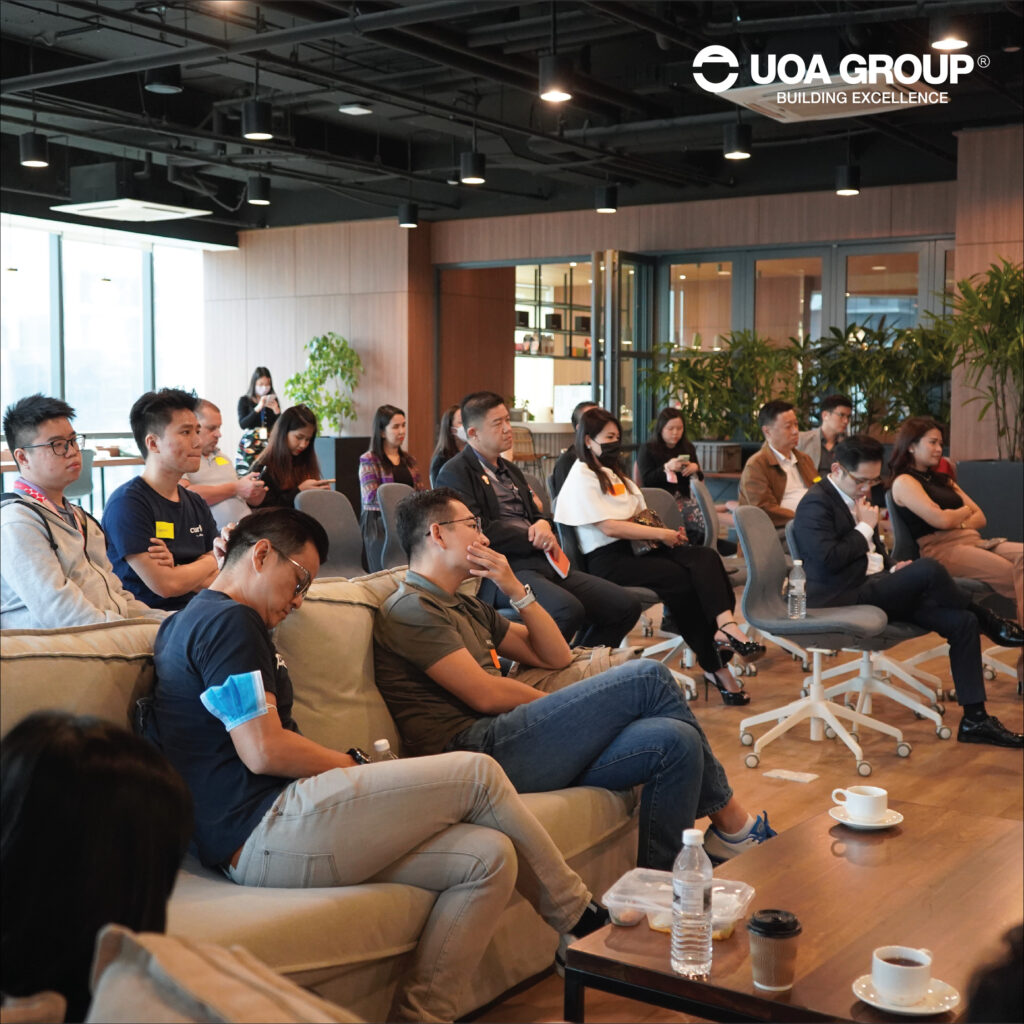 Image credit: UOA Group
At the end of the session, the organisers extended their sincere gratitude to the panellist and the moderator for sharing eye-opening insights into their journey as technopreneurs in the Fintech industry. 
About JurisTech

JurisTech (Juris Technologies) is a leading Malaysian-based fintech company, specialising in enterprise-class software solutions for banks, financial institutions, and telecommunications companies in Malaysia, Southeast Asia, and beyond.