LEADWOMEN: Women in Leadership (WiL) Programme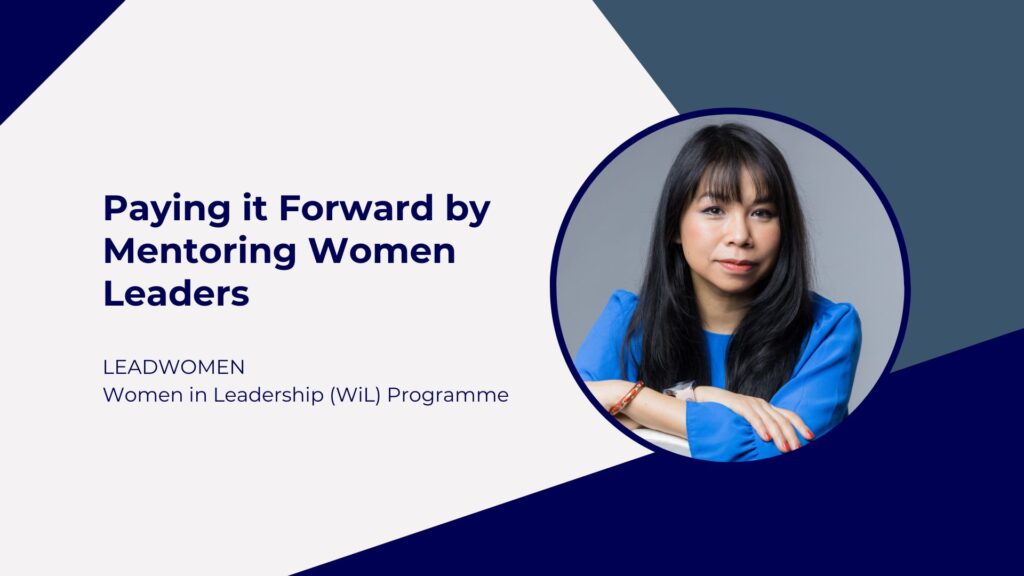 Our CEO, See Wai Hun has always been a huge advocate for people's growth, especially for budding entrepreneurs and women leaders. Hence, it was a big 'Yes!' the moment LeadWomen approached her to be a part of their pool of mentors for one of their prestigious events, the Women in Leadership (WiL) Programme.
This 3-month WiL programme mainly targets high-potential women leaders. From April to September 2022, Wai Hun had the privilege to mentor two very inspiring women leaders – Choy Shok Hung from HSBC Bank, Malaysia and Sophary Touch from Maybank, Cambodia.
From a mentor-mentee relationship, new friendships and a new women accountability circle were formed through the programme. Shok Hung mentioned she was really empowered and inspired throughout the 1-on-1 sessions she had with Wai Hun and there was just so much to learn!
"Life is a journey to be enjoyed. Remember to stop and smell the roses. You don't have to reach every of your goals to live life to the fullest. Instead, celebrate each milestone along the way." A piece of advice given by Wai Hun to her mentees and all the WiL graduates during the WiL Virtual Graduation.
A huge hearty congratulations to all WiL 2022 graduates and we hope that your industry will be marked by your leadership and that you will bring greater impact and influence as women leaders.
"Do not follow where the path may lead. Go instead where there is no path and leave a trail." – Muriel Strode (Poet) 
About JurisTech

JurisTech (Juris Technologies) is a leading Malaysian-based fintech company, specialising in enterprise-class software solutions for banks, financial institutions, and telecommunications companies in Malaysia, Southeast Asia, and beyond.