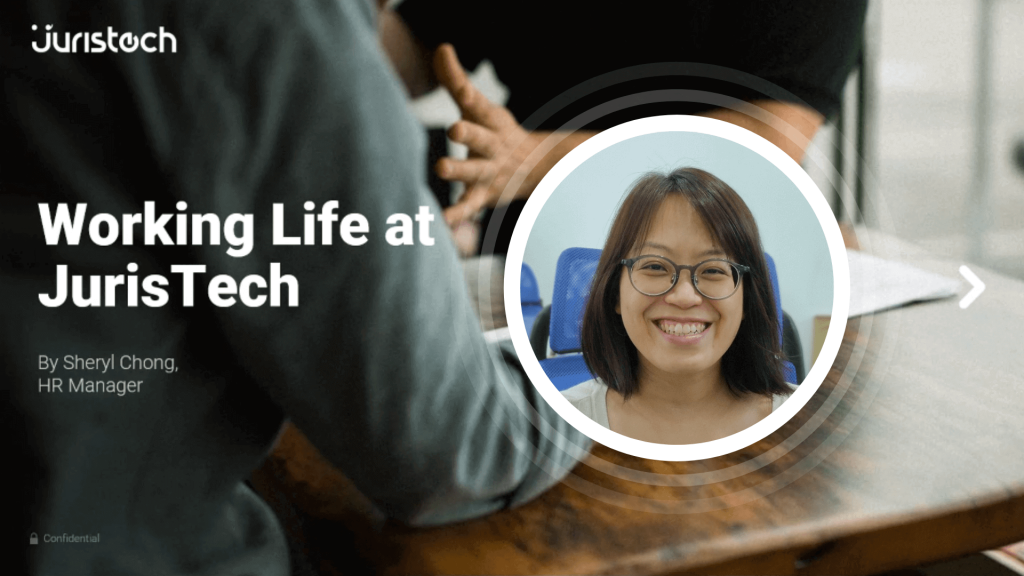 On 2nd June, our HR Manager, Sheryl Chong, was cordially invited to a virtual career talk organised by Purwadhika, to share the working life at JurisTech with 50+ students majoring in full-stack development and data science. Purwadhikha is a pioneering Indonesian-based educational institution that provides digital technology facilities to upskill both students and entrepreneurs in order to create new digital talents contributing to the digital technology industry. 
After breaking the ice with a few fun games at the beginning of the talk, Sheryl moved to share how JurisTech grew to become one of the leading credit management solution providers in Malaysia. She shared how JurisTech was founded amidst the Asian Financial Crisis in 1997 when founders, See Wai Hun and John Lim, recognised a gap in the financial industry's recovery and legal services. This had presented an opportunity to create a blue ocean by shifting their primary focus on creating solutions that would be vital to helping banks and other financial institutions. JurisTech has since expanded its operations in developing credit management solutions catered toward digitalising and transforming financial players.
Sheryl further explains how JurisTech's growth was also encompassed by its four core values to catalyse and build new leaders across the company. These core values are known as our GECO values namely, Growing Heroes, Making Excellence Happen, Customer First, and Opening Up. 
Sheryl further accentuates the career life for both Software Engineers (SE) and Professional Services Engineers (PS) at JurisTech. She shares how the career life for both positions presents work experiences nothing short of extraordinary. A climb that advances towards professionalism, providing vast and rich opportunities working in the Fintech industry. She further expounded how many of JurisTech's leaders today have started as interns and grown to become exceptional leaders within 5-10 years.
Sheryl also added that new employees who start their journey with JurisTech will walk through a two-week intensive training programme organised by the Heroes Training Academy (HTA). HTA is a unit that is dedicated to equipping newly hired recruits with the essential skills, both technical and functional, to advance their career at JurisTech. She also iterates how JurisTech provides the opportunity to transform non-tech background candidates into fully-fledged business analysts through HTA.
As the talk comes to an end, Sheryl extends many valuable pieces of advice for graduates to kick start their careers from building their work résumés and digital profiles to sharing interview best practices and methods to successfully land a job.
The talk ended in a fruitful Q&A session followed by a warm appreciation and gratitude to Sheryl for imparting invaluable knowledge to the participants. 
Interested in kick-starting your career at JurisTech? Check out and apply to some of the amazing positions we have for you on our Career page!
About JurisTech

JurisTech is a leading Malaysian-based Fintech company, specialising in enterprise-class software solutions for banks, financial institutions, and telecommunications companies in Malaysia, Southeast Asia, and beyond.