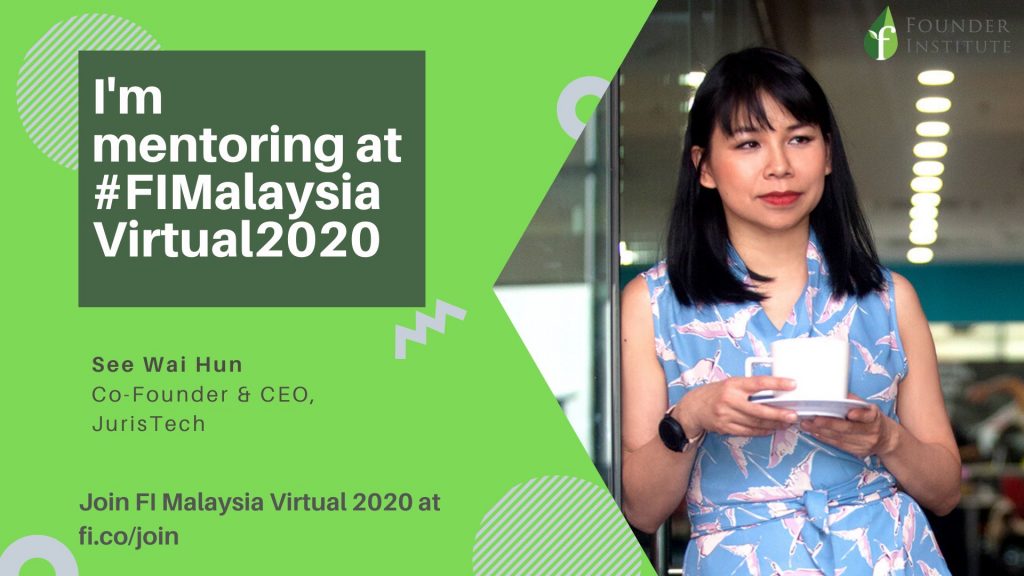 Last Tuesday (7 July 2020), our phenomenal co-founder and CEO, See Wai Hun shared some interesting food for thought for aspiring or budding entrepreneurs on building, growing, and sustaining technology businesses during times of crisis at a webinar hosted by the Malaysian chapter of Founder's Institute (FI).
As Wai Hun founded her company amidst the Asian financial crisis in 1997, the moderator, Heislyc Loh, managing director of Founder's Institute Malaysia became intrigued and posed an interesting question to her – what was it like back in 1997 and what are the similarities to today's situation? Wai Hun quickly mentioned that starting a business during the financial crisis is not the best time. At the beginning, they were researching a lot about artificial intelligence (AI). However, at that time, many were concerned about their livelihood, and for banks, it was the recovery of loans.
"At that time, the biggest bread and butter for banks was the recovery of loans. Non-performing loans shot up and the banks could not handle the sudden influx of cases so they were sending many cases to the lawyers that it became an opportunity for us," said Wai Hun.
Wai Hun and her co-founders decided to grab the opportunity to create a collaborative ecosystem to connect the banks with the law firms in order to facilitate the chase of the rising debts. According to Wai Hun, they somehow managed to create a pill to ease the pain banks faced during the crisis. She further added that it was not an easy path to walk on. Due to the financial crisis in 1997, they had to innovate their business model. There were so many uncertainties and as a founder, she started questioning herself whether she is making the right decision and right strategy. Coming from personal experience, she believes that every founder's basic responsibility in running a company is to have the right enterprise strategy (Am I doing the right thing?) and the right architecture strategy (Am I building the right people and putting the right blocks in place?). The reason is simple, having the wrong strategy from the outset can be detrimental to the company.
Wai Hun emphasised the importance of having a sustainable business with recurring revenue, especially during a crisis. She believes that in life, it is all about opportunities and how quickly one can recognise it and seize it. Even with the current pandemic and companies retrenching, Wai Hun sees it as a huge opportunity to hire great talents and to build the next generation of the company right now.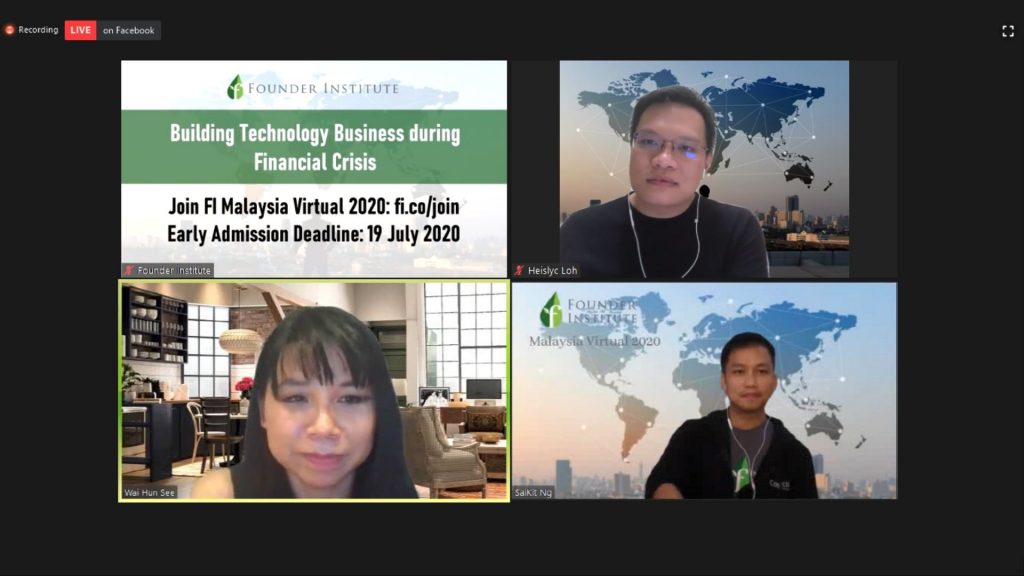 One may think, what are some unfair advantages Wai Hun had when she first started out? The people around her were her wildcard. She considers the co-founder and CTO of JurisTech, John Lim a pure genius. He could magically whip up any products you can think of in a short span of time and can handle all kinds of scalability or troubleshooting issues. His passion and excitement in building software solutions rubs off on people, creating a fun and challenging environment. Wai Hun also mentioned how she could also count on her COO, Naaman Lee, to make the tough decisions at the right time. He is superb at handling operations and logistics. His sharp mind and tenacity in spotting gaps in the business operations helped the company to flourish, growing from strength to strength. With the right people, it created an unfair advantage for Wai Hun.
Nevertheless, the privilege of having an unfair advantage and a blue ocean does not eliminate the fact that Wai Hun had to face countless challenges. One of her biggest challenges was when the cash trap happened as big competitors started coming into their space. Times were difficult and the burning question she had was, do I still continue running the business without making money? Is the business model working? With sheer perseverance and her steadfast faith in God, a big telco came knocking on the door after hearing about JurisTech through word of mouth and that deal was a breakthrough for the business. However, in order to get the deal, they had to innovate and that was the start of JurisTech venturing and pivoting into adjacent markets. They moved from litigation, to debt collection agency management, to serving banks and building enterprise debt collection software, to now having a comprehensive full suite of credit management solutions.
Wai Hun's session ended with her providing a few more advice for aspiring entrepreneurs. She shared about the importance of having a shared vision. The vision is the purpose that drives everyone. Aligning everyone towards the same vision, and cultivating the vision and its purpose, will instil a culture of forming strategies around the shared vision. This will create business breakthroughs for the company. She also drove the point of having a short-term vision that can turn a business profitable, but at the same time, thinking of a long-term vision as well. She gave an example of having two tracks as a strategy. One track would be business as usual that can generate cash flow – a short-term plan. The other track, an innovation track, might not generate results but investing in innovation prevents being irrelevant in the future.
She also touched on the importance of mentorship. Mentorship changes paradigms because they help you find the root cause of the problem which will then wake us up and give us the paradigm shift we need. Having a mentor and a role model who has walked the path will definitely be of great value to the company.
Being able to hear Wai Hun's personal experience and her application of different strategies in times of crisis really opened up a whole new dimension of how one can view their business especially in the current global pandemic situation. 
"There is always an opportunity in the crisis. How can you grow and come out stronger from it?" – See Wai Hun, CEO of JurisTech.
Want more key takeaways? Read more about it here or watch the whole webinar here.
—
The FI Malaysia Virtual 2020 is a series of webinars hosted by the Malaysian chapter of Founder's Institute which is a pre-accelerator programme for start-up founders mainly targeting tech companies. They have a structured curriculum that will guide founders from ideating to launching the company. They are currently recruiting for their 2020 cohort and will launch their programme in September 2020.