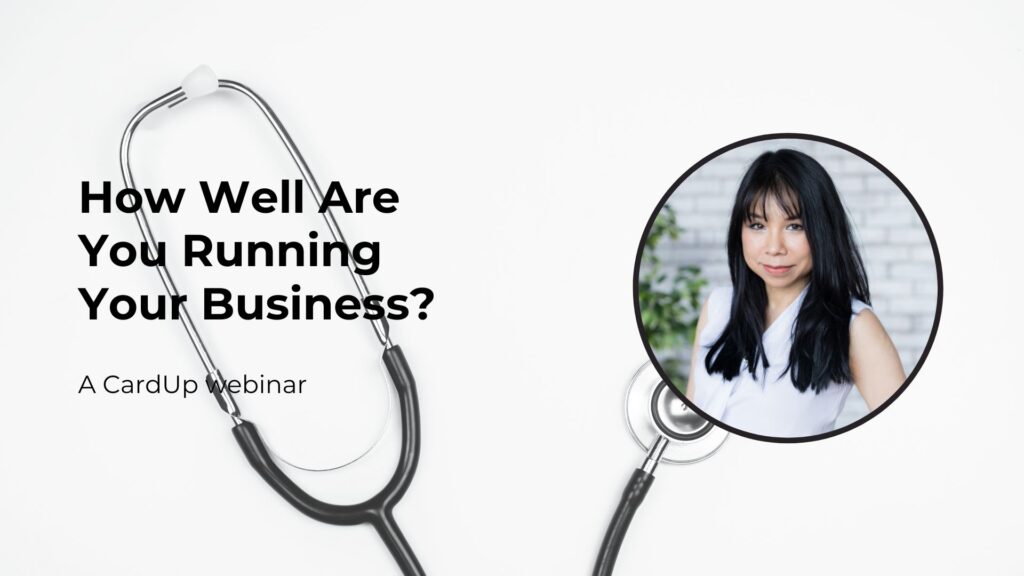 On 13 February 2023, See Wai Hun had the priviledge to speak to SME entrepreneurs on having a business self-review to ensure their business is growing strong. CardUp, a no-code platform that helps individuals and businesses improve cash flow, save time, and automate finance processes, organised a series of webinars to provide insights and tips to help small business owners and entrepreneurs. Representing iMoney, Wai Hun, gave her expert advice on how one can move from surviving to thriving.
Small and medium-sized enterprises (SMEs) are pivotal to a country's economic growth. In fact, SMEs are crucial that in a 2022 report written by a collaboration between the World Economic Forum with the National University of Singapore (NUS), states that SMEs and mid-sized companies represent 90% of all companies and are responsible for close to 70% of jobs and GDP globally. Another report by Organisation for Economic Cooperation and Development (OECD) states that SMEs account for 97.2% of total business establishments, generating 38.2% of GDP In Malaysia, providing employment for 7.3 million people. With the right strategies, planning, and execution, SMEs can thrive, and create a huge impact in their industry. However, they do face several challenges along the way, such as limited financial resources, difficulty accessing financing, and limited access to technology and other resources. To overcome these challenges, it is essential for SMEs to evaluate the overall health of their companies.
Wai Hun with great enthusiasm shared her story and experience as an entrepreneur especially when managing cashflow and reviewing her business. It was an interactive session and the audience even had the opportunity to go through a series of questions together with Wai Hun to evaluate their business.
Some key takeaways from the webinar:
Analyse your business performance regularly:

Review how you can optimise your different revenue streams. Your products should bring you the best gross profit margin.

Have enough cash to survive rainy days:

The rule of thumb is to always set aside at least 3-6 months of cash in case of emergencies. However, take into consideration of your receivables and inventory, business structure, and seasonality that might cause a fluctuation in your business.

Reality check: Persevere, Pivot, or Abandon?:

Don't ignore the red flags. Ensure that everything your business provides creates value for customers. Always do a reality check!
"People are always looking at ideas to grow their business, but do you really know if you're growing? Look at your top line and your bottom line growth. More importantly, the bottom line growth from your gross profit and expenses. By understanding your gross and net profit, you can then look at how you can optimise your cost." – Wai Hun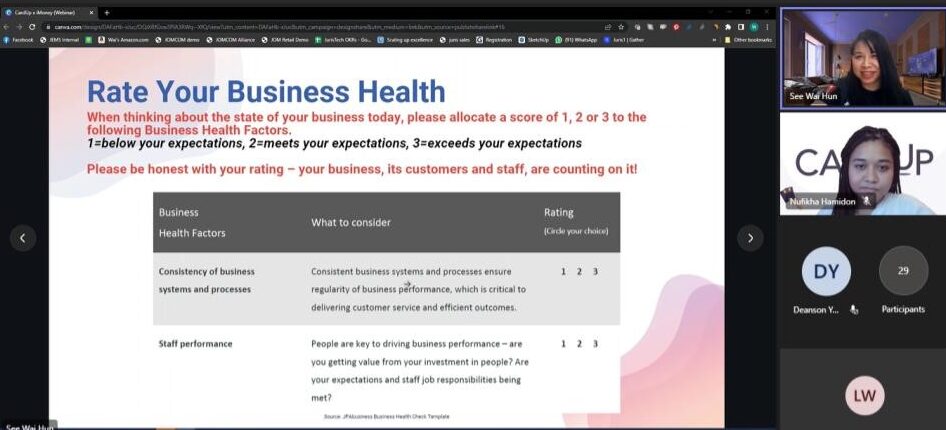 About JurisTech

JurisTech (Juris Technologies) is a leading Malaysian-based fintech company, specialising in enterprise-class software solutions for banks, financial institutions, and telecommunications companies in Malaysia, Southeast Asia, and beyond.