The lending industry is undergoing a paradigm shift. Consumers and borrowers today have increased their expectations in the loan application and approval process and want it in the quickest ways possible, probably in a single tap. Such a level of sophistication can be challenging for manual systems to deliver, especially when the overall loan process workflows can be very time-consuming. Moreover, having multiple people in different areas of the banks being involved in the entire loan process at various stages, could potentially put lenders and consumers at risk with regards to errors and frauds.
However, technology today has become so advanced that it has allowed for new capabilities in reducing human errors and frauds. It has also allowed for building robust and high-performing automated systems, all while substantially reducing cost. Adopting new technology is not only imperative but inevitable for organisations who are thriving and dominating in the highly competitive financial industry.
With a loan origination market that is teeming with vendors, all claiming to have "powerful flexible systems", it might be daunting for a financial institution to pick out the right vendor to meet their needs. Almost every single origination vendor in the market describes their software or solutions with words like "NextGen", "Efficiency", "Analytics", "Scoring Engine", "Optimisation", "Automation", and "Streamlining". It can be confusing, we know. Let us help you manoeuvre through the maze of offerings out there and simplify things a bit.
What to watch out for when evaluating loan origination systems
Traditionally, origination systems need to cater for complex calculations and policy checking that requires users to capture thousands of fields which are displayed through a maze of menus that make your hair stand up.
More often than not, selecting a loan origination system (LOS) can be a lengthy and complex process. When on the hunt for the right LOS, some of the questions most likely asked can include: How fast is the implementation time? To what extent does the LOS automate processes? Is it integrated with other technology solutions? Does it help address current regulatory requirements?
While there are several LOS options that lenders can choose from the market, an ideal LOS catered to the lenders' needs should meet several criteria. For instance, lenders are always looking to successfully drive operational excellence in today's highly competitive and fluid lending environment. This would require the LOS to be flexible, dynamic, and be able to offer innovative capabilities such as artificial intelligence, digital APIs, advanced automation, and user-friendly functionality.
Juris Origination is built to do just that. Our web-based system is designed for a fast-yet-robust setup of loan origination processes with speedy approval, allowing users to have full control over the entire process whilst catering for a superfast "time to market" of an organisation's product deployment. Our interface is also coupled with visual guidelines that point towards the next best action and insights that help users gauge the eligibility of each individual customer via well-thought-out colour codes, visual guidelines, storyboards, and breadcrumbs that guide customers in the application process.
A key element of our proprietary system is JurisTech's Workflow Engine which has a graphical user interface (GUI) with "drag-and-drop" capability and powerful functionalities. This user-friendly platform allows easy setup and configuration of desired origination workflows and application processing strategies. Approval flows, pre-qualifying filter criteria, and other origination functionalities are easily set up and even easier to modify for various scenarios and products. Juris Origination can also be coupled with our proprietary AI, Juris Mindcraft, that can provide a highly accurate picture of each individual applicant's creditworthiness.
At JurisTech, we put a tremendous amount of emphasis on the customer journey. From the front-end interface to final disbursement, everything is handled in a way that ensures seamless integration of the whole system. Our digital customer journey helps users walk through the entire process of what their customer would go through, accompanied with analytics to identify gaps where their customers dropped off in the journey so that they can be promptly addressed.
Key challenges in ensuring a smooth origination journey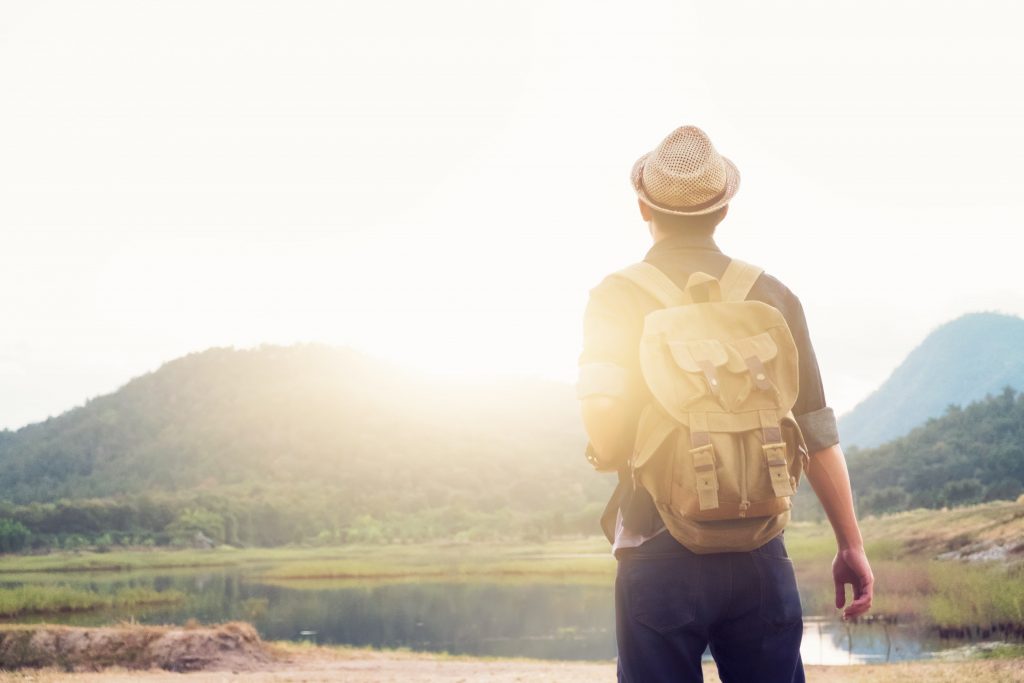 How do I know which origination system works best?
A lot of software vendors in the industry have little or no idea how stringent compliance issues can be when it comes to banks and financial institutions. Thus, most of them either fail to deliver what they promised initially, or they end up delivering a buggy solution with hundreds of issues that literally take years to resolve, creating a sinkhole for cash and a nightmarish experience for all stakeholders involved.
A large portion of existing loan origination systems in the market may not be fully configurable. They are usually hard-coded for different banks, and the core engine is usually inflexible. On the other hand, Juris Origination's lending system is very flexible in the sense that it can be easily customised and configured to the user's requests. Our application management framework provides stress-free capabilities to users on what fields they wish to hide or display, specific function validations, and field checking. This would enable business users to take charge, evolve, and enable the growth of prospective businesses over time.
Furthermore, Juris Origination is coupled with JurisTech's Alert Engine that gives users the ability to define and set business rules which can be triggered to display warnings or progress-blocking alerts in various processes to effectively cater for digitising origination operations. Juris Origination is also incorporated with a comprehensive and easy-to-use computational engine allowing users to offer the best financing deals to customers, instantaneously. These are just a few, among other features, that touch the peak of Juris Origination's capabilities.
If I implement a new system, who is going to train my people to use it?
There is a reason there's no training manual for Facebook or Gmail. The interface is so intuitive that someone who has never had any technical training can use those services. The same principles apply when it comes to configuring or customising Juris Origination.
Juris Origination is designed in a way so that business managers with no IT background and with minimal training would be able to configure new products, activate business rules, and add or remove fields on the screen without having to call in IT for every little thing. Sounds too good to be true? Well, we can back up our claims with decades of real-life use cases.
Is there a way I can collect and organise internal and external data?
Juris Origination can seamlessly integrate with external credit rating companies and your internal CRM information. This information can be combined and analysed to come up with useful insights such as a customer's propensity to apply for new products, their profitability index, customer lifetime value, and of course, their creditworthiness. This data can also be used by Juris Mindcraft to predict if a customer is high risk or low risk and can be used for risk-based pricing.
Every solution provider promises the world before deployment. After deployment, the customer service is usually a nightmare.
We feel your pain! We have been in the financial technology business long enough to know that after-sales service is almost as important as the product itself.
Thankfully, we have a dedicated team called Advocates for Client Experience & Success (ACES) precisely for this purpose. ACES is composed of our finest troubleshooters who are able to predict potential discrepancies in the system that may arise because of new upgrades and implementations.
There is a reason why our customer retention rate is consistently high. It's because we have a record of 100% project delivery over our two decade history. We understand the pulse of banks and financial institutions, which may be hard to grasp for solution providers who have limited experience with banking and finance.
Want to engage JurisTech to deploy a loan origination system for your bank or institution?
With Juris Origination, financial institutions can handle various business segments through an end-to-end, straight-through loan processing platform, from accepting customer's new application, to customer's information verification, pre-screening, evaluation and scoring, approval (decision-making), customer information file creation, account creation, documentation, and acceptance, to managing early warning alerts and alerts for retention of customers.
Here's what to expect:
Stage 1
You will have a dedicated account manager from the very beginning whose task is to help answer questions you might have relating to product capabilities, regulations and compliance, pricing and deployment time, and how to address the unique needs of your organisation. Together with your account manager, you will also be put in touch with our presales team, a group of exceptionally agile individuals who have a mixed background in business and IT, all possessing years of immersive project deployment experience in various financial institutions. Our presales team will bridge the gap between your business and technological requirements.
Stage 2
This also happens to be our favourite stage. Our robust team of sales and presales analysts will band together to discuss and propose the best solution based on your needs, mapped to our best practices and also your objectives. Depending on your needs, we may deploy multiple subject-matter experts (SMEs) to help you scope out your requirements. At JurisTech, it is our company culture to not merely deliver what is promised but to exceed expectations as well.
About JurisTech

JurisTech (Juris Technologies) is a leading Malaysian-based fintech company, specialising in enterprise-class software solutions for banks, financial institutions, and telecommunications companies in Malaysia, Southeast Asia, and beyond.

Juris Origination is a loan, financing, and insurance origination system that simplifies the approval process and dramatically decreases time to market. Juris Origination can be coupled with our artificial intelligence (AI) engine, Juris Mindcraft, to provide banks with alternate scoring based on the customers' previous applications and payment history. Click here to learn more about Juris Origination.